Ferrisburgh board talks town building issues
FERRISBURGH — Ferrisburgh selectboard members on Tuesday heard from Building Committee member Jean Richardson and Selectman Red Muir that they are working with Bread Loaf Corp. to deal with several ongoing issues with the town's nine-year-old office building, including problems with its slate roofing and front entrance.
Richardson gave a long list of both minor and more significant issues that she had discussed with a Division of Historic Preservation official during a recent visit, including deteriorating wood in some areas, the need for paint, and water intrusion that is undermining the stones that hold up the front steps.
The town office building on Route 7 is a decade-old reproduction of the Ferrisburgh Grange that burned in 2005.
The selectboard agreed the most pressing issue was probably the slate roof, from which pieces of slate have fallen and which has also shown rust stains. Board members said they had expected the roof to last up to 100 years and asked Muir to stay in contact with Bread Loaf about the problems.
Muir also said the town-owned Union Meeting Hall across Route 7 has developed a potentially serious structural problem with its roof. He said he would aim to use an available $3,000 to hire an engineer to evaluate the issue and come up with an estimate for what he and other board members agreed could be an expensive fix.
At their Aug. 20 meeting, the Ferrisburgh selectboard also:
• Agreed to support the sale of a small parcel on Forecasting Road to the Vermont Department of Fish and Wildlife. A department representative said the land, from which the department had already removed a trailer, had a failed septic system and was surrounded by land already conserved by the state.
• Supported a United States Geological Survey proposal to put a streamgaging station on Little Otter Creek at Monkton Road, near Dean Road. USGS official Rick Kiah said USGS officials still need landowner permission for an installation that will send information about the stream level to a satellite several times an hour. Kiah said that data would help officials forecast flooding and measure pollution.
• Agreed to allow the Addison County Solid Waste Management District to operate a hazardous-waste collection event at the town's highway garage on Oct. 19. ACSWMD employees and contractors will be there that Saturday to collect household haz-mat materials from 8 a.m. until noon.
• Gave permission to the nonprofit Kelly Brush Ride to use town roads on Sept. 7.
More News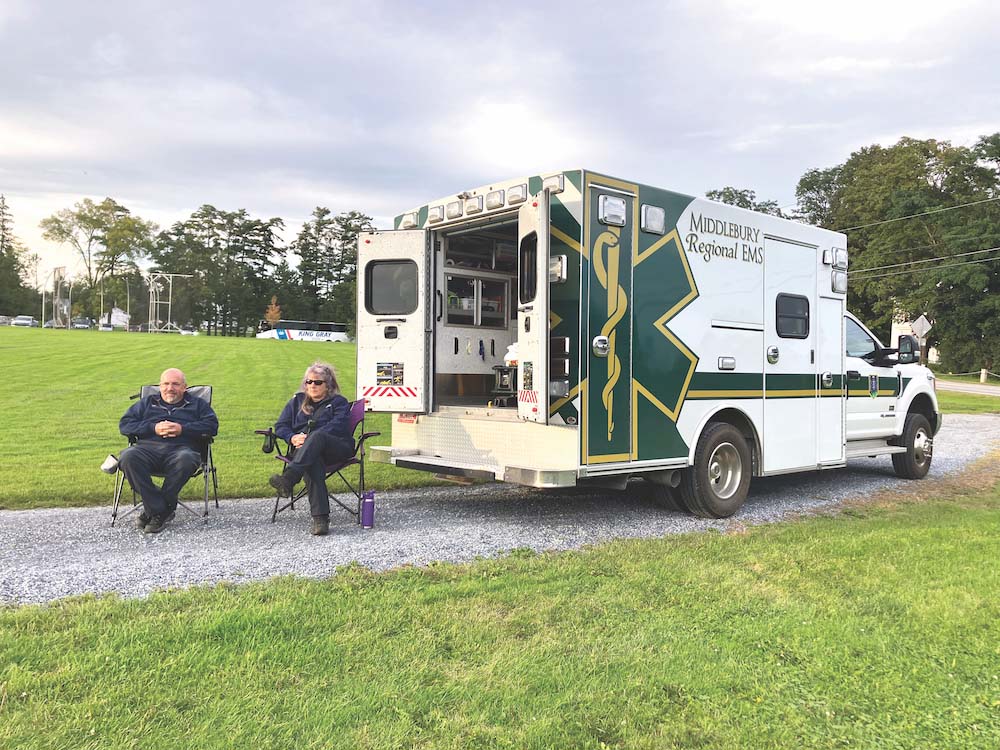 Middlebury Regional Emergency Medical Services wants to eliminate its annual Town Meeting … (read more)
Middlebury police are investigating the death of a Middlebury College junior and say the p … (read more)
In the course of her almost 101 years on Earth, Vergennes resident Margaret Clifford, bett … (read more)