Mt. Abe boy's basketball sinks a win over Otter Valley
ADDISON COUNTY — Mount Abraham knocked off Otter Valley to highlight local high school boys' basketball action last week. Elsewhere, Vergennes dropped a pair of contests, OV lost another road game, and Middlebury picked up a tight home win.
EAGLES OVER OTTERS
On Wednesday Mount Abe outlasted visiting Otter Valley, 61-51, as four Eagles reached double figures. Liam Kelliher notched 13 of his game-high 20 points in the second quarter to help Mount Abe take a 28-20 halftime lead, and Shain Sargent tossed in 13 of his 15 in the second half to help the Eagles hold off the Otters.
Logan Rodriguez and Parker Hines added 13 apiece as the Eagles evened their record at 3-3 heading into a Monday home game vs. Winooski. The Eagles will visit Otter Valley for a rematch on Saturday and entertain Randolph next Monday; the Randolph game was postponed from this past Wednesday.
Tyler Rowe and Delshon Norwood led the Otters with 15 and 14 points, respectively.
On Saturday Division I host Brattleboro dropped the D-II Otters to 4-4 by holding off an OV rally for a 56-53 victory. The Colonels led by 43-33 entering the fourth, during which Mackie scored 10 of his game-high 19 points and Kollin Bissette blocked three shots to help OV get back into the game.
The Colonels' Tyler Millerick (15 points) hit nine of 10 free throws in the period to help the 3-4 Colonels hold off the Otters. OV hurt itself by sinking only nine of 20 free throws for the game. Norwood scored 15 points for OV, and Patrick McKeighan added eight.
The Otters will visit Burr & Burton on Wednesday before hosting the Eagles at 2:30 p.m. on Saturday.
COMMODORES
On Wednesday host Fair Haven used its transition attack to defeat visiting VUHS, 65-45, in a game rescheduled from late December. Zach Ellis led the unbeaten Slaters with 16 points, and Cam Coloutti added 15.
On Friday host BFA-Fairfax avenged an early-season defeat to the Commodores with a 59-49 victory. Keegan Place led the Bullets with 16 points, five rebounds, five assists and five steals.
Ezekiel Palmer paced the Commodores with 15 points, and Kevin Jackson added 11.
The 2-4 Commodores will host Mill River on Wednesday.
TIGERS
On Saturday the Tigers outlasted visiting Colchester, 57-53, in a D-I matchup. Coach John Howe said he was pleased with the team's ball movement (14 assists on 20 baskets) and 11 steals in the Tigers' second win over the 2-4 Lakers. Parker Beatty (21 points, eight rebounds, five assists, three steals) and Tyler Buxton (16 points, four rebounds, four assists, five steals) did the most individual damage for the Tigers.
The Tigers are set to challenge Fair Haven, 6-0 and in first place in D-II, on the road on Wednesday.
More News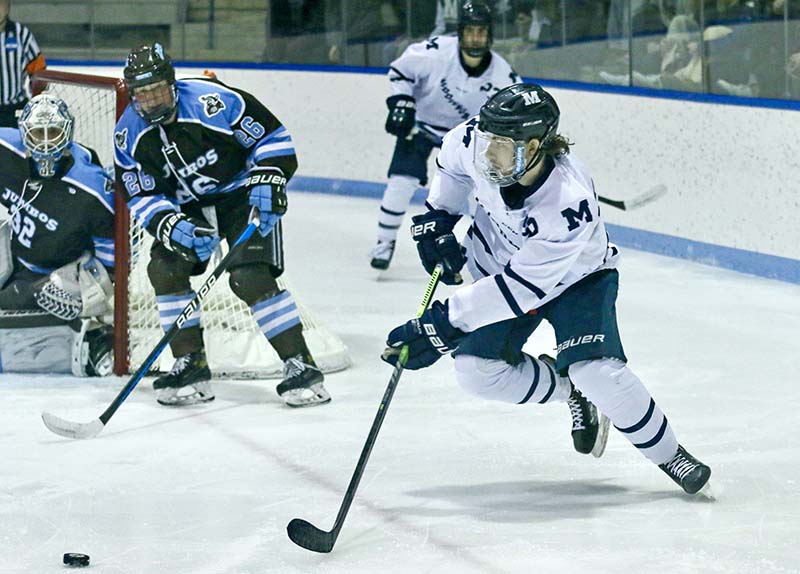 Middlebury College men's hockey surged passed Conn College before falling to Tufts this pa … (read more)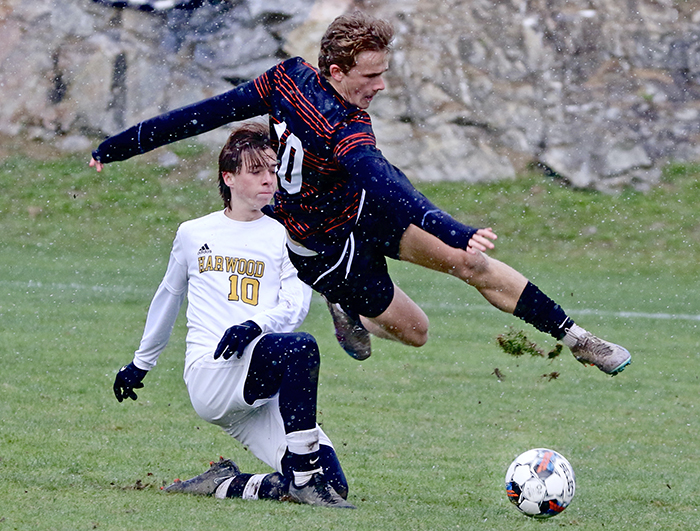 Seven local high school boys' soccer players were named to the Division II or III All-Stat … (read more)
Five area high school girls' soccer players were named either Division I or D-II All-State … (read more)