Breathing life into old playthings: Lincoln Library hosts toy swap
LINCOLN — So profound is the depth of imagination kids summon when they play with toys that it has inspired a special category of storytelling in our culture. From "The Nutcracker" to "The Velveteen Rabbit" to "Toy Story," we find hope in the notion that our playthings could live separate lives, struggling like we do, fighting our battles, keeping it real when the "real world" intervenes. Integral to many of these stories is the letting go, the heart-wrenching moment when children outgrow their toys and leave them behind forever.
It's nobody's fault. Children grow up. But the magic is forever. It just needs future children to rediscover it.
Go to the Lincoln Library this week and you will see this in action. Maria Teixeira, with the help of Lincoln librarian Wendy McIntosh and three volunteers — Vicki Billings, Melanie Kessler and Laura Newman — is about to orchestrate a peaceful transfer of magic.
It's called a "toy swap."
"My kids have a toy room and I was standing there looking at all the toys they never play with anymore, and I thought, 'Who can I give these to? Or swap them with?'" Teixeira said, adding that she and her partner, Travis Herben, have additional toys stored in their garage.
The swap, which will take place this Friday and Saturday at the Lincoln Library, isn't officially connected to any particular holiday, but Teixeira did have Christmas and Chanukah in mind, she said.
"Maybe people are clearing out to make room for new toys. Maybe others are wondering how they are going to be able to afford things for their kids this year."
McIntosh, who has organized end-of-summer toy sales at the Lincoln Library in the past, will lend her expertise — as well as library space — to the project.
"Maria has reimagined and reorganized the (toy sale) idea as a toy swap," she explained. "As a library whose very mission rests on the idea of sharing resources, we are only too happy to supply the public an easily accessible venue for this endeavor. This new timeframe is even better and more far-reaching," she added. "Many families struggle with different aspects of gift giving at the holidays, from economic concerns to storage-space issues to conceptual and moral questions about the ever-growing consumer model we introduce to our children."
Teixeira drew inspiration in part from the women's clothing swaps of her college days, she said.
"You'd maybe have some wine, try on some different clothes, maybe give away a few clothes and maybe get some new ones." Even if they didn't always come away with the perfect new outfit, "everyone felt pretty fulfilled by the social aspect of it." She's hoping the toy swap will have the same effect, she said.
The community greeted Teixeira's idea with enthusiasm. Her Front Porch Forum post sparked 20 or 30 email conversations, she said.
"I was starting to worry a little bit about how I was going to organize all this," she confessed. But with the help of McIntosh, Billings, Kessler and Newman, along with a little internet research, it's all coming together.
This week organizers will receive toy-swap items at the Lincoln Library and assign to them a certain number of "credits" that can be used this weekend to trade for other toys. Participants also have the option of donating toys or purchasing them with cash during the swap. All proceeds go to the Lincoln Library.
"We're hoping to keep it simple," Teixeira said. "We want people to feel good about the swap and to make it affordable for everyone."
Teixeira hadn't officially assembled her family's toy-swap stash yet, but she has gathered a few things she'll probably pass along.
Organizers have a wish list of their own, or a few ground rules.
"To make this endeavor possible, we ask donating participants to consider a few things," McIntosh said. "As with any library privilege, there are responsibilities, such as returning a clean book. With the toy swap we also depend on the good will and responsibility of people who donate, by providing clean, complete and safe toys."
No furniture, clothing or baby gear, please, and no items that are too heavy to lift easily.
Finally (and perhaps most important), parents should consider the emotional attachment a child might have to a toy before making a donation. For as writer Chris Van Allsburg cautions in "The Polar Express," just because we adults can no longer hear the ringing of special bells does not mean they make no sound.
Lincoln Library opens for drop-offs Wednesday, Dec. 5, from 11:30 a.m. to 5:30 p.m., and Thursday, Dec. 6, from 10:30 a.m. to 12:30 p.m. and again from 3 to 5 p.m.
The toy swap will take place Friday, Dec. 7, between 11:30 a.m. and 5:30 p.m., and Saturday, Dec. 8, from 10 a.m. to 1 p.m.
For more information contact Maria Teixeira at [email protected] or visit the Lincoln Library at 222 West River Road.
Reach Christopher Ross at [email protected].
More News
Blasting ledge could begin on Monday in Vergennes as work on the $25 million Vergennes Gra … (read more)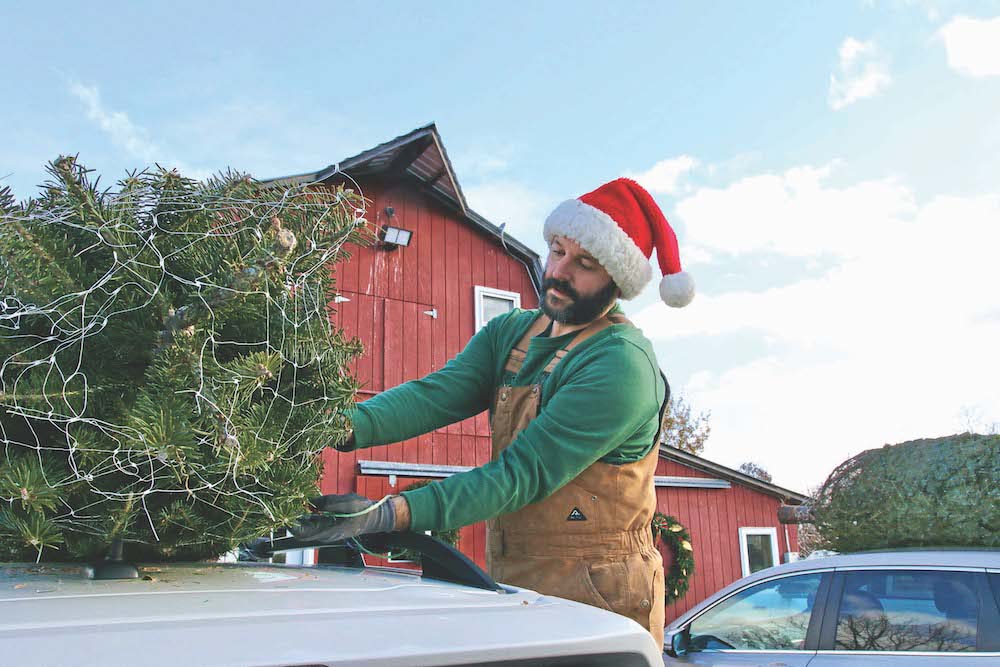 With the holiday season underway, county Christmas tree farms have begun welcoming visitor … (read more)
As the Middlebury Snowbowl prepares for opening day this Saturday, Dec. 9, loyal skiers an … (read more)