LaBerge second in senior golf
MIDDLEBURY — Ralph Myhre Golf Course member Nicole Laberge posted the best net score at the Vermont Senior Women's Golf Association Championship held on July 13 and 14 at Neshobe Golf Club in Brandon.
Laberge's adjusted score put her one over par for the two-day tournament, two strokes ahead of the next-best net result.
In regular Ralph Myhre events last week, the tandem of Bert Phinney and Gregg Humphrey posted the best gross score in July 14's Wednesday Evening 4-Ball. Kirk Goodman and Kyle Goodman were second.
Brent Raymond and Steve Merrill had the best net score, with Steve Nardell and Brian Dodds in second.
The foursome of Mike Adams, Tom Maxwell, Jim Johnston and Pete Damone prevailed in Bill Davidson Thursday Men's Golf on July 15, with Doc Seubert, Chris Prickitt, Allen Smith and Paul Butt finishing second.
On July 16, the quartet of Julia Emilo, Bryon Emilo, Ben Andrews and Katie Andrews prevailed in the Friday Evening Mixer, with Dale White, Jill Jesso-White, Mary Jane Broughton and Mike Broughton taking second.
More News
Tiger boys' cross-country team held off runners from Burr & Burton, VUHS and Mount Abe in … (read more)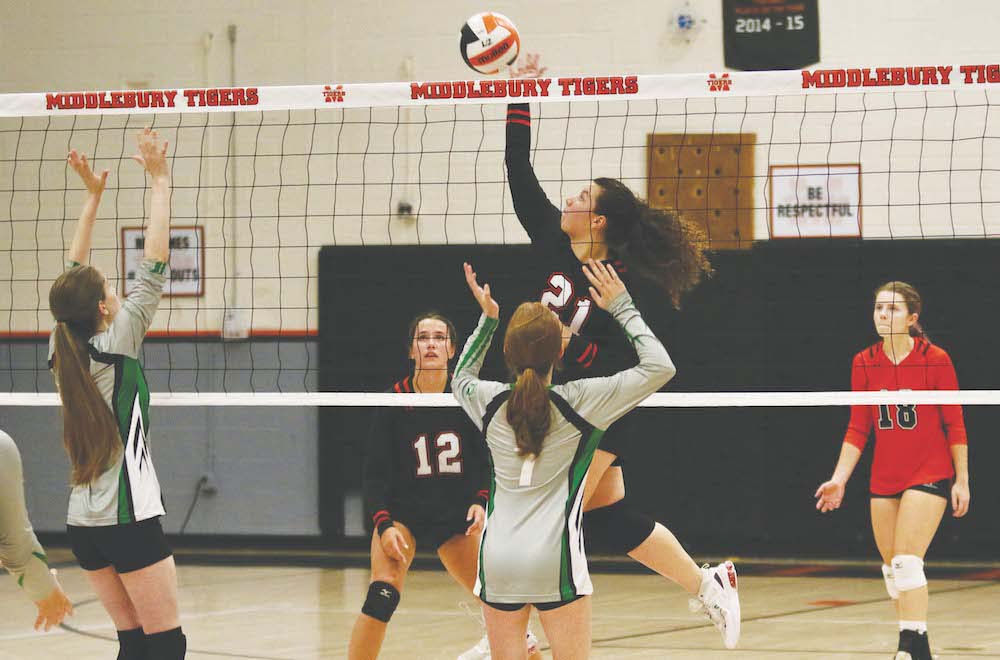 The first-year Middlebury Union High School girls' varsity volleyball team continued its r … (read more)
I gave Bill Lee a call last week, hoping he was at his home in Craftsbury and we might arr … (read more)