OV softball falls in second round
BRANDON — The Otter Valley Union High School softball team won one Division II playoff game before bowing out of the tournament with a road loss to the top seed.
In the No. 9 Otters' first-round win on June 2, they scored seven runs in the seventh inning to oust host No. 8 Lamoille, 13-6. Josie Cone belted a three-run homer to highlight the OV rally, and Riley Keith, Bryn Blanchard and Grace O'Connell also chipped in offensively for OV.
Keith tossed the first five innings for OV, striking out 12, and MacKenzie McKay tossed two shutout innings to wrap up the win.
On Saturday, top-seeded Lyndon improved to 13-1 with a 13-1 victory over the Otters. Winning pitcher Kelleigh Simpson tossed a five-inning one-hitter, fanning nine and walking one. Ryleigh Laporte had the lone single for OV, and Keith took the pitching loss as OV wrapped up the season at 6-12.
More News
Tiger boys' cross-country team held off runners from Burr & Burton, VUHS and Mount Abe in … (read more)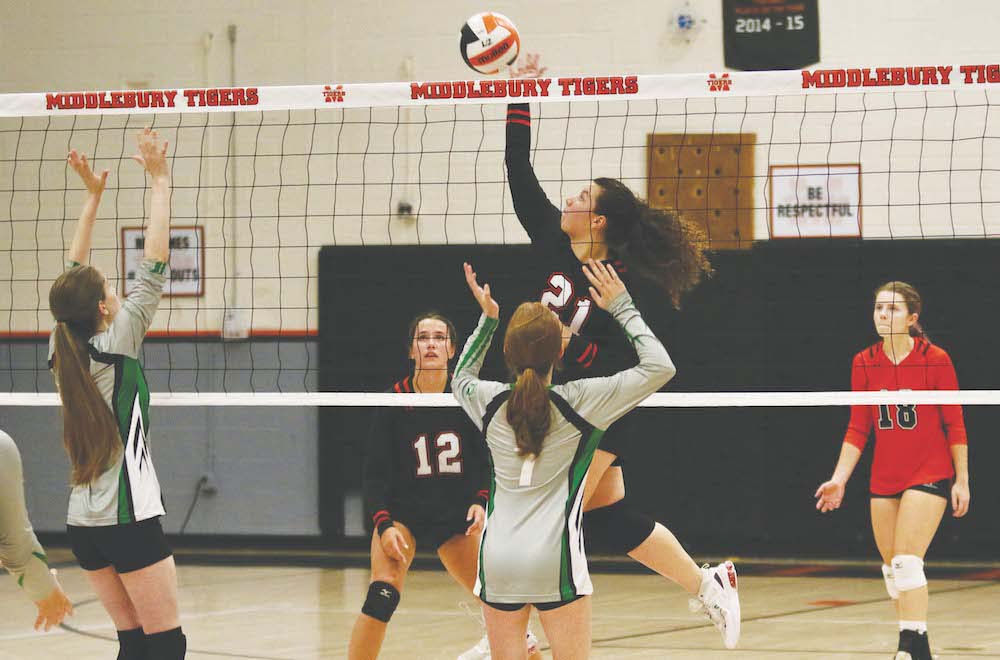 The first-year Middlebury Union High School girls' varsity volleyball team continued its r … (read more)
I gave Bill Lee a call last week, hoping he was at his home in Craftsbury and we might arr … (read more)