Bristol Police Log: Man cited for domestic assault
BRISTOL — On Sept. 13, Bristol police arrested James S. Thorpe, 19, of Bristol for domestic assault, after responding to a report of a domestic conflict.
Thorpe was ordered to appear in Addison Criminal Court on Sept. 14.
During processing, police discovered that Rutland Criminal Court had issued a warrant for Thorpe for failing to appear for a previous charge of unlawful trespass, and ordered him to appear in that court on Sept. 21.
Between Aug. 31 and Sept. 13, Bristol police completed 17 foot patrols and more than 17 hours of car patrols in various parts of town, some of which were part of the Governor's Highway Safety Program. Officers checked security at Mount Abraham Union High School 11 times, at Bristol Elementary School five times, and at local businesses nine times; conducted three welfare checks without incident; completed at least 10 fingerprint requests; facilitated the return of one set of lost keys, one loose dog and other property items; and verified one vehicle identification number.
The department also assisted Bristol Rescue once.
In other recent activity, Bristol police:
• On Aug. 31 served someone with court paperwork.
• On Sept. 1 helped someone get a ride.
• On Sept. 1 set up traffic cones on Stoney Hill Road until a hazard could be removed from the roadway.
• On Sept. 1 helped someone get a ride.
• On Sept. 1 responded to a motor vehicle complaint and determined it was the result of a new driver learning how to drive.
• On Sept. 2 responded to an animal complaint and removed the unwanted animal.
• On Sept. 6 responded to a dispute and determined that no action rose to the level of an offense.
• On Sept. 6 began investigating a theft complaint.
• On Sept. 8 helped someone with a ride.
• On Sept. 9 completed traffic court phone hearings.
• On Sept. 11 received a suspicious complaint but found nothing.
More News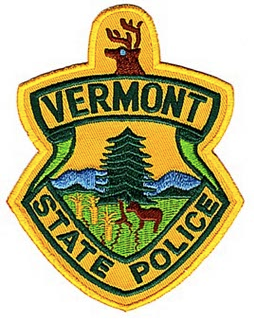 Troopers are investigating a suspicious death in Waltham that occurred around 7 p.m. on Fr … (read more)
A Vergennes man was seriously injured when he was hit by an SUV while he was aiding an inj … (read more)
Neil A. Abrahamson, 36,  of Vergennes was seriously injured when he was hit by an SUV whil … (read more)