Ostberg, Ritter earn Ralph Myhre titles
MIDDLEBURY — Christian Ostberg and Katie Ritter won the men's and women's club titles this past weekend at Ralph Myhre Golf Course.
Ostberg breezed to a win by shooting 140 over the two days, with Dale White and Kirk Goodman tying for second at 159. 
Ritter edged Mary Stetson, 187-188, to become the Women's Flight Gross Winner. Stetson was the Women's Flight Net Winner.
Back on the men's side, Robert Kirkpatrick was the Senior Flight Gross Winner, and Robert Keiner was the Senior Flight Net Winner.
Eric Bergland was the First Flight Gross Winner, defeating Kyle Goodman on a tiebreaker.  
On Aug. 24 the Ralph Myhre team of Paul Politano, Mike Sims, Ostberg and Steve Merrill finished in a fourth-place tie in the Vermont Club Championships at the Vermont National course. 
In regular weekly action, the foursome of Jesse Wing, Dave Andrews, Ben Andrews and David Munson prevailed in the Aug. 19 Wednesday Scramble. 
In Aug. 20 Bill Davidson Thursday Men's Golf play, the threesome of Steve Maier, Dayton Wakefield and Bill Brown came out on top, with the trio of Chris Prickitt, Dave Foran and Nick Causton taking second. 
In the Aug. 21 Friday Mixer the foursome of Jim Bryant, Charlene Bryant, Sheila Cameron and Bob Cameron was the winner, with the threesome of Jill Jesso-White, Dale White and Father Skip Baltz the runner-up. 
 
More News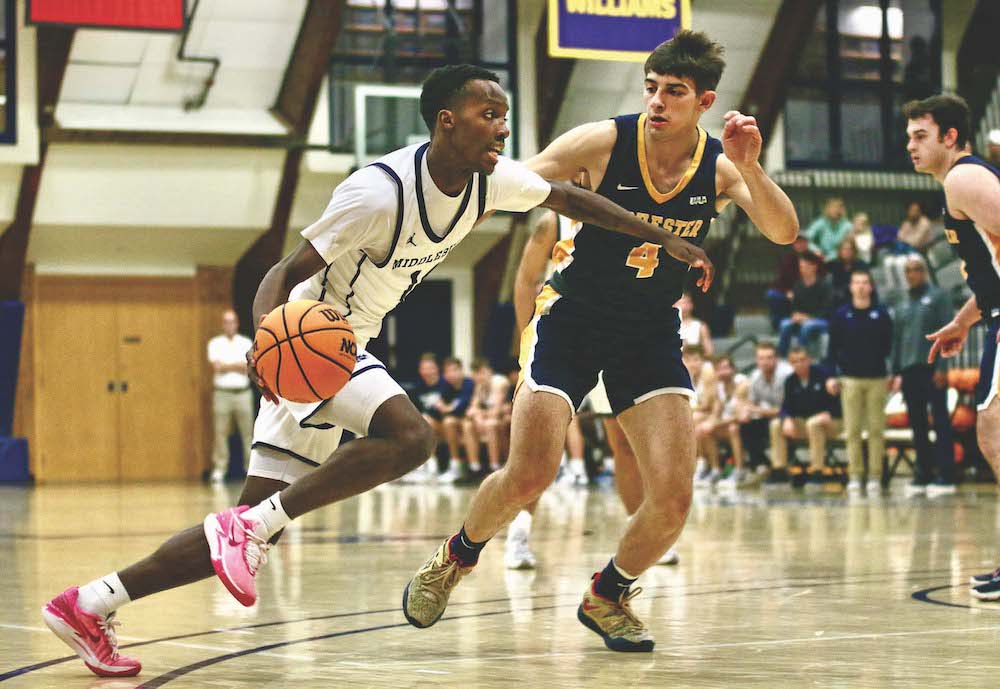 The Middlebury College men's basketball team dropped a pair of home games to teams in the … (read more)
The Middlebury College women's basketball team split a pair of games this past weekend at … (read more)
The Middlebury College women's hockey team lost one game and settled for a tie in another … (read more)