Aquatic club competes at New Englands
WHITE RIVER JUNCTION — Swimmers in the Middlebury Aquatic Club made a strong showing in the New England Regional Swim Meet.
In the competition over the weekend of Feb. 7-9 at the Upper Valley Aquatic Center in White River Junction, one MAC relay team and nine swimmers earned first-place finishes, including four for 8-year-old Connor Husk.
Over the course of the three-day event, the Addison County team had 35 qualified athletes competing, ranging in age from 6 to 17 years old. Under the leadership of Coaches Mike Delaney and Colleen Rueppel, the swimmers competed very well with many top-10 finishes, and age group silver medals. MAC relay teams did especially well with nine top-three finishes.
There were 24 teams competing at the meet.
The MAC quartet of Hadley Harris, Carlyn Rapoport, Madelyn Giroux and Natalie Rockwell claimed the title in the girls' age 13-14 200-yard medley relay in a time of 2:06:98.
Individual winners were:
•  Aidan Chance: boys' age 13-14 100-yard backstroke and boys' 13-14 200 back.
•  Mary-Ann Eastman: girls' age 15-18 1,000 free.
•  Connor Husk: boys' 8 and younger 50 free, 50 fly, 100 individual medley and 25 free.
•  Connor McNamara: boys' age 13-14 50 breast.
•  Oliver Poduschnick: boys' age 15-18 50 free.
•  Elinor Ross: girls' age 15-18 200 individual medley and 50 breast.
•  Holly Staats: girls' age 15-18 100 breast.
•  Patrick Stone: boys' age 13-14 100 fly.
•  Nora Wootten: girls' age 15-18 100 fly.
More News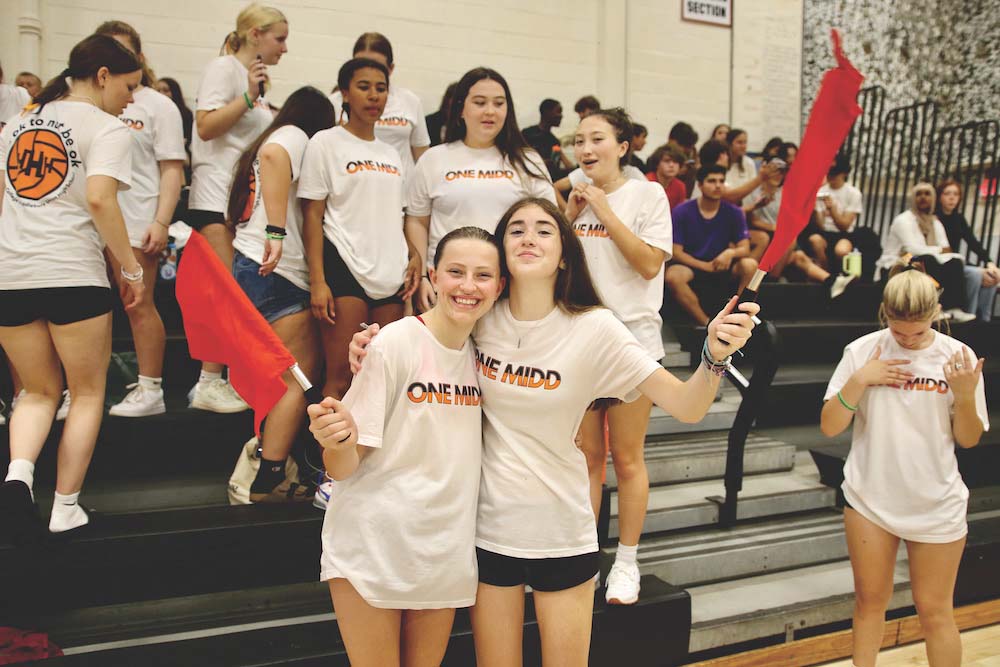 Considering the Middlebury Union High School volleyball team's decidedly successful record … (read more)
In a hard-fought girls' soccer match on this past Saturday, Middlebury outlasted Vergennes … (read more)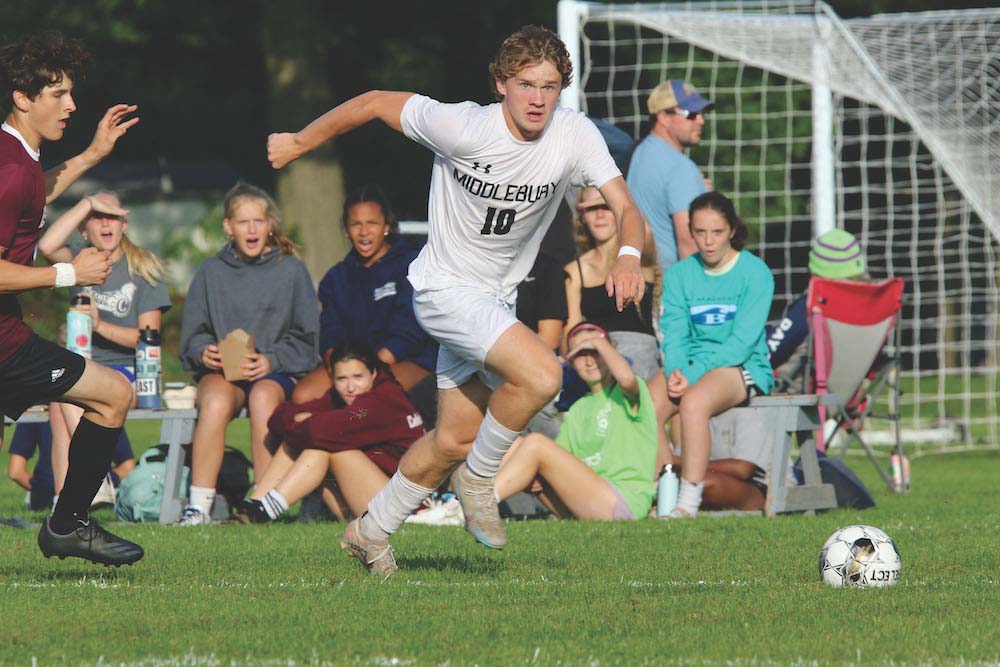 The Middlebury Union High School boys' soccer team survived a scoreless first half in whic … (read more)