Panther football tops Tufts, claims NESCAC title
MEDFORD, Mass. – The Middlebury College football team on Saturday defeated host Tufts, 31-24, to win the NESCAC championship and become the first program in NESCAC history to finish with a 9-0 record.
The landmark victory came in a season during which Coach Bob Ritter also earned his 100th victory and third league title.
The undefeated season is just the third in program history, as the 2019 squad joins the 8-0 teams of 1936 and 1972 in earning that distinction.
Against the 4-5 Jumbos the Panthers took a 7-0 lead on their second possession, when quarterback Will Jernigan capped an eight-play drive with a two-yard keeper.
Tufts moved to the Middlebury 35 on its next drive, but a Jack Pistorius fourth-down tackle halted the Jumbos.
The Jumbos, however, took advantage of a turnover on their next possession, when quarterback Jacob Carroll found Frank Roche on a 16-yard scoring strike to knot the game at 7-7.
The Panthers answered with an eight-play, 75-yard drive capped by a 10-yard toss from Jernigan to Maxim Bochman. Jernigan found Bochman for 24 yards earlier on the march.
Panther defenders Finn Muldoon and Kevin Hartley intercepted passes on the next two Tufts drives, and the second pick resulted in a 22-yard Carter Massengill field goal and a 17-7 lead. Another interception, this one by Pete Huggins, helped the Panthers take that advantage into the locker room at the half.
The Panthers extended their lead to 24-7 at 4:44 of the third quarter, when Jernigan again found Bochman, this time on a play-action pass for an 11-yard score.
Tufts came to within 24-14 with 2:10 remaining in the third quarter on a 56-yard touchdown pass from Carroll to OJ Armstrong, who broke a tackle after a short completion and outraced the Panther secondary to the end zone.
Middlebury responded by driving 82 yards on eight plays that included a 42-yard Jernigan run on third-and-eight in Panther territory. Alex Maldjian scored on a three-yard rush to finish the drive and make it 31-14.
The Jumbos cut the lead to 31-17 on a 27-yard field goal by Matt Alwanger. The drive was set up by a 56-yard pass from Carroll to Jack Donohue.
Tufts drove to the Middlebury 43-yard line with 4:05 remaining, but Hartley picked off his second pass of the afternoon to effectively seal the game.
The Jumbos added a touchdown with 13 seconds left in the game on a Carroll slant pass to Jack Roche to make it 31-24, but the Panthers recovered the onsides kick attempt.
Jernigan completed 18 of 32 passes for 264 yards and gained 74 yards on the ground. Maldjian rushed for more than 100 yards for the fourth time this fall by gaining 136 yards on 35 carries. He finished the season third on Middlebury's all-time single-season list with 905 yards rushing and second with 212 carries. 
Bochman caught five passes, two of them for touchdowns, for 89 yards. Greg Livingston caught four balls for 74 yards, while Maxwell Rye caught six passes for 67 yards. Middlebury outgained Tufts, 473 yards to 453, including a 209-86 edge on the ground.
Carroll went 28 for 48 for Tufts, throwing for 367 yards with three touchdowns and four interceptions. Roche led all receivers with eight catches for 103 yards. 
Huggins led the Panther defense with 10 tackles and an interception, while Pistorius and Muldoon each made seven stops. Hartley finished the contest with four tackles and two interceptions. Middlebury finished the season with a league-leading 17 interceptions and a NESCAC-best 26 sacks after three against Tufts.
More News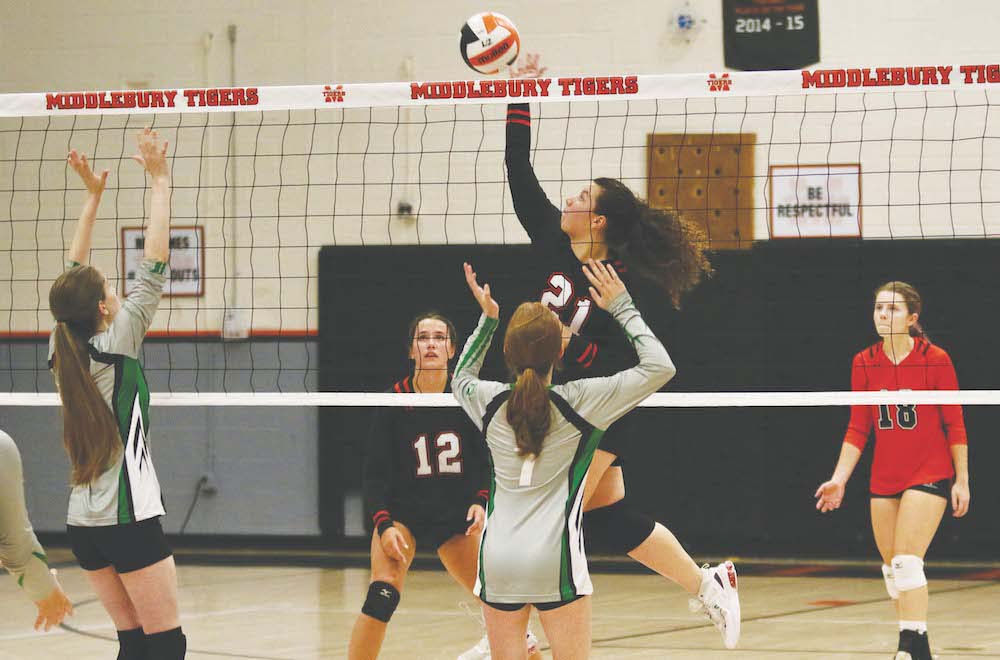 The first-year Middlebury Union High School girls' varsity volleyball team continued its r … (read more)
Soggy conditions didn't slow down Middlebury runners noticeably at a cross-country meet ho … (read more)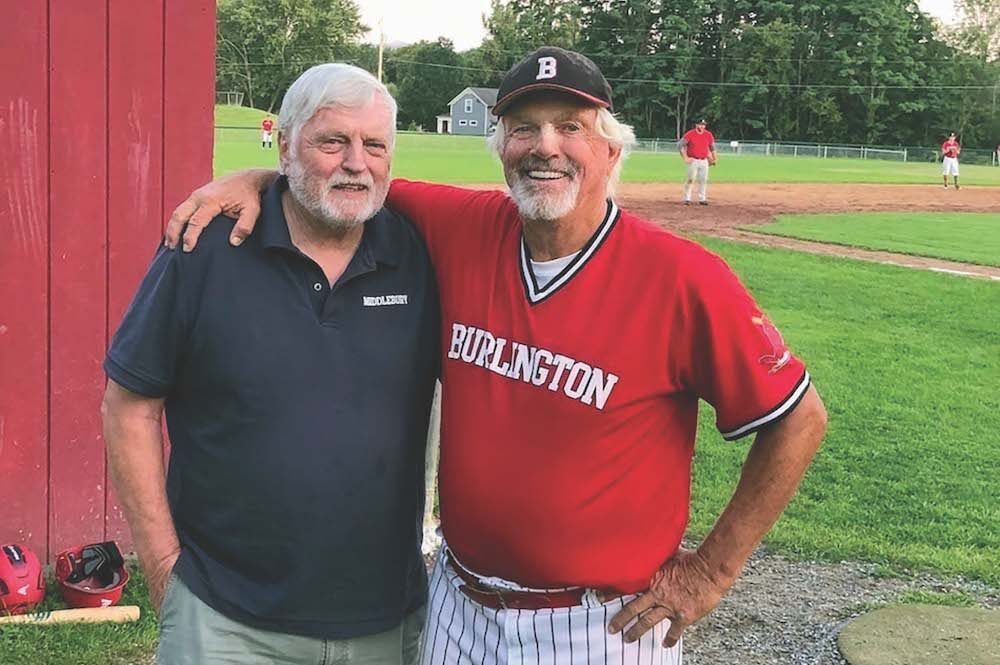 I gave Bill Lee a call last week, hoping he was at his home in Craftsbury and we might arr … (read more)