Cougars top Mount Abe field hockey in OT
JERICHO — On this past Wednesday, host Mount Mansfield defeated the Mount Abraham Union High School field hockey team, 1-0, in overtime.
The 6-5-1 Cougars got a goal with 2:20 left in overtime from Jenna Simon to come away with the victory and avenge an earlier overtime loss to the Eagles. MMU received seven saves from two goalies, while Eagle goalie Kira Murray stopped six shots.
The defending Division II champion Eagles dropped to 6-3-2 with their third straight one-goal setback to a D-I team with a winning record, with two of those losses coming in overtime.
Mount Abe was looking to bounce back on Friday, when the Eagles were set to host Colchester. That game was played after the early deadline for this edition; the Independent's press was closed this weekend.
More News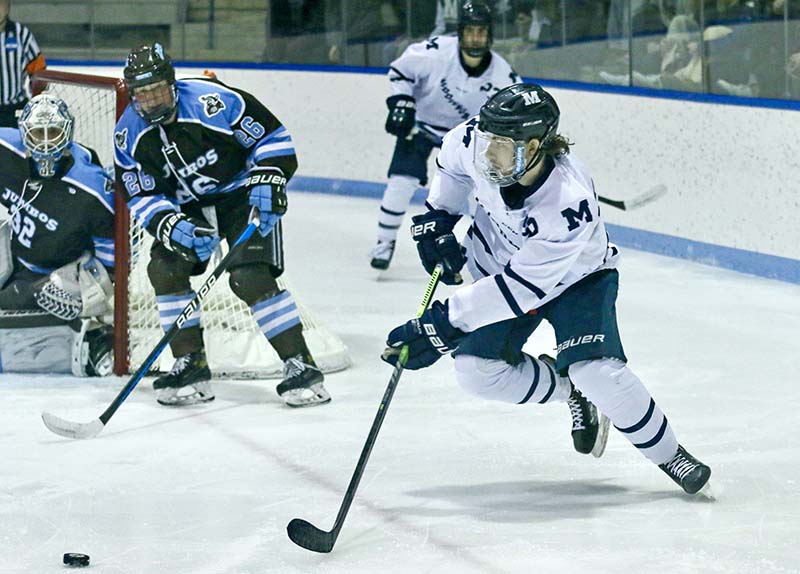 Middlebury College men's hockey surged passed Conn College before falling to Tufts this pa … (read more)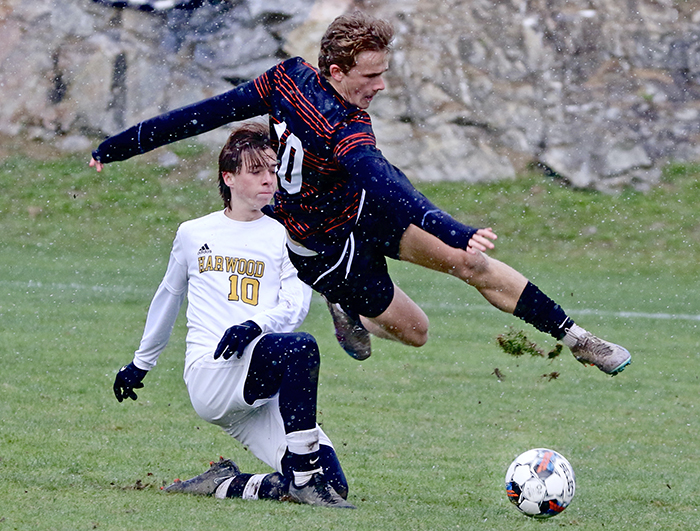 Seven local high school boys' soccer players were named to the Division II or III All-Stat … (read more)
Five area high school girls' soccer players were named either Division I or D-II All-State … (read more)