Otter football nips MRU with late touchdown
NORTH CLARENDON — The Otter Valley Union High School football team edged host Mill River on Saturday, 36-35, in a Division III matchup when quarterback OV Alex Polli hit Brady Diaz with a two-point conversion with 1:23 left.
The Otters then had to survive Mill River's missed 19-yard field goal as time expired, an attempt set up by the Minutemen's 36-yard hook-and-ladder play.
OV boosted their hopes for a home playoff game by improving to 4-2 heading into a Saturday home game with Windsor. The Otters conclude their regular season with a visit to Fairfax on Oct. 19. MRU fell to 1-5.
Polli completed 21 of 29 passes for three touchdowns and almost 300 yards and yards, while MRU QB Colby Fox also threw for three touchdowns and ran for two more. Both teams amassed more than 400 yards of offense. 
Also scoring for OV were Chance Passmore, on a 6-yard reception; Jared Denis, on a 1-yard run; and Nathaniel Blake, once on a 20-yard run and once on a 50-yard completion from Polli. Blake rushed for more than 100 yards on 22 attempts.
Before the winning two-point conversion Polli hit Diaz to make it 35-34 to cap a 59-yard drive that started with 2:25 to go and MRU leading by six. Polli completed two long passes on that march.  
More News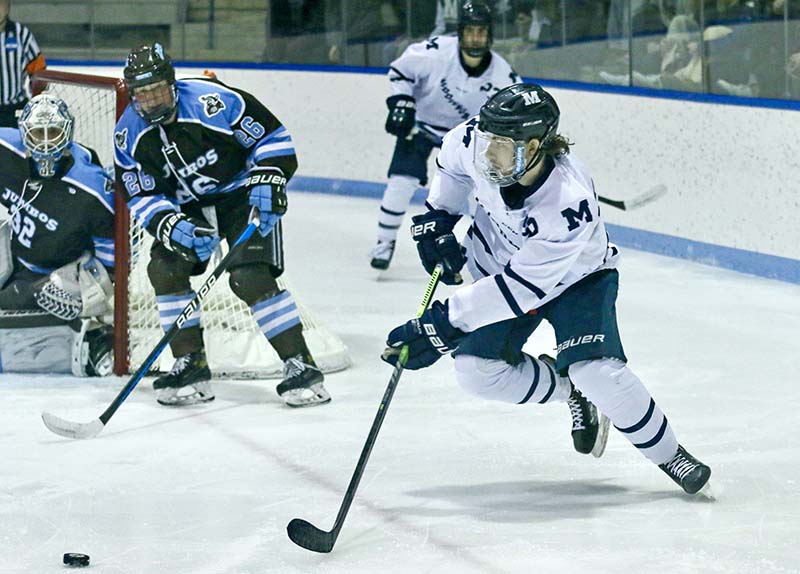 Middlebury College men's hockey surged passed Conn College before falling to Tufts this pa … (read more)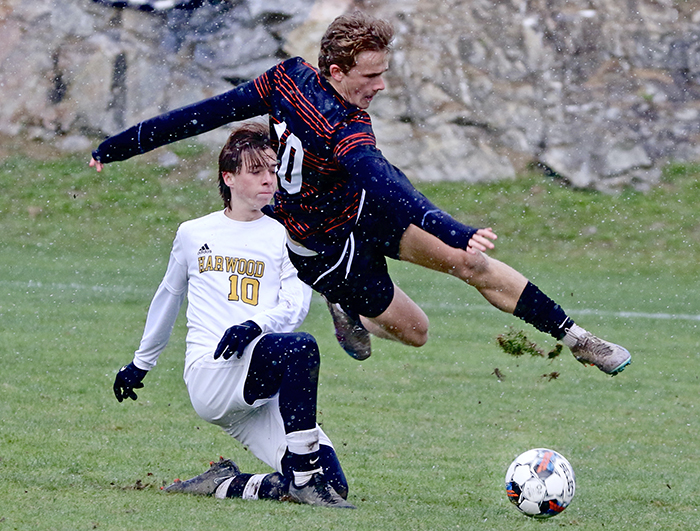 Seven local high school boys' soccer players were named to the Division II or III All-Stat … (read more)
Five area high school girls' soccer players were named either Division I or D-II All-State … (read more)