Arts Beat for Aug. 12, 2019: Duo to celebrate Brazilian music
Two world-class musicians will be performing and celebrating Brazilian Jazz at Brandon Music on Saturday, Aug. 17, at 7:30 p.m. Ali Ryerson, regarded as one of the best flutists in jazz, and Joe Carter playing guitar, have joined forces to celebrate the music of Brazil.
By using their jazz backgrounds to add jazz improvisation to the tunes, the Ryerson and Carter Duo create a sound that blends the best of both worlds. In other words: music from "Both Sides of the Equator."
Ryerson and Carter often perform together on flute and guitar, and together they delight audiences wherever they go. Ryerson is an internationally known musician who has performed with many noted musicians in a number of different genres over a career spanning nearly five decades. She is consistently ranked among the top flutists in the Downbeat Jazz Poll and has done so for well over a decade. Carter has performed and recorded with many noted jazz musicians. He started guitar studies at an early age, eventually focusing on jazz. He earned B.A. and M.A. degrees in Jazz Performance.
Ryerson is an international touring/recording artist, with performances ranging from Carnegie Hall and the Kennedy Center in Washington, D.C., to the Blue Note (NYC and Japan), plus festival appearances worldwide.
After several performance and teaching trips to Brazil, Carter's current specialty is Brazilian Jazz, combining straight-ahead and bebop styles of jazz with samba, bossa nova and Northeast styles of Brazilian music.
Tickets are $20 with a pre-concert dinner available for $25. Reservations are required for dinner and recommended for the show. Venue is BYOB. Call 802-247-4295 or e-mail [email protected] for reservations or for more information. Brandon Music is located at 62 Country Club Road in Brandon.
SHAKESPEARE'S TAMING OF THE SHREW AT THT
A troupe of youthful players ages 12-26 will arrive in and around Town Hall Theater for a rollicking production of "Taming of the Shrew" on Friday and Saturday, Aug. 16 and 17, at 7 p.m.
According to THT Education Director Lindsay Pontius, "Audiences will be in for several surprising treats. Given that Shrew is set in Italy, Evolution Kitchen's Dairy Fairy will be selling gelato before the show. And as you enjoy the pre-show ice cream-filled summer evening outside the theater, you can take in the dulcet sounds of our house rock band."
The production director, Pontius, has teamed up with Clint Bierman of The Grift to work with the company on songwriting and arrangement. Shakespeare's timeless classic is turning into a rock musical with 10 original songs performed by the 24-member ensemble. The production uses slapstick and physical theater to tell a story of masters, servants, mistaken identity and the battle of the sexes.
"It is a broad comedy with something for all ages," Pontius says. The large company, headed by Eden Ginsberg, Ethan DeWitt, Kai Correll and Bair Lambert, includes the following seasoned young actors and musicians: Alysa Farley, Lewis Suchomel, Parker Chester, Mai Paine, Bea Hooper, Anya Hardy-Mittell, Cathy Dyer, Jack Wallace, Kai Correll, Bair Lambert, Truce Hansen, Jameson McGuire, Eden Ginsburg, Megan Balparda, Theo Wells-Spackman, Jack DeBois, Devyn Pratt, Ethan DeWitt, Amanda Kearns, Evan Jennison and Joe Plotts. Musical direction and choreography is by Kendra Gratton and Clint Bierman. The stage manager is Catherine Isham.
Middlebury Underground's Evolution Kitchen will host the Dairy Fairy opening at 6 p.m. for pre-show ice cream on Friday, Aug. 16.
Tickets for the Taming of the Shrew are $15 adults/$5 children under 12, available through the THT box office at townhalltheater.org, or phone 802-382-9222.
SUNDAY SESSIONS AT LINCOLN PEAK VINEYARD
The Sunday Sessions continue at Lincoln Peak Vineyard on Sunday, Aug. 18, from 2 to 4 p.m., with Michael Corn and Bob Recupero.
Corn and Recupero perform on acoustic guitars, resonator guitars, mandolin and vocals. Recupero's musical interest was sparked by cowboy songs, gunfighter ballads, singer-songwriters and rock & roll. Corn comes wielding a half-dozen high-tension strings full of possibilities … perhaps an Irish air or a murder ballad. You never know where these two will turn next.
Wine is available by the glass, and there will be a good selection of Vermont cheese, sausage, crackers and chocolate available. Music is rain or shine on the covered porch (indoors if it's pouring). Lincoln Peak Vineyard is located at 142 River Road in New Haven. More information is at lincolnpeakvineyard.com.
SUMMER MUSIC SERIES AT OCB
As part of the 2019 Summer Music Series at Otter Creek Brewing, The Village Idiots will be performing at 5 p.m. on Friday, Aug. 16, in OCB's pub space.
Two guys, their guitars, and a delightfully idiotic and eclectic mix of music. Oh, and a mandolin. Chris Sargent has been playing guitar since he was 13, and has been playing in bands for over 20 years. He has a degree in Music from Johnson State College.
Joe Grabon studied saxophone at Johnson State College where he received his B.A. in Jazz/Commercial Music.
OCB is located at 793 Exchange Street in Middlebury. For more information, call 802-388-0727.
BRANDON SUMMER CONCERT SERIES
The Brandon Area Chamber of Commerce free summer concert series, "Music at the Riverbend," located behind the Brandon Inn, continues this Wednesday, Aug. 14, at 7 p.m., with Enerjazz, Vermont's high energy big band.
Join the folks who come out and relax with quality music, friends and neighbors; everyone enjoys free popcorn. Adult beverages are served up by the Brandon Inn, available in the outdoor lounge area, so you won't miss a single note of the music. For more information, contact the Chamber at 802-247-6401 or [email protected].
CARILLON SERIES AT COLLEGE
The 34th annual Middlebury College Carillon Series concludes on Friday, Aug. 16, at 3 p.m., with George Matthew Jr., carillonneur, Middlebury College and Norwich University. (Note the special time to precede the language schools commencement.) The concert is free and open to the public, and can be enjoyed on the steps of Mead Chapel or on the surrounding lawns, weather permitting.
Mead Memorial Chapel is located on the campus of Middlebury College at 75 Hepburn Road. Free parking is available on College Street (Route 125) and on Old Chapel Road. For further information, call 802-443-3168 or visit go.middlebury.edu/carillon.
BRISTOL BAND CONCERT
The Bristol Band Concert Season continues on Wednesday, Aug. 14, at 7 p.m., on the town green. Concerts are held every Wednesday evening until Labor Day, Sept. 2. The Bristol Band has presented outdoor summer band concerts in the gazebo on the town green every Wednesday evening in the summer since shortly after the Civil War. Bring a lawn chair, blanket or picnic dinner and enjoy an evening of small town entertainment. It's free.
There is often a fundraiser barbeque before each concert. Call 802-453-5885 for details.
HANCOCK GREEN SUMMER CONCERT
The Hancock Green Summer Concerts on the Hancock Town Green conclude this Thursday, Aug. 15, at 6:30 p.m. with a Full Moon Concert. It's free. Bring a chair and a picnic. A rain site is available.
VERGENNES CITY BAND CONCERT
Last but not least, the Vergennes City Band Concert series continues at 7 p.m. next Monday, Aug. 19, on the Vergennes City Park. The concert series runs through Monday, Aug. 26.
 
More News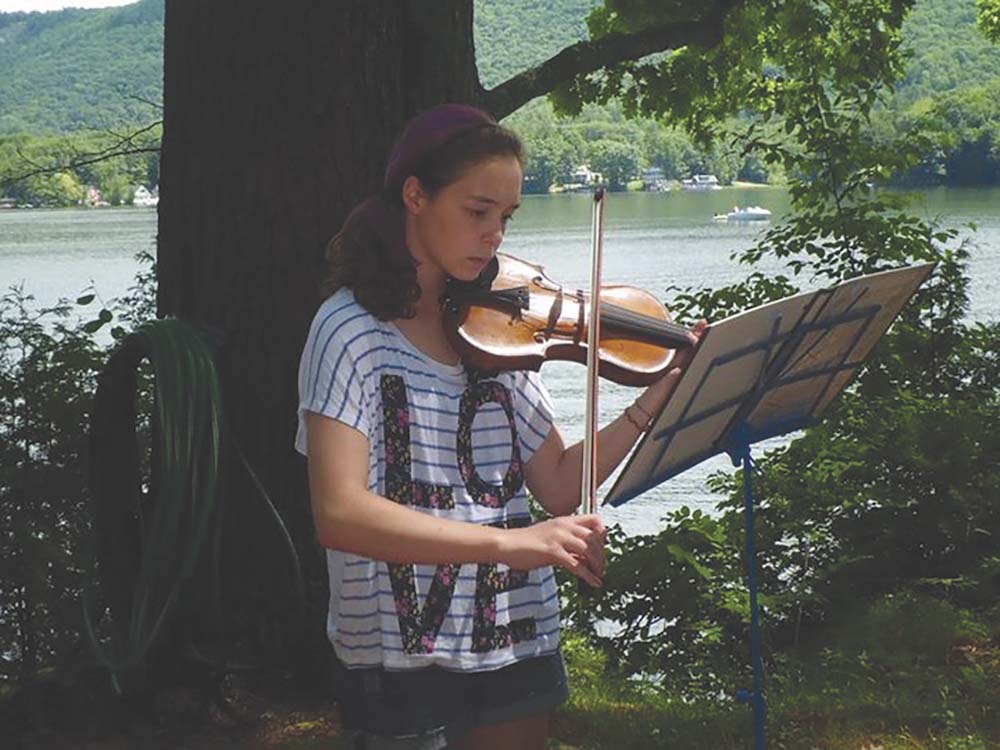 It's more than just band camp… it's Point CounterPoint. And this very special place, nestl … (read more)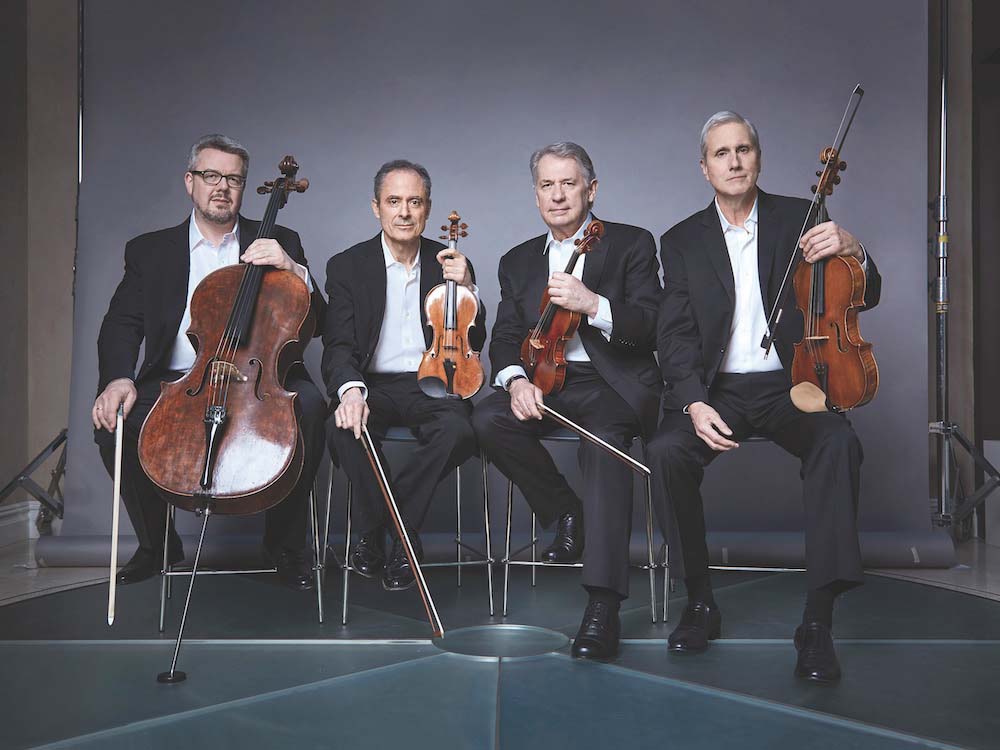 The Middlebury Performing Arts Series proudly opens its season with the legendary Emerson … (read more)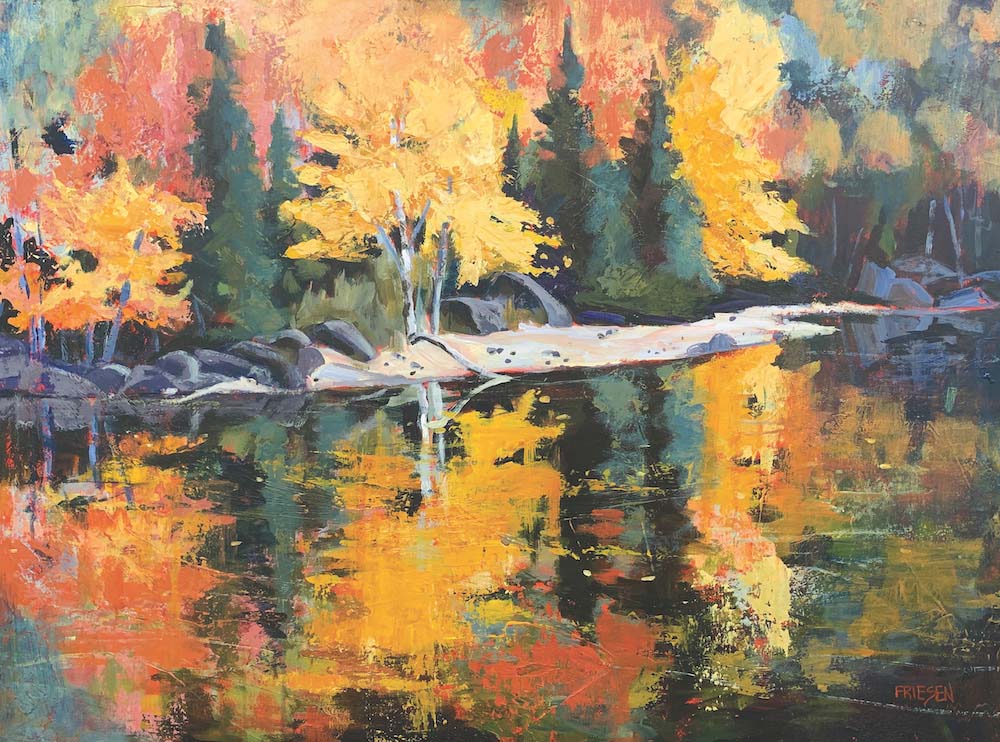 "Nature's Inner Light," a two-person exhibition featuring new work by Penny Billings and H … (read more)