Vermont Green Line faces new setback
FERRISBURGH/NEW HAVEN — The latest potential customer for the Vermont Green Line — a proposed high-voltage power transmission line intended to bring power from Hydro Quebec to southern New England via New York, the bottom of Lake Champlain and Vermont — has said no.
If the Vermont Green Line, or VGL, is built through northwestern Addison County, millions of dollars could flow into New Haven and Ferrisburgh in compensation for use of town road rights-of-way and in higher tax revenue through new taxable infrastructure.
But a spokesperson for the company proposing the VGL, National Grid (a British energy firm that is a major player in the New England market), sent a Jan. 2 email to Ferrisburgh Vermont Green Line Committee chairman Craig Heindel informing him of a setback.
Specifically, Alex MacLean of Leonine Public Affairs told Heindel that Connecticut officials did not choose VGL from among a number of competing proposals to provide renewable energy to that state.
"Wanted to let you know that Hydro Quebec's bid of Vermont Green Line into CT's Zero Carbon RFP was unfortunately not selected by Connecticut," MacLean wrote.
MacLean said the VGL had plenty of competition.
"Connecticut chose, out of over 100 proposals, existing in-state nuclear (Millstone) and Seabrook in NH, 100MW of offshore wind (Revolution Wind, CT already selected 200MW in prior procurement), and in and out-of-state solar," she said.
MacLean wrote that National Grid would continue to pitch the Vermont Green Line to other potential markets.
"We are disappointed VGL wasn't selected as a cost-effective, minimal impact solution to bring clean, firm and reliable renewable energy to market," she said. "We remain committed to working with project stakeholders as we look for additional ways to advance the project. Given outstanding clean, renewable energy procurement authority in states like CT, RI and MA, we believe additional opportunities will exist to advance VGL."
As proposed the VGL high-voltage line would start in Beekmantown, N.Y.; run under Lake Champlain to Kingsland Bay in Ferrisburgh; follow Ferrisburgh side roads to Route 7 at its intersection with Tuppers Crossing, just north of Vergennes; go south along Route 7 to Route 17 in New Haven; and then head east to a new conversion station in that town before hooking onto the major VELCO transmission station where electricity would be sent southward.
National Grid in November 2017 pulled the plug on its VGL application for a Certificate of Public Good from the Vermont Public Utilities Commission. That action came after National Grid failed to win contracts for the power the VGL could provide to southern New England.
In September MacLean informed New Haven and Ferrisburgh officials of the new opportunity in Connecticut, and a switch to solely Hydro Quebec from a mix that included wind power from New York state. 
As compensation for hosting the station and using New Haven road rights of way, National Grid had agreed to pay New Haven at least $1.4 million a year, put another $4 million toward a new fire station and town garage, and pay neighbors of the new power station there at least $1 million if they could document their properties had lost value "due solely to the presence or operation of the project." New Haven voters backed that deal, which the selectboard had recommended.
Ferrisburgh also stood to gain, and that town's selectboard has been supportive, but negotiations were not made final before National Grid halted its Public Utilities Commission application.
At a November 2015 public meeting VGL representatives suggested the company could pay the town at least $350,000 a year for 20 years, on top of an estimated $150,000 a year in local property taxes the project could generate.
Since then Ferrisburgh has received about $40,000 to support the town's research efforts on project details and on fees for lawyers and technical experts.
Heindel said in November that MacLean said National Grid recognizes it must finalize the finances as well as complete a "Host Town Agreement" for use of and work in about a half-dozen miles of Ferrisburgh's road rights of way, plus details of the project and restoration of the roadsides.
While National Grid was seeking the Connecticut contract MacLean said those deals remained in effect.
"National Grid stands by all of the commitments made to municipalities," MacLean said.
Andy Kirkaldy may be reached at [email protected].
More News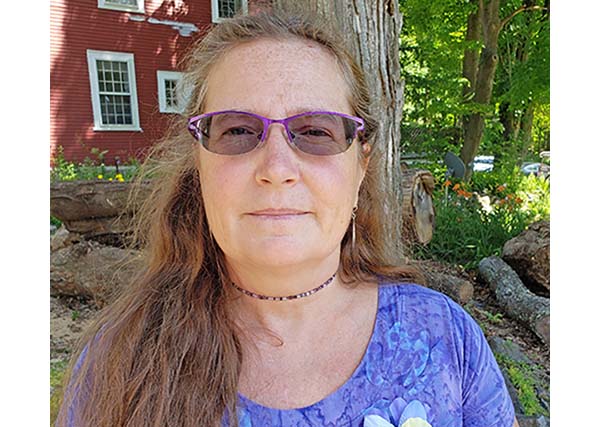 Learn about the disease in a documentary film by a local woman who knows first hand. Plus … (read more)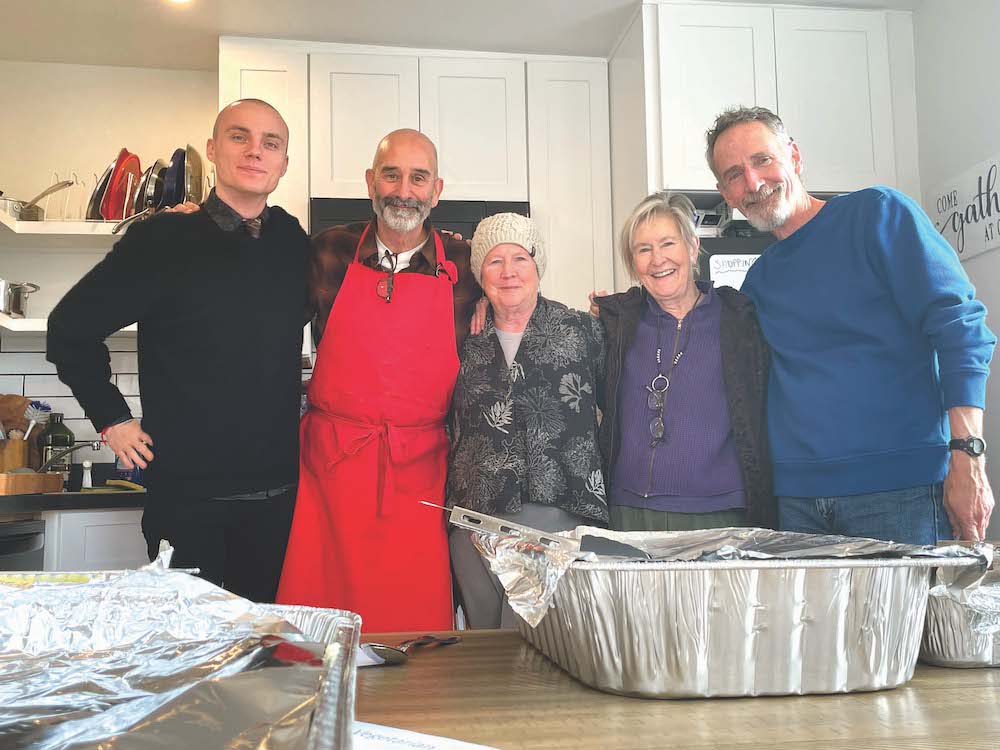 This past Thanksgiving, Nov. 23, saw almost 60 people converge upon the 1,400-square-foot … (read more)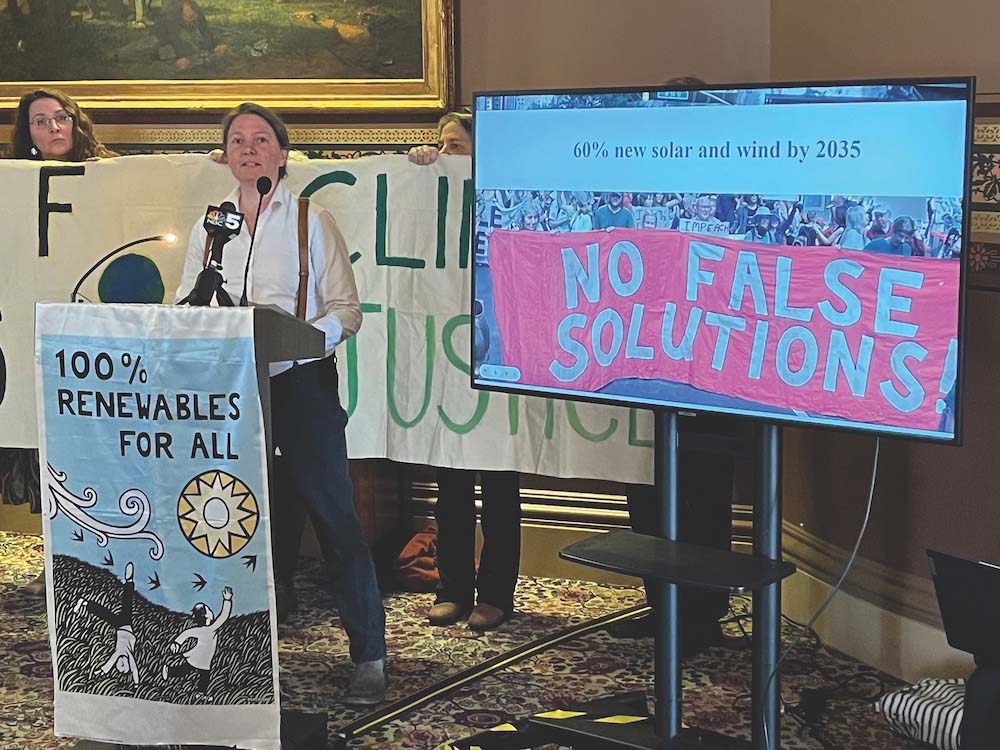 Two state lawmakers are urging Addison County folks not to ease up on efforts to battle cl … (read more)