Edward Almon Thompson Sr., 84, of Lincoln
LINCOLN — Edward Almon Thompson Sr., 84, of Lincoln, Vt., passed away on Saturday July 1, 2023. He was born on Dec. 13, 1938, in Lincoln, Vt., where he grew up and lived all his life. He was the son of the late Franklin Ralph and Ida (Cram) Thompson.
Ed worked on the Goodyear farm and worked with Paul Goodyear doing construction work. He also worked for the forest department planting trees. He worked drilling and blasting stone to make way for Route 100 in Handcock, Vt. He started plowing roads and eventually became road commissioner for the Town of Lincoln for over forty years. He married Roberta (Lee) Thompson in November 1957.
Ed loved spending time with family in Maine at the ocean. He had a passion for collecting and restoring old tractors, a hobby that he shared with all his sons and their families. He also collected teapots, many of which were displayed in the Lincoln library. Ed was known for making maple donuts and baked beans to share with family and friends. He enjoyed going to Snaps Restaurant to socialize.
Edward is survived by five sons, Robert Thompson of Morrisville, Vt., Arvin Thompson of Lincoln, Vt., Edward Thompson Jr. and his wife Lisa of Monkton, Vt., Stuart Thompson of Lincoln, Vt., and Timothy Thompson and his wife Lisa of Lincoln Vt.; a daughter, Tina Thompson Thornton and her husband Todd of Brandon, Vt.; nine grandchildren, and fifteen great-grandchildren; and a sister-in-law, Eleanor Thompson.
Ed was predeceased by the love of his life, Roberta, to whom he was married for almost 58 years. He was also predeceased by his brother, Delwin Miles Thompson; sister Wanda Gladys Thompson Goodyear; sister Gwen Agnes Thompson Dearborn; brother Marvin Ralph Thompson; sister Marie Ellen Thompson Rhodes; brother Fredrick L. Thompson; twins Norman and Norma Thompson; sister Karlene Alice Thompson Gagnon; and a brother Roger Cram Thompson.
There will be no calling hours. A celebration of his life will be held at the Burnham Hall in Lincoln, Vt., at 1 p.m., Saturday, July 15. Please come to reminisce, grieve, support each other, and of course chat. ◊
More News
STELLA A. (DEVINO) DUGAN VERGENNES — It is with our deepest sympathy that we announce the … (read more)
FRANK S. EMANUEL KAHANA, Hawaii — Frank S. Emanuel, 88, of Kahana, Maui, passed away peace … (read more)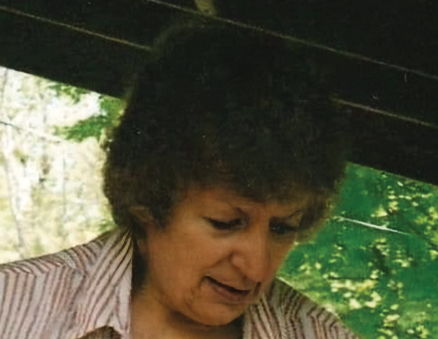 ROBERTA C. (LADIK) HATCH WHITING — Roberta C. (Ladik) Hatch, age 84, of Whiting, died peac … (read more)