Vermont State Police Log for Jan. 5
ADDISON COUNTY — Vermont State Police operating out of the New Haven barracks dealt with two incidents of drunken driving between Christmas and New Year's.
In the first case, on Dec. 26 at around 9:39 p.m. troopers traveling through Ferrisburgh on Route 7 near Monkton Road saw a motor vehicle violation and stopped a car driven by a man police identified as Eric Hall, 33, of Burlington. The trooper screened Hall, arrested him and took him to the barracks for processing. They cited Hall for driving under the influence, third offense, refusal. He was released to a sober person.
The second local drunken driving case was on Dec. 31, when at around 10 minutes before 8 p.m. troopers responded to a report of a domestic disturbance at a home on Hunt Farm Road in Bristol. Police report that investigation of this call led them to determine that the complainant, identified Allan Ayala, 40, of Bristol, had operated a vehicle while under the influence of alcohol. Police cited Ayala for DUI and took him to a detox center.
During this holiday season, the Vermont State Police are reminding Vermonters that neither the state police nor the Vermont Troopers Association solicit money via telephone calls, text messages, emails or by any other means.  If you are contacted by someone claiming to represent either the Vermont State Police or the Vermont Troopers Association, and that person is asking for a donation, please do not give them any money or any financial or personal information.
These communications are not legitimate and are part of a phone scam.
More News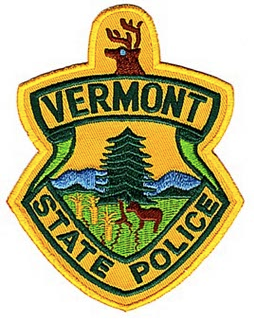 Police have not yet determined whether they will charge a youth in the killing of a Waltha … (read more)
A Vergennes police officer was the first law enforcement official to respond to a home on … (read more)
Vermont State Police operating out of the New Haven barracks dealt with two violent incide … (read more)