Edward Kahrs, 87, of Middlebury
MIDDLEBURY — Edward Kahrs died peacefully in the early morning of Sept. 30, 2022, at The Residence at Otter Creek in Middlebury, Vt., following a long battle with Parkinson's disease. He was 87 years old.
Ed was a teacher, a scholar, a sailor, a skier, and a craftsman, a devoted husband, a proud and engaging father, and a delightful grandfather.
He was born in Jersey City, N.J., on April 9, 1935, a first-generation American to German immigrant parents, Bertha and Herman Kahrs, and the middle child of three sons. His father owned and operated a small restaurant on Barclay Street in Lower Manhattan. After moving to Brooklyn and then Long Island through World War II, his parents bought the Platzl Brauhaus in Pomona, N.Y., in Rockland County, a sprawling picnic grove, event venue and bar in the Ramapo Mountains. Although it was just 30 miles north of New York City, it was a world away from what Ed had known, and very rural. However, it was there that he developed a lifelong love of country living.
Ed did not begin his life as an academic; in fact school was difficult for him. He said the only subject he ever excelled in was art. After attending a two-room schoolhouse in Pomona, he attended junior and senior high school in Spring Valley, N.Y., still getting mediocre grades. At the age of 18, he was only a junior in high school and decided to drop out. He went to work for his father at the Platzl as a waiter and a bartender.
Soon however, young Ed felt the urge to travel. Over the next few years, he traveled all over the U.S. and into Mexico, returning each spring and summer to work at the Platzl and earn more travel money. A seminal event in his life occurred in 1954, when Ed got a job at the Alta Ski Lodge in the Rocky Mountains of Utah. There he washed dishes with a colorful array of fellow ski bums and learned to ski. He loved it immediately, becoming an avid, lifelong skier, and passed that love on to his children.
Ed returned to the Platzl when the ski season ended, and stayed until December 1956, when he had earned enough money to travel by ship to Europe. He spent three months visiting relatives in Germany, making friends in Cologne, Paris and Milan, and skiing in Austria and Switzerland.
Within two months after he had returned stateside, Ed was drafted by the U.S. Army and stationed at Fort Knox, Ky. He became a communications instructor, teaching tank radio operation. It was in the Army that he decided to get his high school equivalency diploma. He would tell the story about befriending a fellow soldier who was college educated, and through their conversations, Ed decided to take evening classes at the University of Louisville.
After 21 months in the Army and fortunate to serve between the Korean and Vietnam Wars, Ed was honorably discharged. Thanks to the GI Bill, he continued to pursue a college degree and enrolled at Paul Smith's College in September 1959.
He was in Lake Placid for a ski weekend the following March when another watershed event occurred. Ed was at the bar in the base lodge when a pretty girl walked up to him and started talking to him. She told him she was there on a date with someone else but was not enjoying herself. Her name was Helen Munton. They were married six months later. On Sept. 3, 2022, Helen and Ed celebrated 62 years of marriage.
Helen had her teaching degree and got a job nearby while Ed earned his bachelor's degree in restaurant management. But Ed felt that a restaurant career was not conducive to married life. At Helen's urging, Ed applied and was accepted at Albany State, which is now SUNY Albany. He went on to get a master's degree and became a high school sociology teacher.
The couple welcomed three children, Lawrence in 1961, Lee in 1966, and John in 1967. After a student teaching gig in Grand Isle, N.Y., the family moved to Cornwall, N.Y. in the Hudson Valley in 1968, when Ed got a job teaching social studies at Clarkstown South High School in Rockland County. Helen got a job teaching first grade at Lee Road Elementary School in Cornwall. The move was good for the couple as it brought them back closer to family.
A self-taught carpenter, plumber and electrician, Ed singlehandedly built a two-story addition to the family home on Mineral Springs Road. However, most of the cold faucets were on the left, and the hot was on the right. He drove a VW Beetle that Helen would famously have to push down the hill outside the house so Ed could pop the clutch and start it.
In 1976, they bought four small cabins on Lake Champlain in West Addison, Vt., near the West Addison General Store. Ed tore down one cabin, built a living room between two others and reserved a third as a boat house and guest house. There the family enjoyed many wonderful, seemingly endless summers on the lake. The kids learned to fish, swim, sail and waterski, developing long friendships with the other kids summering along the dirt road to the camp. Ed became interested in sailing, so much so that during the winter, he decided to build a wooden boat in the basement in Cornwall. The single-sail dingy provided many years of sailing pleasure for the whole family.
A few years later, he decided to test himself and began building a 17-foot Rebel wooden racing sloop. It had a canvas deck, and was as fast as the wind itself, but first he had to get it out of the basement, which required the partial demolition of a stone wall.
Helen decided to leave teaching in 1982 and started the Butterhill Day School daycare center in the basement of the Cornwall Methodist Church. Ed retired and became Helen's right hand, making repairs and supply runs, and helping her run the business. They expanded to a second daycare center in New Windsor, N.Y., and successfully ran the business together until 2000. They decided to sell the business and the family home and retired to the property in Vermont. They tore down the camp and built their retirement home on the lake, where they lived together until moving to The Residence in 2019.
He is survived by his wife Helen, at the Residence at Otter Creek in Middlebury; his children, Larry Kahrs (Liz) of Scituate, Mass., Lee Kahrs of Colchester, and John Kahrs (Gennie Rim) of West Addison; his grandchildren Jack, Audrey, Ben, Johnny, and Joshua; and was a special Opa to Anneliese Masi, and Arnold, Artemas and Archer Sirois of Brandon. He also leaves a special brother-in-law, Werner Hoffmann of Delanson, N.Y.; Helen's sisters, Carole Hoffmann of Delanson, N.Y., Mary Munton of Richmond, Va., Alberta Munton of Schenectady, N.Y., and Jean Hance of Vergennes; sister-in-law Maude Kahrs of Arizona; and several nieces and nephews. Ed was predeceased by his parents and his brothers Herman Kahrs and Robert Kahrs.
Ed loved the Sunday New York Times, and classical music, especially Bach. He was proud of his German heritage, and his kids grew up with a love of wurst and German Christmas songs. He loved Christmas, pie, beer, and a good glass of wine. He loved British motorcycles, healthy political discourse, European history, and "a little sauce" with any dinner.
He was a good man and loved by so many. Ed will be greatly missed.
Funeral arrangements are pending and will be announced at a later date. ◊
More News
FRANK S. EMANUEL KAHANA, Hawaii — Frank S. Emanuel, 88, of Kahana, Maui, passed away peace … (read more)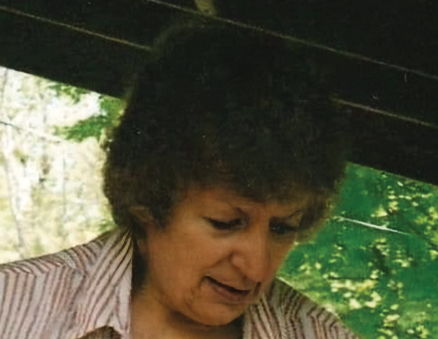 ROBERTA C. (LADIK) HATCH WHITING — Roberta C. (Ladik) Hatch, age 84, of Whiting, died peac … (read more)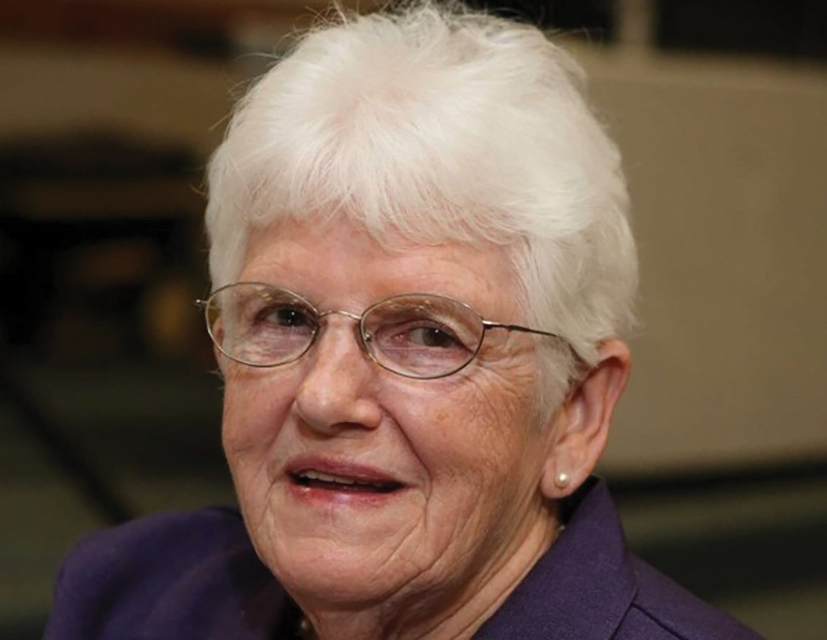 ROSAMOND HAY (SMITH) SHEPARD BRISTOL — Rosamond Hay (Smith) Shepard passed away peacefully … (read more)