Vergennes Police Log: Three unlocked cars broken into
VERGENNES — Vergennes police reported three unlocked cars were entered around the city between June 20 and July 3, and in two of those cases, either a significant amount of cash or valuable items were reported stolen.
Two of the incidents occurred on June 23. In both cases, money was taken from unlocked cars at Bowman Road homes. Police said a resident reported $100 being stolen from a purse left in one vehicle, and in the other incident at another residence "a handful of change" was allegedly stolen.
On June 26, a pair of Ray-Ban sunglasses that cost $150 and an audio cable valued at $15 were taken from an unlocked car parked on Main Street.
Police Chief George Merkel reminded residents and visitors to lock vehicles and said it's wisest not to leave cash and valuables behind.
Between June 20 and July 3, Vergennes police also conducted 29 traffic stops, 10 patrols by cruiser and eight on foot, three property watches, and five VIN inspections; fingerprinted a half-dozen jobseekers; responded to a false alarm; and:
On June 22, served an abuse-prevention order to a John Graham Shelter resident.
On June 24:
Responded to a report of a disabled camper on West Main Street; it was gone when they arrived.
Began investigating an attempted theft from a cashbox at a city medical practice. On July 1, they cited Michael Booska, 52, of Vergennes for attempted larceny in the case. Police said he was a cleaner at the practice.
Took a report from an out-of-town resident that her stepson in Vergennes might have child pornography on his computer. Police are working with the Department for Children & Families on this case.
Were told that two gas tanks were stolen from a truck parked on Main Street.
Dealt with a minor two-vehicle accident on Main Street.
On June 25, accepted a fairly significant amount of cash found by a resident at the corner of Main and Park streets. Police said if someone lost a specific amount of money in that area on that Thursday they can contact the department.
On June 26, backed up Vermont State Police at a reportedly violent domestic dispute on Greenbush Road in Ferrisburgh.
On June 27:
Spoke to a man who had slept in a car in the Shaw's Supermarket parking lot. Police said he acknowledged drug use, but they had no evidence.
Took a report from a Main Street resident that a vehicle was stolen; police learned it had been repossessed.
Helped state police handle a domestic dispute on Hand Road in Ferrisburgh. City police looked for a man allegedly involved in the dispute, but could not find him.
Began mediating a dispute between a mother and son, who was living along with his girlfriend at the mother's home. Police said the parent asked the couple to leave because of behavior issues, and a dispute broke out. Police spoke with both parties separately, and then together on July 1, and said they agreed to work things out.
On June 28:
Took a report from a Commodore Drive resident that an unknown person had knocked on the home's door and then left, after which two empty cans of alcoholic seltzer were found on the lawn.
Helped Middlebury police by providing the services of one of the department's Drug Recognition Experts.
On June 30, responded to a two-car accident on West Street.
On July 2, informed First Street residents of a death in their family.
On July 3:
Gave a drunken individual on South Maple Street a ride home.
Helped a man with memory issues who had driven to the Main Street station.
More News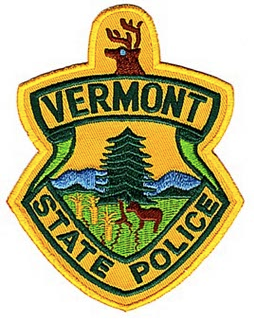 Police have not yet determined whether they will charge a youth in the killing of a Waltha … (read more)
A Vergennes police officer was the first law enforcement official to respond to a home on … (read more)
Vermont State Police operating out of the New Haven barracks dealt with two violent incide … (read more)