By the way for Feb. 24
The Bristol Recreation Department on Wednesday called off the Community Ski Day in that town slated for today — Thursday, Feb. 24 — at 3 p.m. at the Bristol Hub teen center. The reason for the cancellation — no snow. After getting more than a foot of snow at the beginning of the month, warm temps and rain early this week has left much ground covered with just patches of the white stuff. Officials said they hoped to bring back the ski day if only the weather would cooperate.
Linda Bryant, the SASH (Support and Services at Home) coordinator for the 5-Town area, is in the beginning stages of organizing a Health and Wellness Fair in Bristol. Her hope is to host it sometime in June or July on the Bristol Town Green. She's looking for participation from agencies and businesses that provide health services (physical, mental and spiritual) to Addison County residents. She's also looking for people interested in helping to organize the event. Please contact her at the SASH office at 802-458-5974 for more information, or email [email protected]. SASH coordinates the resources of social-service agencies, community health providers and nonprofit housing organizations to support Vermonters who choose to live independently at home. While the program supports mostly seniors and differently-abled individuals, SASH looks at ways to ways to keep all residents of a community happy and healthy — mentally and physically, by making sure folks know what services are available to them.
Stick season can be a really hard time to identify trees. Join Women Owning Woodlands Vermont (WOW VT) for a walk at Buck Mountain in Waltham on Feb. 26, from 9:30-11:30 a.m. Participants will learn how to identify trees using the "three Bs": branching pattern, buds and bark. The discussion will be led by Lisa Sausville, executive director of Vermont Coverts, and Caitlin Cusack, forester with Vermont Land Trust. WOW VT programs are tailored towards women and presented by women, but all are welcome to participate. To register please go to https://forms.gle/. Details and directions will be emailed prior to the event. All WOW VT in-person events we are designed to be COVID safe. The tree ID walk will be limited to 15 people, and participants are asked to wear a mask.
Green Mountain Power (GMP) customers can now easily communicate with customer service representatives in any language, thanks to a new translation service that makes interpreters available whenever customers call to speak with a customer service representative. This ensures easy, welcoming communication for all customers looking to set up electric service, track energy use, and manage their GMP residential and business accounts. GMP is also planning to add an interpretation feature on its website, so all customers can access information in the way that works best for them. This is part of the utility's ongoing commitment to increase equity and accessibility for all customers. GMP's customer service representatives and the "telelanguage" service are available from 7 a.m. to 6 p.m., Monday through Friday. Apply online at tinyurl.com/26ev8hjj.
The Lincoln Library will present Open Art Studio on Friday, March 4, from 3-5 p.m. Funded by the 5-Town Friends of the Arts in collaboration with Betsy Graziadei, the program seeks to address health and wellness needs within a community art setting. The program recognizes the special challenges families and children have been experiencing during the COVID-19 pandemic. This particular open art studio will serve children ages 3-13, and will feature the use of art media for participants to engage with materials together in their own individual ways. This structure allows for a flow of participants into and out of the collective "studio." Kids can visit, observe, or choose to make art with selected materials. An art therapist will facilitate participation as they feel comfortable. Materials may be introduced with instruction, support and modeling, or simply displayed for discussion and inspiration. Participants will be guided with predictable routines and expectations for safe, independent and productive use of art media in the setting. Come when you can, materials, smocks and snacks provided. Reach out to Wendy McIntosh, at [email protected], with any questions.
The 5-Town Friends of the Arts is seeking applicants for its spring round of grants. These grants are meant to help fund activities and events in the fine arts, performing arts, history or other cultural events that enrich the lives of people in the five towns. One of the goals of the 5-TFA is to expose children and teens to arts and culture, so the organization will give preference to projects that meet that objective. Previous recipients have included libraries, schools seeking support for artists in residence or other special events, theater programs, and other community organizations with great ideas in need of funding. Applications are due March 15 and can be downloaded from the organization's website, 5townfriendsofthearts.org. Please apply electronically (preferred) to [email protected], or by mail to 5TFA, ℅ Art on Main, 25 Main Street, Bristol, VT 05443.
Spring is just around the corner, and birds are reappearing in large numbers. It's a good idea to check them out, while their feeding, to see how healthy they look and act. Area birders are reporting finches with conjunctivitis, an eye infection that is easily treatable, but almost always leads to death for the bird if not treated. Sophia Parker, a member of Otter Creek Wildlife Rescue in Addison, encourages you to contact her if you see any finches or other birds in your yard acting clumsily, with crusty eyes, or unable to fly away. If you are able to capture such birds, call her at (413) 923-4922 so that she can bring them to wildlife rescue for the care they need before releasing them back into the wild. For more information email her at [email protected].
Are you passionate about helping others and are you committed to making our community a better place to live for all? If so, the nonprofit Charter House Emergency Shelter in Middlebury is hiring. The organization is seeking to fill positions in these critical categories: essential services staff and housing case manager. Essential services staff are professional, energetic, and compassionate individuals who work directly with guests and who make sure the shelter community is living in harmony. The housing case manager is an experienced and highly organized individual whose responsibilities will include assisting our guests and outreach clients with tasks that directly support long-term housing plans, completion of applications to access benefits including SNAP, medical insurance, social security/disability, employment and training opportunities, health care and other human services referrals. To apply, send a letter of interest, your résumé and three references to [email protected].
More News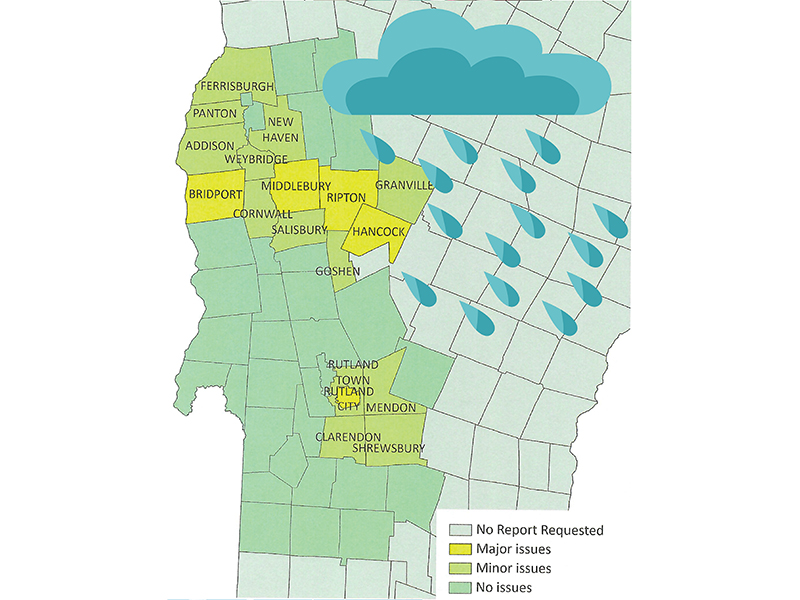 Local towns may get federal money to pay for more than a million dollars in cleanup and re … (read more)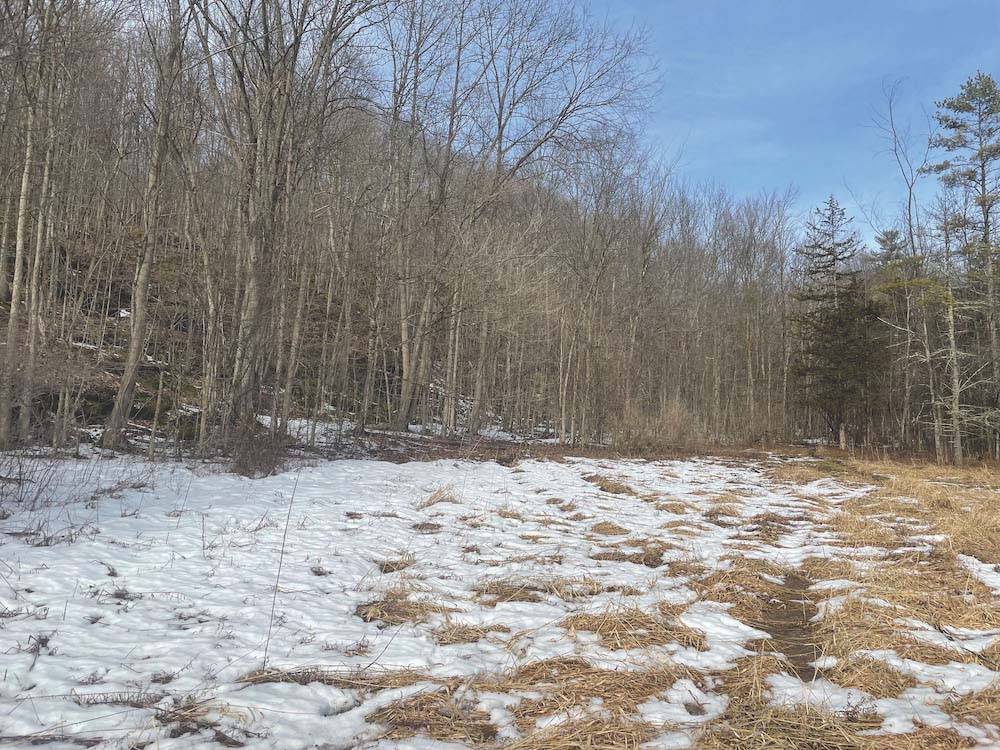 The Vermont Fish and Wildlife Department is putting $566,667 in grant money toward conserv … (read more)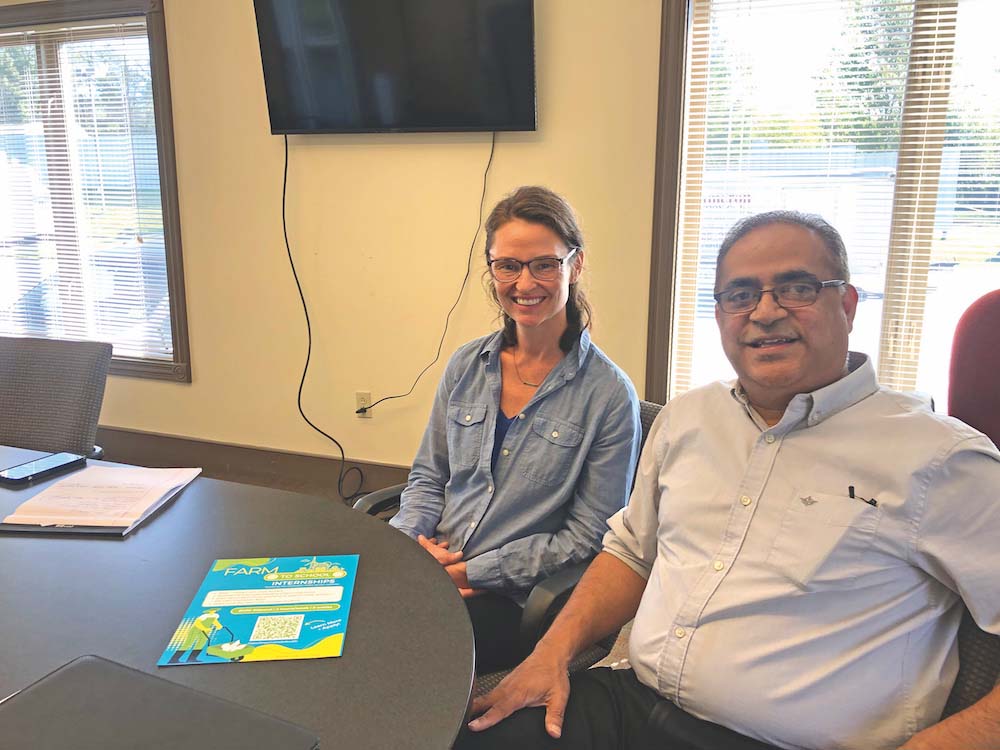 Like most things, the future of agriculture in Vermont lies in the hands of younger genera … (read more)