Boys' basketball teams earn victories
ADDISON COUNTY — Mount Abraham won twice to extend a winning streak and highlight recent local high school boys' basketball play. The Eagles also hosted Middlebury on Tuesday.
Elsewhere, the Tigers, Vergennes and Otter Valley all won at least once.
EAGLES
On Jan. 26, Mt. Abe pulled away from host Missisquoi in the second half to prevail, 51-35. Henry Cogswell sparked the Eagle offense with 24 points, and Chance Denecker was next with seven. Ray Fournier scored 13 for the T-Birds.
On Saturday, the Eagles romped at Mill River, 62-20, bolting to a big early lead as Cogswell scored 15 of his career-high 29 points in the first quarter. Daniel Rodriguez was next on a long list of Eagle scorers with eight points. The Eagles improved to 6-4 with their fourth straight win heading into Tuesday's game.
COMMODORES
On Jan. 26, the host Commodores survived a 24-point outburst from Enosburg's Devan Gleason and edged the Hornets, 48-47. Tim Ashley led VUHS with 19 points, and Tyler Bergmans contributed 11 points, six assists and nine rebounds.
On Saturday, undefeated host North Country prevailed in a showdown of the Lake Division's top teams, 48-37. Cooper Brueck (17 points), Ian Applegate (15) and Cayde Micknak (14) scored almost all of the Falcons' points. Bergmans (12 points) and Ashley (nine) led VUHS.
On Tuesday, Milton (5-6) surprised the Commodores, 46-44, in a game that was close throughout the second half. Ben Godin led the Yellowjackets with 14 points.
Ashley scored 18 points to lead VUHS, and Abram Francis had 11 as the Commodores dropped to 8-3. They remain among the top four teams in the Division III standings.
TIGERS
On Jan. 26, MUHS defeated visiting Milton, 50-42, as Penn Riney had a 16-point, 15-rebound game. Colin Mathis scored 10 for Milton.
On Saturday, host Enosburg got past the Tigers, 51-36, as Gleason led the way for the Hornets with 17 points. Riney paced the Tigers with 11. The Tigers dropped to 3-8 heading into the game at Mount Abe.
OTTERS
On Jan. 28, host Mount St. Joseph pulled away late for a 56-42 victory over the Otters. The Mounties improved to 9-1, while OV dropped to 1-10. The Otters fell behind by 18 points in the second quarter, but fought back to within five in the second half before the Mounties were able to shake them down the stretch.
Andre Prunty and Owen Traynor each tossed in 14 points apiece for MSJ, and Jake Williams added 12.
Hayden Bernhardt hit three treys for OV and finished with 14 points. Logan Letourneau scored 10 points, and Elijah Tucker-Bryant added seven.
On Monday, the Otters trailed after one period against visiting Burr & Burton, but turned the game around by pressing the Bulldogs in the second quarter on the way to a 55-48 victory.
Tucker-Bryant sparked OV with 20 points, nine rebounds and five steals, Letourneau scored 14, and Owen Thomas added 12 points as the Otters improved to 2-10.
More News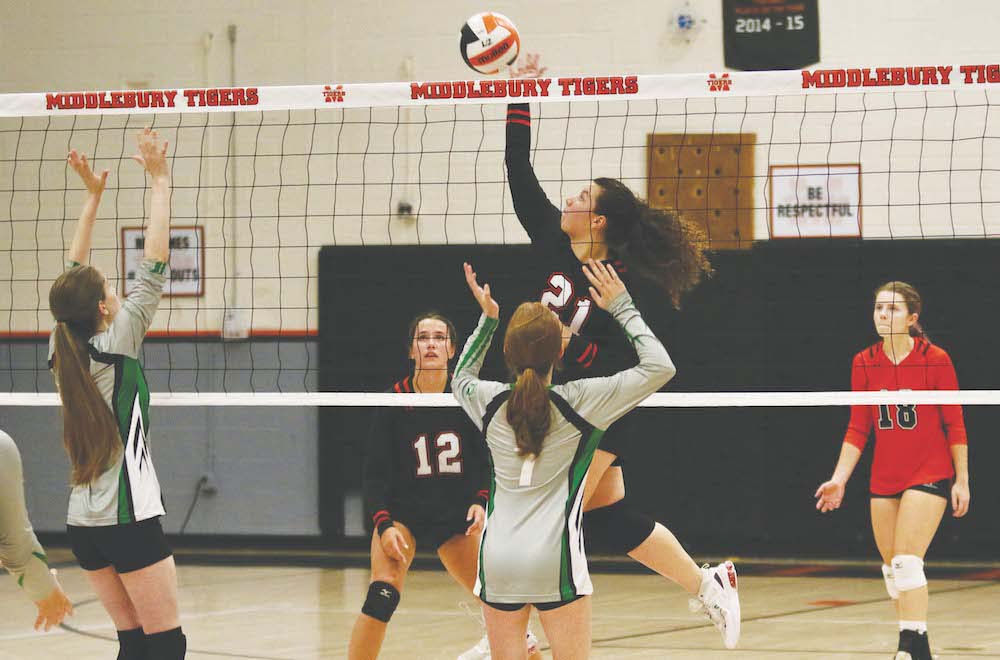 The first-year Middlebury Union High School girls' varsity volleyball team continued its r … (read more)
Soggy conditions didn't slow down Middlebury runners noticeably at a cross-country meet ho … (read more)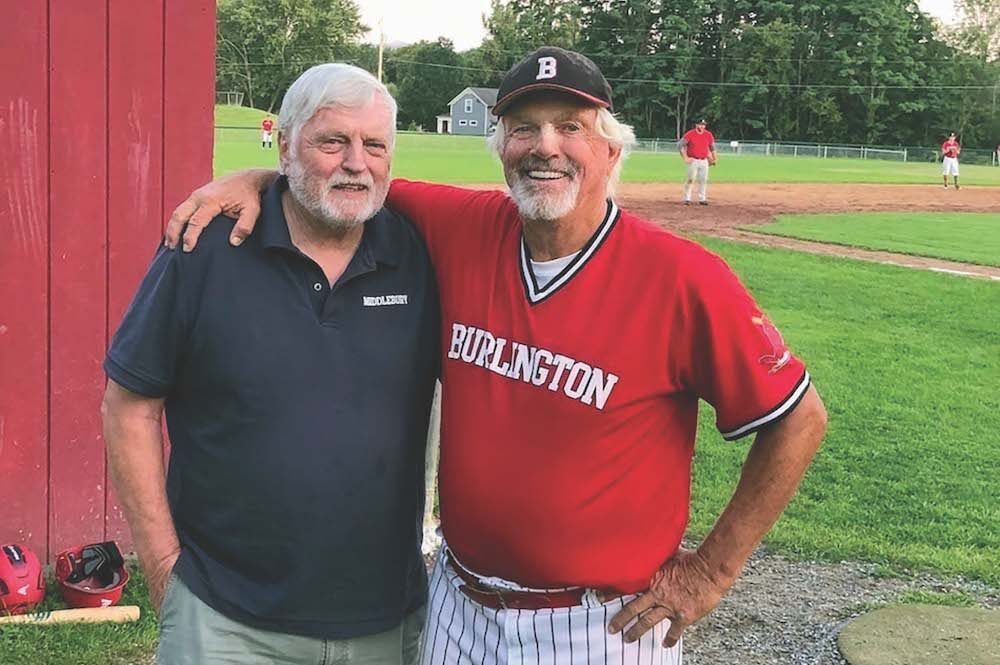 I gave Bill Lee a call last week, hoping he was at his home in Craftsbury and we might arr … (read more)