Men's hoop cruises past Cardinals
PLATTSBURGH, N.Y. — In the team's last action of the first semester, Middlebury men's basketball eased past host SUNY Plattsburgh, 82-61, on Wednesday, Dec. 8.
The Panthers' weekend home games vs. Skidmore on Friday and Stevens on Sunday were postponed indefinitely in the wake of a COVID-19 outbreak on the campus.
According to the Middlebury athletics website, "In alignment with COVID-19 protocols for team play, all athletic competitions will be postponed until further notice. Makeup dates for each competition will be posted at a later date."
The women's basketball team completed its December play at Plattsburgh on Dec. 8 (see story in this section), but the Panther women's hockey team and men's hockey team — which already missed four games due to COVID protocols — missed games scheduled last weekend.
On the court last week, the Panther men's basketball team improved to 8-2 and won its sixth straight game by topping Plattsburgh, which dropped to 1-8 with the 82-61 setback. Several big Panther runs proved to be decisive.
The Cardinals led early on, 16-12, but a 10-0 run put the Panthers on top. Later in the half a 19-4 Middlebury surge stretched the lead to 19 points before Middlebury settled for a 47-34 lead at the break.
The Cardinals chipped away at the deficit in the first 10 minutes of the second half, finally cutting the lead to 60-56 at the midway point. The Panthers then took charge with a 12-0 run in which Lamine Cisse hit five free throws and a layup to account for seven points. Middlebury was not challenged again.
Alex Sobel led all players with game highs of 22 points, 15 rebounds and five blocks, recording his seventh double-double. Sam Stevens scored 15 and grabbed seven boards, Noah Osher chipped in 13 points, and David Brennan pulled down nine rebounds.
Kevin Taub paced four Cardinals in double figures with 11 points, while three other players tallied 10 points apiece.
More News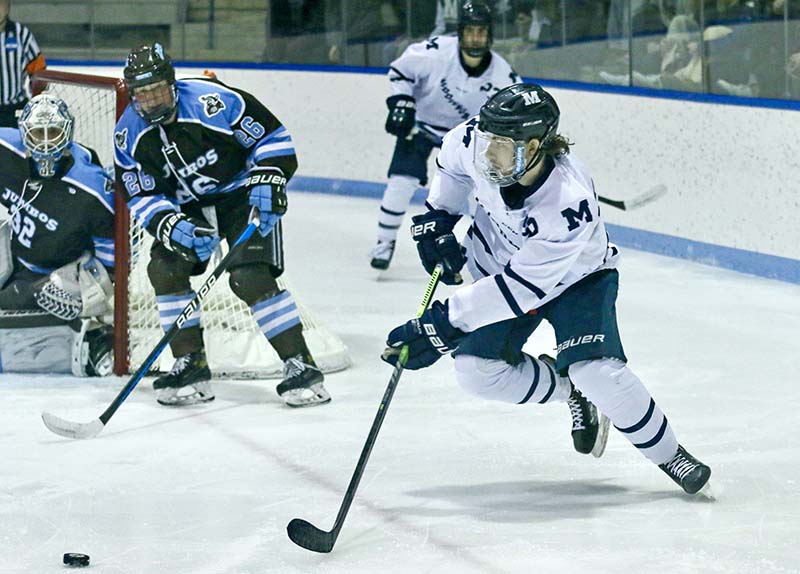 Middlebury College men's hockey surged passed Conn College before falling to Tufts this pa … (read more)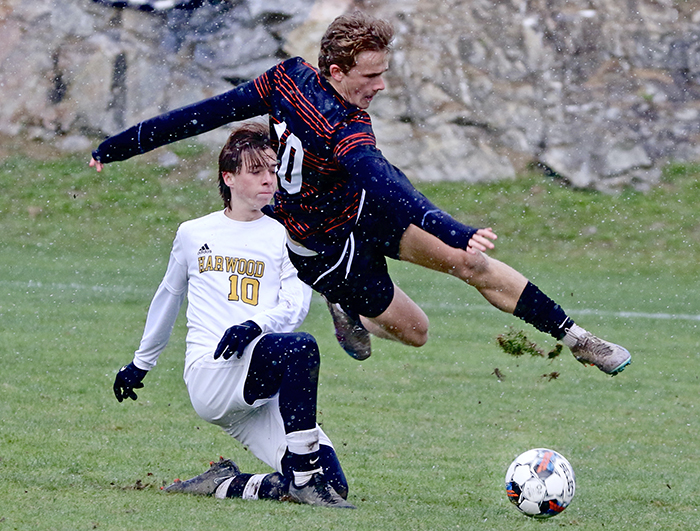 Seven local high school boys' soccer players were named to the Division II or III All-Stat … (read more)
Five area high school girls' soccer players were named either Division I or D-II All-State … (read more)