Hartford rallies past girls' hockey
HARTFORD — Host Hartford on Saturday rallied for a 3-2 victory over the Middlebury Union High School girls' hockey team in the opener for both teams.
The Tigers took the lead with two goals midway through the first period. Erin Mulcahy netted the first on a power play, and Lia Calzini made it 2-0 with her first high school goal.
Hartford knotted the score with two goals in the final 3:25 of the period and then took charge in the second period to take the lead. The Hurricanes outshot the Tigers, 27-12, and Tiger goalie Ruby Hubbell made 24 saves.
"Ruby Hubbell … played strong, with our defense contributing a number of blocked shots throughout the game," said Co-Coach Duncan Rollason.
Rollason said the coaches saw some positives.
"While the score didn't go in our favor, there were lots of good things to build on and improvements we can make," he said.
The Tigers were set to host Spaulding on Wednesday and will visit Burr & Burton this coming Wednesday.
More News
Tiger boys' cross-country team held off runners from Burr & Burton, VUHS and Mount Abe in … (read more)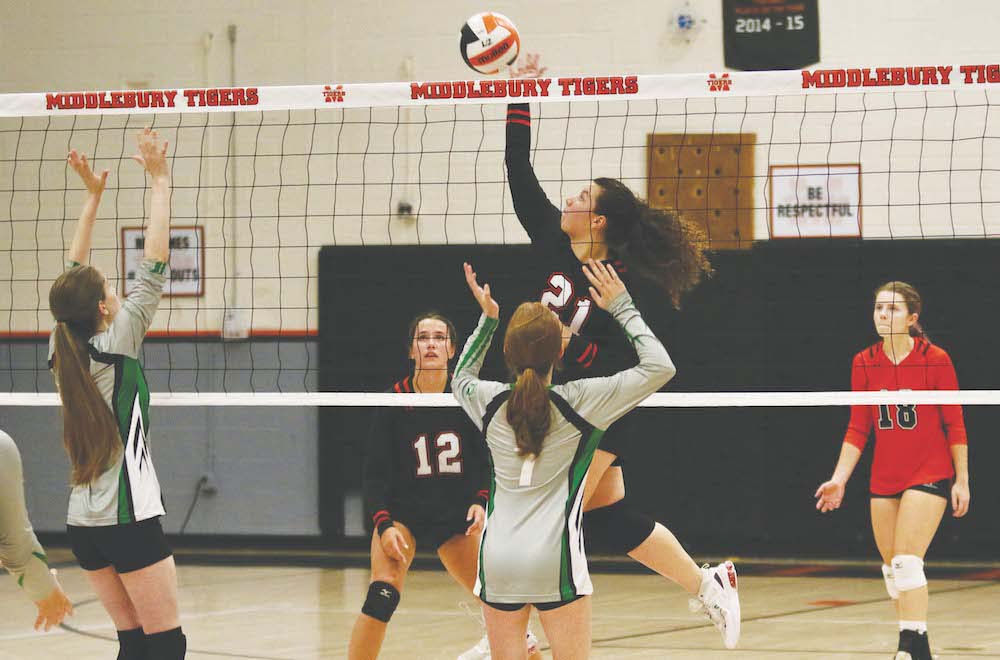 The first-year Middlebury Union High School girls' varsity volleyball team continued its r … (read more)
I gave Bill Lee a call last week, hoping he was at his home in Craftsbury and we might arr … (read more)