By the way for Sept. 9
Vermont House Jill Krowinski and Senate President Pro Tem Becca Balint, along with area lawmakers, will hold an "Addison County Conversation" about how the state could best use new state and federal resources at its disposal during the next few years. That virtual conversation is set for Thursday, Sept. 9, from 5:30-6:30 p.m. Lawmakers want local feedback on how "once in a lifetime" federal pandemic-related money and increased state revenues could transform and shape the future of the state. Register at tinyurl.com/8uwbndfr. If you are interested in helping set up an intentional conversation with a community or group not typically heard in the Legislative process, please reach out to [email protected] and [email protected].
Do you enjoy driving, have the time to do so, and have a desire to help vulnerable neighbors in our community who are homebound? Then consider becoming a Dial-a-Ride Volunteer Driver with Tri-Valley Transit, formerly known locally as Addison County Transit Resources. Volunteers — who must have a clean driving record — can give as little or as much time as they choose, and are  reimbursed for all miles driven. Tri-Valley Transit coordinates the rider logistics and provides volunteers with ongoing support, training, supplemental insurance, protective gear and cleaning supplies. Dial-a-Ride access is life-changing for neighbors who would otherwise be shut-in at home, cut off from the things and people they need to live a quality life. If you're interested in volunteering, please call Amy at 388-2287 for more information.
The Charter House Coalition, a nonprofit homeless shelter and community meal program in Middlebury, is holding an art raffle to generate more resources for its much-used programming. Vermont artists have seen Charter House in action, and have responded with beautiful works of art for the raffle. Participating artists include Caleb Kenna, Cristine Kossow, and TJ Cunningham. The artwork will be on display at the Ilsley Public Library in Middlebury through the month of September; make sure to check it out. Find out more details and to see the works of art up for grabs, log on to tinyurl.com/3wmr46ze. Four winners — one for each artwork — will be randomly selected on Oct. 1, and the winners of each artwork will be notified soon after.
If you're one of thousands of Green Mountain Power customers who have fallen behind on your account due to the pandemic, you might qualify for free grant money through the Vermont Department of Public Service to help pay your overdue utility balances for power, landline phone, natural gas, and water service. These state grants are not a loan, and the money is first come, first serve, so apply now. If you rent your home, $40 million is available for qualified renters to help pay your past due — and in some cases your future — utility bills and rent. More info at https://vtutilityhelp.com or 833-488-3727. Another $15 million is available for homeowners, renters, businesses and farms who have been impacted by COVID-19 to help them get utility accounts caught up. Details and online applications can be found at https://tinyurl.com/4a5ddthz, or by calling 833-295-8988. Also, GMP has a discount for qualified low-income GMP customers, and you can qualify through the Department for Children and Families by checking dcf.vermont.gov/benefits/eap/GMP. A full list of resources can be found at https://tinyurl.com/2h55pz96.
More News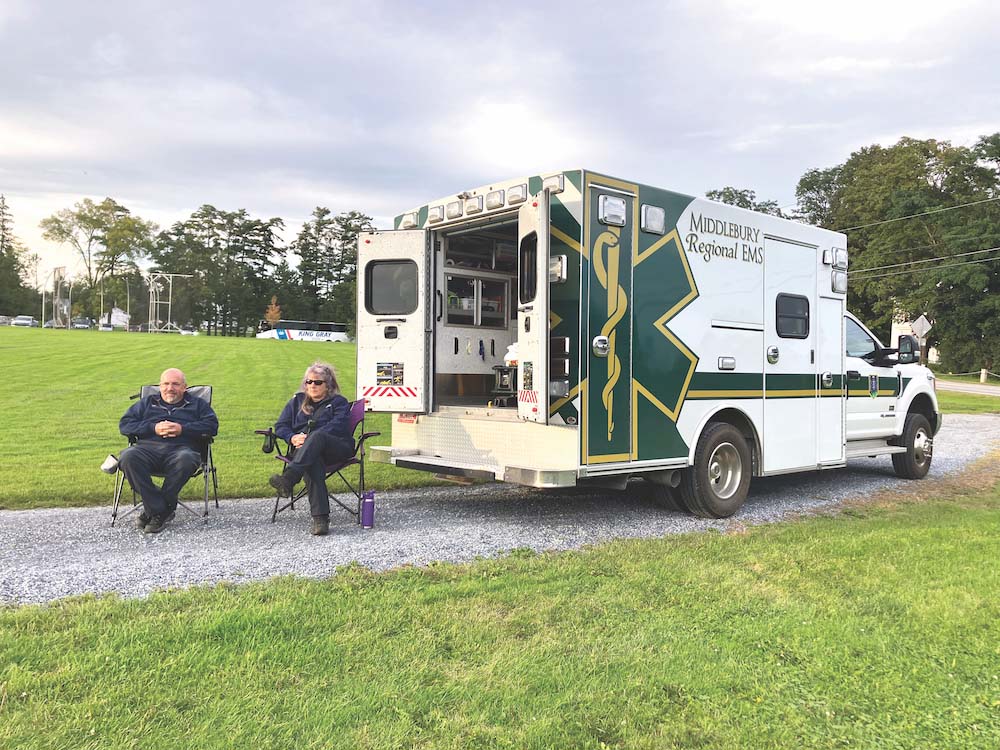 Middlebury Regional Emergency Medical Services wants to eliminate its annual Town Meeting … (read more)
Middlebury police are investigating the death of a Middlebury College junior and say the p … (read more)
In the course of her almost 101 years on Earth, Vergennes resident Margaret Clifford, bett … (read more)