By the way for Aug. 26
The United Way of Addison County (UWAC) is one of 200 finalists in the State Farm Neighborhood Assist grant program. United Way officials want area residents to enhance the UWAC's chances, so please cast your vote to help the nonprofit win one of forty $25,000 grants. If chosen, UWAC would use this grant to help fund and grow its "Stuff the Bus" program in 2022. "Stuff the Bus" generates backpacks and school supplies for children beginning classes in the fall. You can cast your vote for the UWAC by logging on to neighborhoodassist.com/entry/2038355. Voting opened at midnight on Aug. 18, and lasts until Friday, Aug. 27 at 11:59 p.m. You can vote up to 10 times per day, every day. Winners will be announced Sept. 29.
Speaking of helping local nonprofits, there will be a cornhole tournament on Sept. 11, from noon to 3 p.m., to benefit the Vermont Alliance for Recovery Residences and their work to expand quality accessible recovery housing. As previously reported in the Independent, the Turning Point Center of Addison County is seeking to introduce recovery housing in a portion of the former St. Mary's School property off Shannon Street in Middlebury. The cornhole tournament will be held at the former school. For more information and/or to register your team, go to tinyurl.com/n54ew369. You can also email Nichole Bartlett at [email protected].
It's never been more convenient to get a COVID-19 vaccination. Gov. Phil Scott announced this week a series of walk-in vaccination clinics that will be open at schools and other sites across Vermont for anyone age 12 or older. You can just walk-in or visit www.healthvermont.gov/MyVaccine to make an appointment, or call 855-722-7878. The vaccination sites include Middlebury Union High School on Friday, Aug. 27; and Vergennes Union High School on Sunday, Aug. 29. You can also walk in at CVS, Hannaford Food and Drug, Wal-Mart, Walgreens, Price Chopper/Market 32, Rite Aid, Shaw's Supermarket or Costco.
The state of Vermont this week released revenue collection data for the month of July, and the news is good. The state's General, Transportation and Education fund receipts were a combined $6.91 million — or 3.5% — above monthly consensus expectations adopted by the Emergency Board on July 30. General Fund revenues for the month totaled $124.81 million, or $3.04 million above the monthly consensus revenue target. The Transportation Fund was $470,000 — or 2.16% — above consensus expectations for the month, bringing in $22.03 million. The Education Fund (excluding property taxes) was $3.4 million, or 5.97%, above the monthly consensus target, with $60.42 million in total receipts for the month.
Middlebury-area places of worship will join an American Legion Department of Vermont ceremony of remembrance to honor the victims of Sept. 11, 2001. Local houses of worship will join the Legion's ceremony by a period of bell-ringing, followed by a moment of silence during the times of each of the terrorist attacks. The bells will ring at approximately 8:45 a.m., 9:03 a.m., 9:43 a.m., 10 a.m. and 12 noon on Sept. 11. The rings commemorate the crashes of American Airlines Flight 11 into the north tower of the World Trade Center, United Airlines Flight 175 into the south tower, American Airlines Flight 77 into the Pentagon, and United Airlines Flight 93, which went down in a field near Pittsburgh. They also honor all military personnel who've lost their lives fighting the war against terrorism. The symbolic bell ringing will culminate in a Sept. 11 ceremony at noon at American Legion Post 27 in Middlebury.
Bristol Trail Network (BTN) officials are pleased construction has begun on the new business park behind the Bristol Firehouse off West Street. It also means that section of BTN will be closed for a short time, but will re-open once some of the major business park infrastructure has been put in place. And don't worry — the popular loop will be a permanent fixture of the completed business park. The park developer is supportive of the trail and has been including the BTN in discussions for several years. While the business park trail loop is closed and construction is underway, a safe path will be created to get from the River Bend section to Fire House Drive. Watch for flagging and signage there.
More News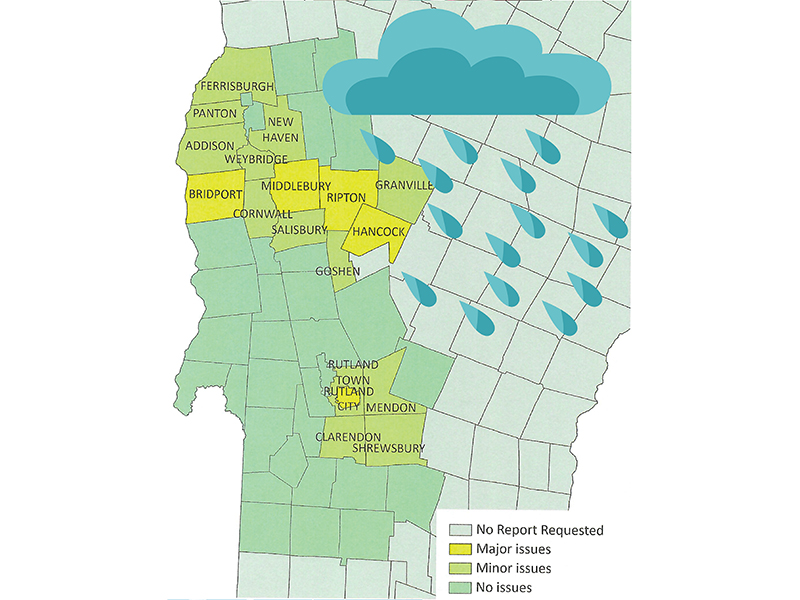 Local towns may get federal money to pay for more than a million dollars in cleanup and re … (read more)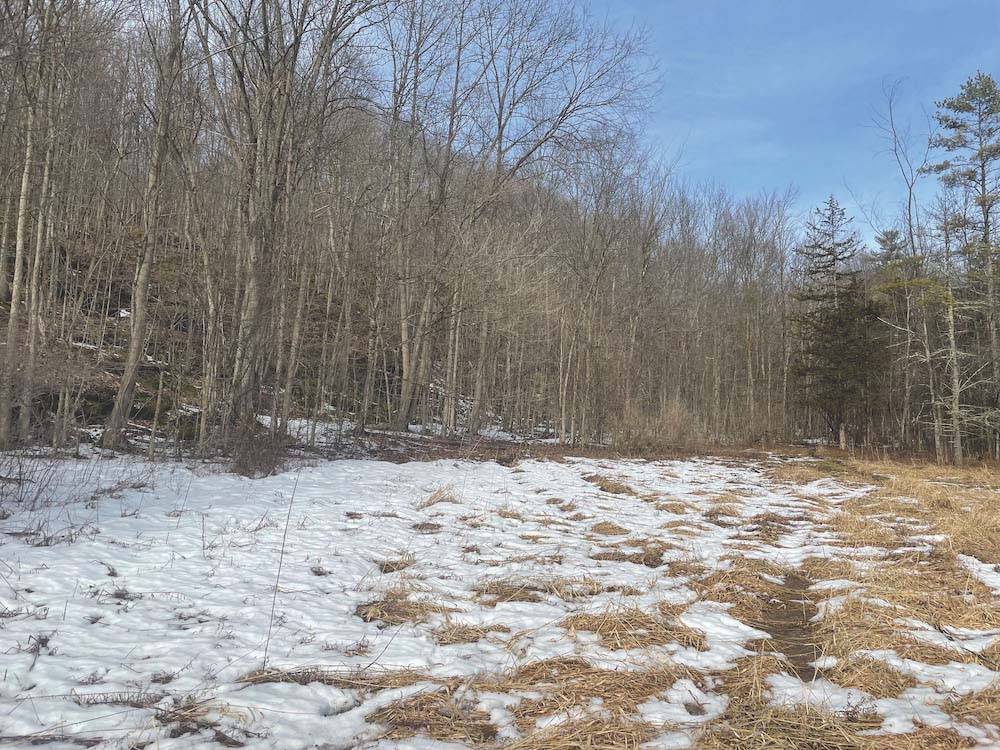 The Vermont Fish and Wildlife Department is putting $566,667 in grant money toward conserv … (read more)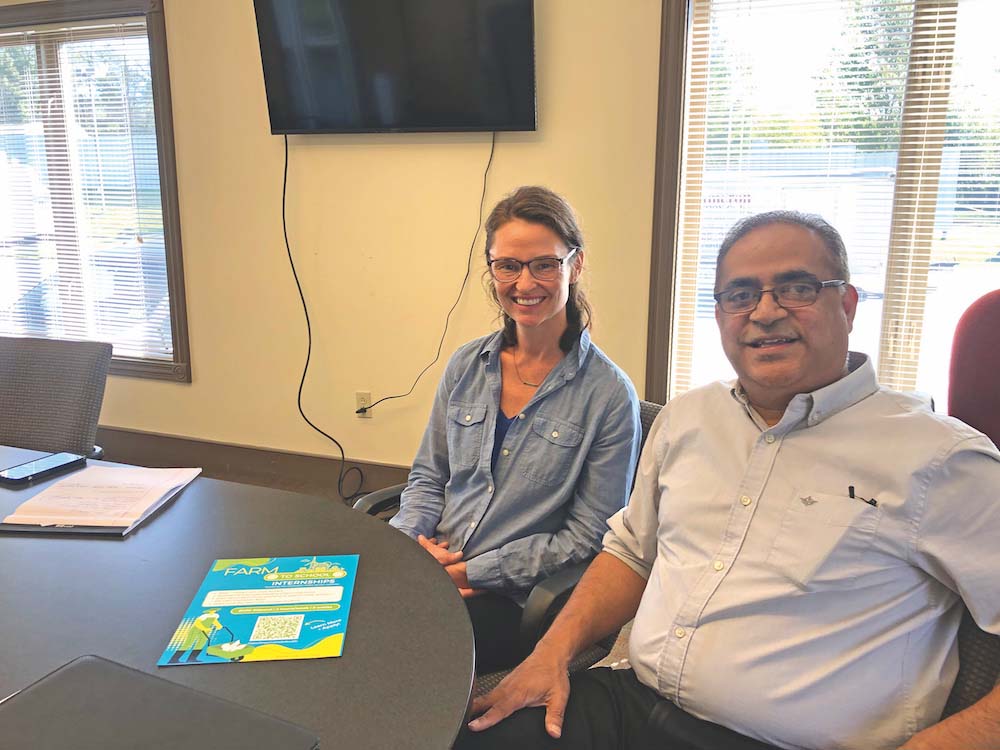 Like most things, the future of agriculture in Vermont lies in the hands of younger genera … (read more)