By the way for Aug. 5
The State of Vermont and U.S. Department of Agriculture (USDA) Wildlife Services will mark 25 years of cooperative efforts to stop the spread of rabies with its annual "rabies bait drop," scheduled to start this Thursday, Aug. 5. The week-long bait drop is part of a nationally coordinated effort to halt the fatal disease. The bait will be dropped in rural areas of Vermont — including Addison County — from low-flying aircraft and placed by hand in residential centers. Approximately 450,000 quarter-sized blister packs containing rabies vaccine will be distributed in nearly 100 Vermont communities across nine counties. A switch allows pilots to control where the baits fall — in order to avoid roadways, homes and other places where people are most likely to be. The bait packs are not poisonous and are not harmful to people, pets or wildlife, officials said. Still, if your pet eats a bait, or if a child brings one home, let officials know by calling the Vermont Rabies Hotline at 1-800-4-RABIES (1-800-472-2437) or call the toll-free number printed on the bait. So far this year, 10 animals in Vermont have tested positive for rabies, four of which have been raccoons.
Are you a music fan? If so, bring a picnic, chairs or blankets to Riverfront Park at the Marble Works in Middlebury and enjoy a free Pops Concert this Saturday, Aug. 7, from 6-7 p.m. It will be presented by the Champlain Philharmonic Orchestra, with highlights and familiar favorites tunes from "Star Wars," "Sound of Music," "Mamma Mia," George Gershwin and other light classics, this will be a fun concert for all ages in a perfect setting. The CPO is the Town Hall Theater's resident orchestra. Thanks to support from Neighbors Together and the Rotary Club, the CPO is able to once again reunite after a long break from live musical gatherings. Learn more at champlainphilharmonic.org.
The Lincoln selectboard has warned a proposal to withdraw the Lincoln Community School from the Mount Abraham Unified School District and will hold its first informational meeting at 7 p.m. on Tuesday, Aug. 10, at Burnham Hall. There will also be a virtual option to attend the meeting. A second informational meeting will be held on Thursday, Aug. 19, same time and place. Voting by Australian ballot is scheduled for Tuesday, Aug. 24, and a special town meeting will be held the night before. Because the town website, lincolnvermont.org, is in the middle of being rebuilt, warnings and notices about the upcoming town meeting and vote have been posted on bulletin boards around town. Information will also be posted on Front Porch Forum and the Addison Independent will provide ongoing information and coverage. Lincoln residents who wish to request an absentee ballot or update their voter registration information may do so by visiting mvp.vermont.gov.
Starksboro residents are encouraged to roll up their sleeves and/or open their wallets for a community effort to build a 20-foot-by-40-foot pavilion behind the town clerk's office off Route 116. With the future use of the Robinson Elementary School in question and the social-distancing challenges identified in the COVID-19 pandemic, pavilion project organizers note the importance of a usable outdoor community space for educational events, access to resources, small group gatherings, and recreation. Plans call for the project to be pulled off without the use of tax dollars, so organizers are putting out a call for volunteer service, construction materials, professional insights on construction and fundraising, financial donations, and help with picnic tables and landscaping. For more information, go to tinyurl.com/jfdty3td.
The WIC (Women, Infants and Children) program has expanded its fruit and vegetable benefit through September 2021, to provide $35 per month per participant. WIC offers nutritious foods, nutrition education, breastfeeding support, and referrals to other community resources. If you are pregnant or a family with a child younger than 5, you may be eligible for WIC and the increased fruit and vegetable benefit this summer. If you have Medicaid/Dr. Dynasaur or 3SquaresVT, you are automatically income-eligible for WIC. All WIC appointments are currently done by phone during the pandemic. To find out more about WIC, to apply, or to refer someone you know who may be eligible, visit healthvermont.gov/wic. You can start your application online at tinyurl.com/yxrsc8e9, text VTWIC to 855-11, or call 1-800-649-4357.
Come help Middlebury's Sheldon Museum celebrate the 200th birthday of its founder, Henry Sheldon, on Sunday Aug. 15, from 11 a.m. to 2 p.m. The birthday bash will be fun for all ages and will take place in the Sheldon's garden. The adjacent Cannon Park and Park Street will be closed to allow for lots of open space. The event is free and open to the public. The celebration will include sidewalk chalk drawing, birthday hat making, and a fun scavenger hunt that will take families through the museum in search of interesting and curious objects in the collection. Music will be provided by two local groups: Back Porch Jazz, and the saxophone quartet Dead Creek Reeds.  A variety of culinary treats will be available for sale during the event from The Poutine Cart, lu•lu ice cream, Pratt's Store, and a lemonade stand. The Sheldon Museum is located at One Park Street in downtown Middlebury across from the Ilsley Library.
Gov. Phil Scott announced last week he had appointed 70 Vermonters to various state boards and commissions, effective June 1. Among them was Douglas Sutton of Vergennes, appointed to the governor's Veterans Advisory Council. Boards and commissions serve an important role in state government, giving Vermonters opportunities to serve their state and communities. The Governor's Office is currently soliciting applications to fill vacancies and upcoming term expirations. Anyone interested in serving on a board or commission should visit the Governor's website at tinyurl.com/b965c5rx to apply.
More News
Blasting ledge could begin on Monday in Vergennes as work on the $25 million Vergennes Gra … (read more)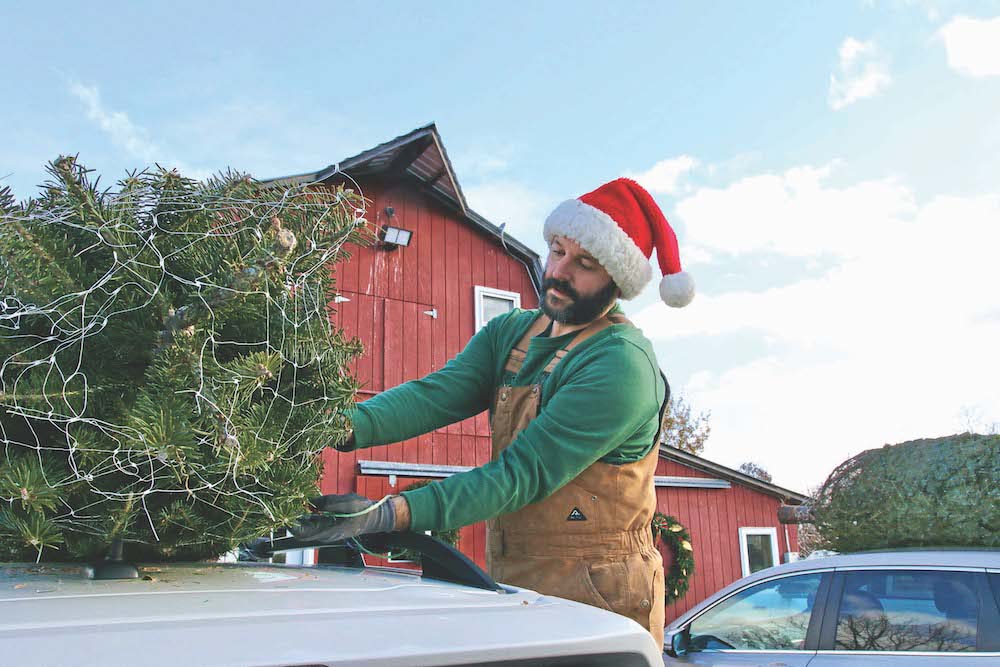 With the holiday season underway, county Christmas tree farms have begun welcoming visitor … (read more)
As the Middlebury Snowbowl prepares for opening day this Saturday, Dec. 9, loyal skiers an … (read more)