By the way for July 29
The Red Cross will be holding a blood drive in the New Haven Town Hall cafeteria on Friday, July 30, from 10 a.m. to 2:30 p.m. For an appointment, visit redcrossblood.org and enter: NEWHAVENSUMMER or call 1-800-RED-CROSS. All donors will receive a $10 Amazon Gift Card and have a chance to win a gas card for a year (a $5,000 value).
Gov. Phil Scott declared July 28 "Hobbes Remembrance Day" across Vermont, in honor of long-time WVTK-radio canine radio host Hobbes, who died July 28, 2020, at the age of 13. After being rescued from a terrible domestic violence situation in 2009, the dachshund was adopted by the Zeman family and nursed back to health. Hobbes joined Bruce Zeman on the air at WVTK in Middlebury. Along with Bruce, Hobbes visited hundreds of schools across the country, promoting anti-bullying efforts, while teaching empathy and kindness. His book "Hobbes Goes Home" was recognized by former President Barack Obama, after the 44th president sent a letter to the Zemans acknowledging how important their work was. Hobbes received significant accolades in Vermont as well, being recognized by the Vermont Legislature twice (2010 and 2014), for his work on behalf of kids and animals, becoming the only canine in state history allowed on the floor of the statehouse to receive those awards.
Addison County teens Bojan Harris, Joy Holzhammer, Phinn Holzhammer and Megan Mentzer are among 16 cast members in an original musical called "Listen Up" that will tour statewide throughout August. The "Listen Up Project" began its creative process in the winter of 2019. Throughout that year, directing producer Bess O'Brien and her team fanned Vermont to talk to more than 800 teens about issues important to them. O'Brien then assembled a production team and engaged with teen writers and songwriters to produce a script based on true stories from young people living throughout the state. Auditions were scheduled in March of 2020 with a goal of touring the state that fall, but the COVID-19 pandemic had other plans. In the meantime, the Listen Up team has kept busy producing a music video featuring one of the songs in the show, "My Person," while hosting a multimedia project called "Black Voices of Vermont." The cast is rehearsing together throughout July at Lyndon Institute, and will tour the state in August. For more information and to view the tour dates and locations, visit listenupvt.org.
Are you an amateur maker, baker, artist, photographer or gardener? Did you spend the last 18 months honing your knitting or your cookie making, and did you finally have time to plant the flowers or vegetables you've always loved? The Home and Garden Departments in the Frances Monroe Building at the Addison County Fair and Field Days would love for you to share your passions with the larger community. They're offering friendly competitions in the following departments: Handicrafts, Foods, Art and Photography, Flower Show, and Garden Products. All amateur creators and growers are invited to enter, with the possibility of winning prizes. There are also competitions for commercial flower growers, plant nurseries, and commercial gardeners. Information is available online at addisoncountyfielddays.com. For more information, contact any of the superintendents, or call Megan Sutton at 545-2475. See you at the Fair, Aug. 10-14.
Plant some spirit in your yard in the form of "Tiger Pride" yard signs that will serve as a fundraiser for an incoming Middlebury Union Middle School student who is recovering from a recent accident. The cost per sign is $10. All orders are due by Aug. 9. Signs will be delivered to the middle school for pick up during the last week of August. Yard signs can be directly ordered using this website: tinyurl.com/2fwjaayh.
The Vermont Fish and Wildlife Department is offering two new Teen Conservation Weekends to be held at the Edward F. Kehoe Conservation Camp in Castleton. Each weekend is limited to 25 participants, ages 15-17. Girls can attend on Aug. 14 and 15, while boys will be there Aug. 21 and 22. Arrival time is 8 a.m. on Saturday morning with departure time 4 p.m. on Sunday. All participants are required to complete their Hunter and Bowhunter certificates ahead of time to allow for more hands-on fun throughout the weekend. Teens will also be expected to only bring gear they can carry themselves while backpacking. The cost for the weekend is $100, which includes all meals. Sponsorships are available on a limited basis. To register for the weekend, email a completed application found at tinyurl.com/37hfmdxh, to [email protected]. Any questions can be directed to Hannah Phelps at 802-249-3199.
Cyanobacteria alerts were released recently for the following locations in Addison County: Long Point, North Harbor, Button Bay and Kingsland Bay in Ferrisburgh; and Arnold Bay and White Bay in Panton. Some types of cyanobacteria can release toxins or poisons (called cyanotoxins) into the water, especially when they die and break down. They can persist for hours and days following, even in clear water. Areas with a history of past outbreaks are likely to see repeated future outbreaks. People, particularly children and those with respiratory issues, and pets should stay away from cyanobacteria blooms. Be aware of changing conditions and keep out of the water if you think cyanobacteria might be present.
More News
Blasting ledge could begin on Monday in Vergennes as work on the $25 million Vergennes Gra … (read more)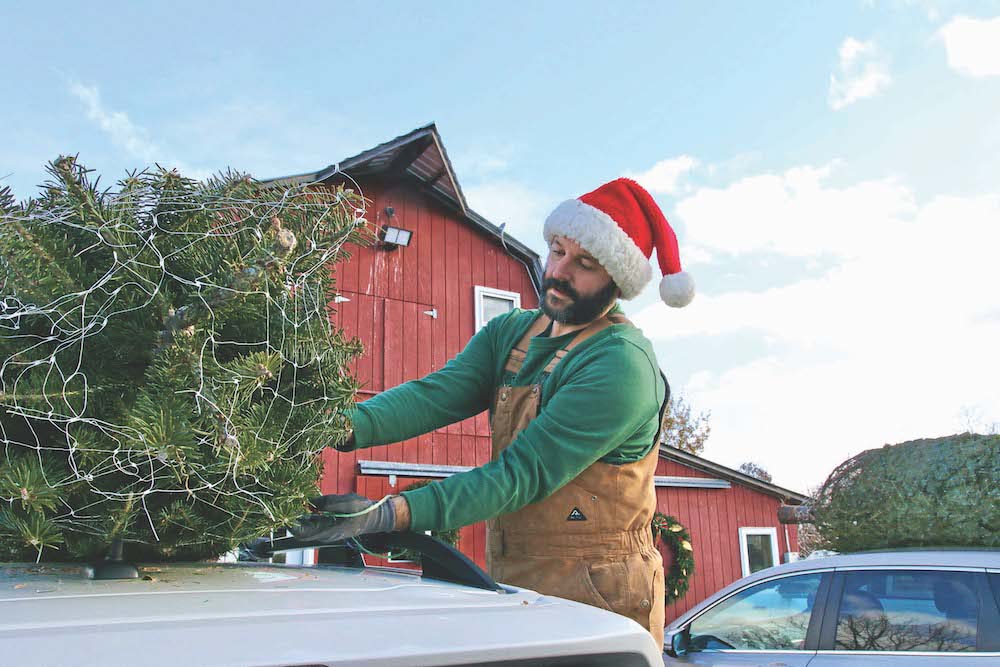 With the holiday season underway, county Christmas tree farms have begun welcoming visitor … (read more)
As the Middlebury Snowbowl prepares for opening day this Saturday, Dec. 9, loyal skiers an … (read more)