By the way for Jun. 24
While the state of Vermont is lifting many local COVID-19 restrictions, the Vermont Agency of Transportation reminds passengers that federal mask requirements remain in place until Sept. 13 on buses, trains and commercial airline flights. If you are boarding public transit — mask up!
Many things are opening up now that Gov. Scott's social distancing orders have been rescinded. The latest we've heard about is the St. Peter's Resale Closet in Vergennes, which has been refreshed after a long pandemic closure. Located in St. Peter's Catholic Church at 85 South Maple St. in Vergennes, the shop offers clothing, housewares, jewelry, books, puzzles and more. Volunteers staff it on Tuesdays, Thursdays and Saturdays, 10 a.m.-3 p.m.
The Vergennes Parks & Recreation Committee is sponsoring a free concert on Saturday from 6-8 p.m. to benefit the planned covered pavilion at the city's recreation park off East Street. The concert will be held at the site of the proposed pavilion, on and near the city tennis and basketball courts, next to the skate park. Donations will be accepted. Music will be provided by local volunteers Steve Sawyer, Bob Levinson, Andy Smith, Joel Palmer, Darren Donovan, Holly Mugford and more, and food available for purchase will include wood-fired pizza, popcorn, lu•lu Ice Cream, and soft drinks. The committee is nearing its goal for the first phase of the pavilion.
If you are driving into Middlebury from some southern locales this weekend you'll want to know that South Main Street (a.k.a. Route 30) will be closed on Friday evening until 6 a.m. Saturday. Town officials said they are closing the street so that Middlebury College can replace three sewer services to its properties at 104, 106 and 118 South Main. Three crews will work concurrently on these connections overnight. Flaggers will be onsite to assist traffic with the detour.
More News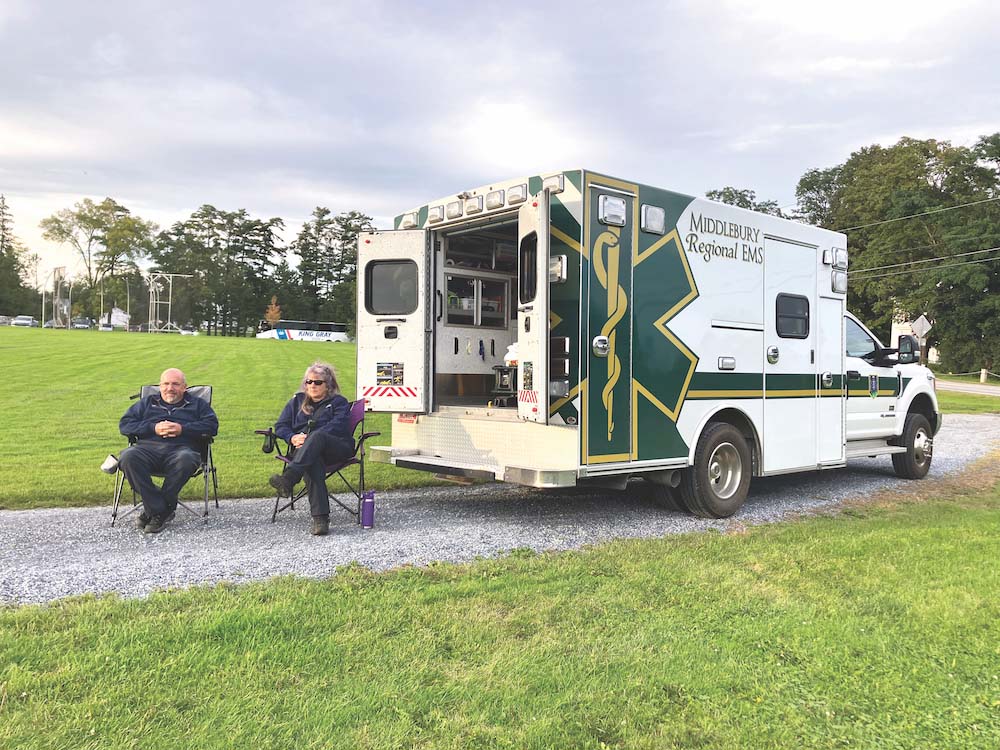 Middlebury Regional Emergency Medical Services wants to eliminate its annual Town Meeting … (read more)
Middlebury police are investigating the death of a Middlebury College junior and say the p … (read more)
Vergennes resident Margaret Clifford offers nearly a century of recollections, from losing … (read more)