Lacrosse teams bow out of playoffs
ADDISON COUNTY — The cooperative Mount Abraham-Vergennes boys' lacrosse team saw its championship hopes dashed in a Monday semifinal, while the VUHS-Mount Abe girls were ready to continue their repeat title quest in a Wednesday semifinal. Click here to see the results of that game.
But the Middlebury boys' and girls' teams saw their seasons end in quarterfinals late last week.
EAGLE BOYS
The Mount Abe-VUHS boys won their quarterfinal, defeating visiting OV for the third time this spring, this time by 11-6 in a June 2 D-III matchup. It was the Eagles' fourth straight win and their first playoff victory in five years.
Iain Olsen and Henry Anderson led the 6-8 Eagles with three goals apiece, and defender Carmelo Miceli scored a pair. Billy Lyons, Giles Heilman and Andrew Nolan chipped in a goal apiece, and goalie Aidan Danyow made eight saves.
Midfielder David Williams (four goals) and goalie Danny O'Brien (16 saves) had strong efforts for the young, rebuilding Otter squad, which finished at 1-11.
On Monday, host No. 1 Green Mt. Valley (6-2) edged the Eagles, 10-9, in a back-and-forth semifinal.
GMVS led by 6-3 in the second quarter, before the Eagles took charge for a long stretch of the game. Mount Abe/VUHS scored three goals to tie the game at 6-6 at the half, and led by 9-7 in the fourth quarter.
But then the Gumbies closed the game on a 3-0 run that Luke Keating capped with the game-winner with three minutes to go. Keating, Seb Segre, Luke Keating and Ian Geikie each scored twice to pace GMVS, and goalie Ryan Turnbull stopped 14 shots.
For the Eagles, senior Griff Paradee scored four times, Olsen had three, and Miceli and senior defender Quincy Cook added one apiece. Danyow again stopped more than half the shots he saw, making 11 saves.
COMMODORE GIRLS
The Commodore girls' lacrosse team, seeded second in Division II, advanced easily in its Friday home quarterfinal, 13-2 over visiting Woodstock.
The Commodores improved to 13-2 and were set to host Green Mt. Valley (9-2) in a Wednesday semifinal at 4:30 p.m. — see story at addisonindependent.com. The Gumbies defeated the Commodores in Waitsfield late in the season, 9-5. 
Against the 5-8 Wasps on Friday, VUHS-Mount Abe allowed only three shots on goal, one of which freshman goalie Carley Cook, filling in for injured senior Ashley Tierney, stopped. The Commodores led at the half, 4-1, and then pulled away in the second half despite a dozen total saves from Wasp goalie Audrey Emery.
Offensively, Ryley Olsen led the way for VUHS-Mount Abe with five goals, and Remi Shepard and Hannah Kelly each scored twice. Cassandra Guillemette, Halle Huizenga, Sydney Weber and Marley Keith added a goal apiece, and Txuxa Doherty-Konczal chipped in two assists.
TIGER BOYS
In D-I boys' action, visiting Essex (10-4) ended the Tiger boys' season by edging them in a Friday quarterfinal, 8-6. The young Tiger team ended at 10-5, with three of their losses coming to Essex, one in overtime, and the other two to top seed Champlain Valley, one in overtime.
Their wins included one at No. 2 Woodstock and two over No. 6 seed South Burlington, and several came after the midseason loss to injury of leading scorer Bode Rubright, one of three seniors on the team along with goalie Jack Rizzo and middie Mason Kaufmann.
On Friday, Essex got three goals from Chris Davis, two apiece from Ben Serrantonio and Carter Frankenhoff, and eight saves from Ben Russell.
The Tigers countered with three goals from Toby Draper, a goal and two assists from Owen Lawton, a goal from Zach Jette, and 10 saves from Rizzo.
TIGER GIRLS
In D-I girls' lacrosse, No. 8 MUHS won its home play-in match on June 2 vs. No. 9 Rice, 6-2, as goalie Lydia Deppman came up big with 13 saves and Alanna Trudeau scored three times. Sophie Larocque, Kenene Otis and Ella Tucker added a goal apiece as the Tigers improved to 4-9 heading into Saturday's match with undefeated No. 1 Burr & Burton.
On Saturday, Burr & Burton ended the Tiger girls' season with a 12-5 victory. Bulldogs Tatum Sands and Emma Hall scored three goals apiece, and BBA goalie Lola Herzog made 11 saves. Hana Doria (three goals) and Larocque (two) supplied the Tiger offense.
More News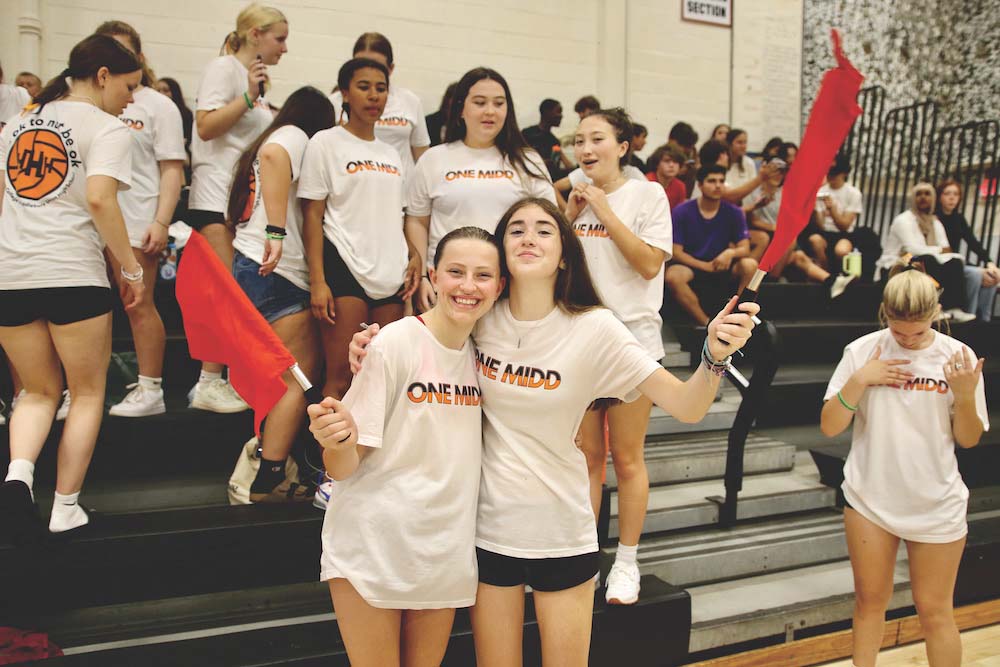 Considering the Middlebury Union High School volleyball team's decidedly successful record … (read more)
In a hard-fought girls' soccer match on this past Saturday, Middlebury outlasted Vergennes … (read more)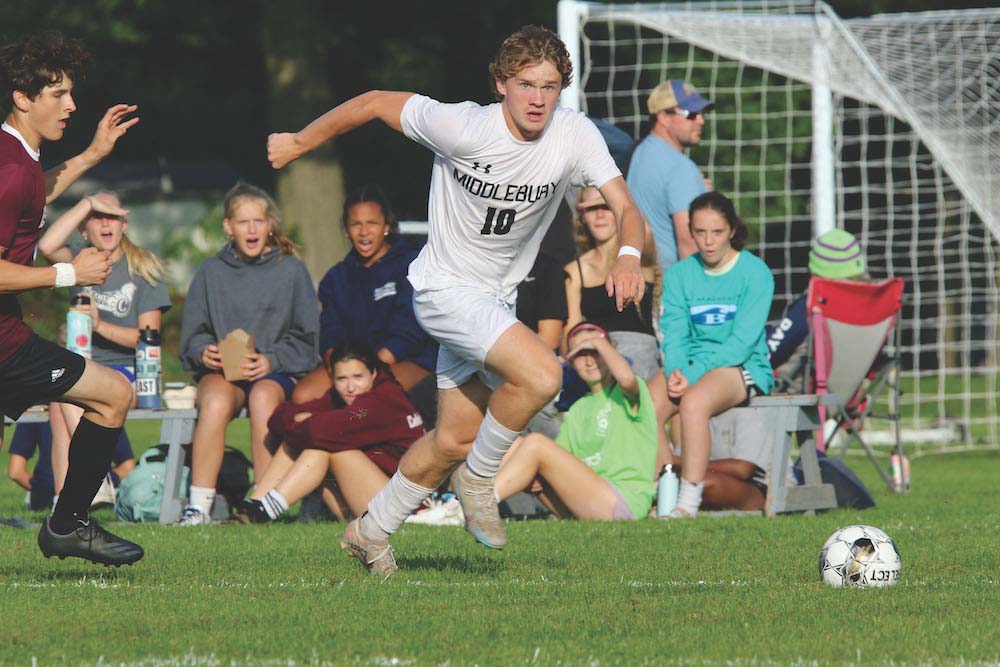 The Middlebury Union High School boys' soccer team survived a scoreless first half in whic … (read more)