Baseball teams fall in postseason play
ADDISON COUNTY — The local high school baseball season came to an end on Tuesday, when No. 6 Vergennes came up short in a Division III semifinal.
The Mount Abraham and Otter Valley nines each lost late last week in D-II road quarterfinals after winning first-round home games.
COMMODORES
On June 4 the No. 6 Commodores stunned No. 3 Montpelier with a 10-run top of the eighth to prevail, 14-4, in their D-III quarterfinal and improve to 8-9. They had earlier in the week breezed in their first-round road game.
Jarret Muzzy went four-for-four with a homer and double, driving in three runs and scoring three times, to lead the VUHS attack in the quarterfinal. Tucker Stearns (double, triple, RBI, two runs), Parker Kayhart (three RBIs) and Elijah Duprey (single, two RBIs, two runs) were also major contributors for the Commodores vs. the 11-6-1 Solons.
On Tuesday host No. 2 Peoples ousted the Commodores, 6-2, as winning pitcher Hayden Frazee tossed a complete-game six hitter, striking out five and allowing no earned runs. Ben Alekson doubled and tripled for 11-3-1 Peoples, and Landon Dubie added a pair of hits.
Muzzy allowed nine hits and four earned runs while striking out eight in six innings, and Stearns doubled as the Commodore wrapped up at 8-10.
EAGLES
On Saturday the No. 7 Eagles gave No. 2 seed Spaulding (15-2) a battle in their quarterfinal, but fell, 6-4. Ryan Whitcomb went 4.1 innings and took the pitching loss, while Zeke Savage (three hits, two RBIs) and Neil Guy (a hit and two RBIs) combined to drive in all the Eagles' runs as they finished a successful season at 10-8.
OTTERS
Top-seeded host Hartford moved to 16-0 on Friday with a 6-0 victory over the No. 8 Otters, whose 8-9 record included their first-round playoff win. Fraser Pierpont pitched creditably for OV, Ethan Blow singled twice, and Jordan Beayon doubled.
More News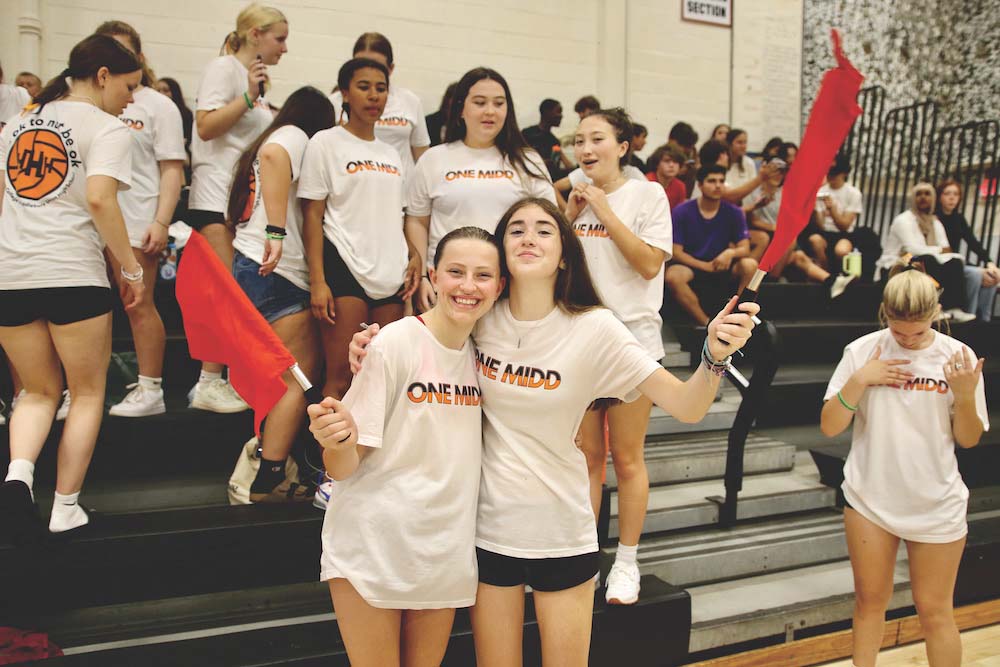 Considering the Middlebury Union High School volleyball team's decidedly successful record … (read more)
In a hard-fought girls' soccer match on this past Saturday, Middlebury outlasted Vergennes … (read more)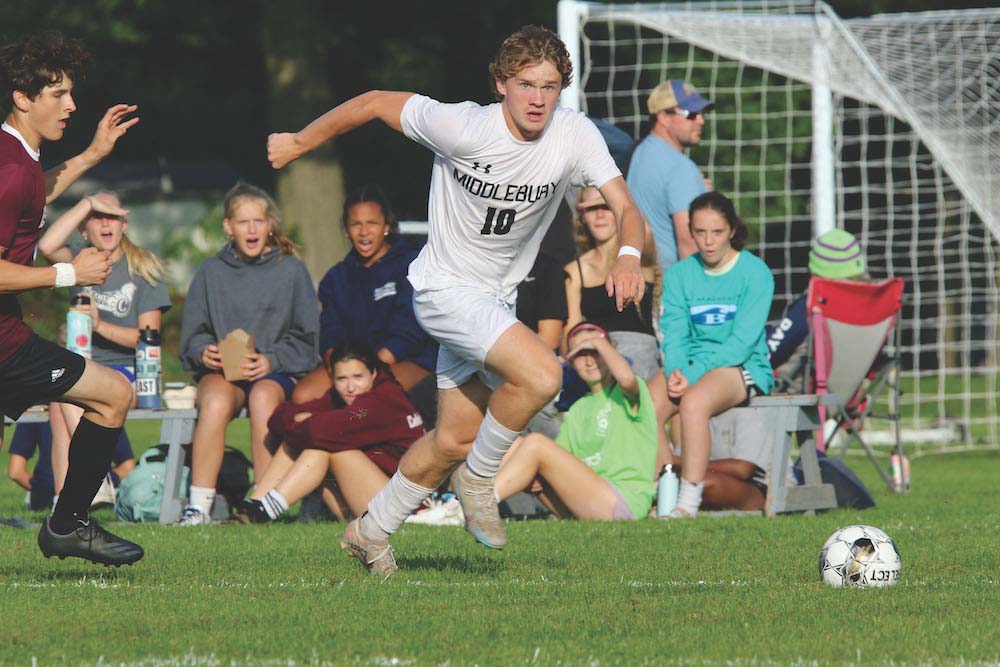 The Middlebury Union High School boys' soccer team survived a scoreless first half in whic … (read more)