By the way for Apr. 15
Hey, Bristol-area kids, looking for some outdoor fun during next week's school vacation? The Lawrence Memorial Library has organized an "All Around Town Treasure Hunt" throughout the vacation, from Saturday morning, April 17, to Sunday evening, April 25. Pick up a map at the Little Free Library in the Bristol Park (under the play structure), or at Lawrence Memorial Library anytime during school vacation. Have fun looking for book-inspired clues about town. Return the filled-out form by Sunday, April 25, at the library's book drop. Winners will be called the week after. Call the library at 453-2366 or e-mail Marita at [email protected], if you have any questions.
Around a year ago, Addison County reported its first positive cases of COVID-19, which challenged Porter Medical Center like never before. Just a couple months prior, Tom Thompson had taken the helm at PMC, and since then has led the effort to improve Porter. Thompson and Porter Chief Medical Officer Dr. Anna Benvenuto want to keep community members informed, but they need your help. They're interested in hearing about which topics you'd like our leaders to discuss in an upcoming video message that will be shared with the greater Addison County community. Your answers to this one-question survey will inform the content of the Porter leaders' message: tinyurl.com/jvfnkmhx. Porter officials will share the video when it's done.
The Bristol-area Five Town Partnership will sponsor a food drive on Friday, April 23, 2-6 p.m. and on Saturday, April 24, from 10 a.m. to 2 p.m., both outside of Shaw's Supermarket in Bristol. All items donated will be sent to the Bristol's Have a Heart Food Shelf and the Little Free Pantries in Starksboro, Monkton and New Haven. Look for the partnership's table outside of Shaw's. Email [email protected] with any questions.
And speaking of the Monkton food shelf, the 24/7 cupboard is back up and running. It's along the fence in the Monkton Friends Church parking area, close to the Little Free Library. Donations and pickups are both welcome anytime. Refrigerator items will be placed in a cooler on Sundays. When fresh produce is ready, a garden exchange will once again be offered on Sundays. The Little Free Pantry philosophy is to "Take what you need, leave what you can" and "Neighbors helping neighbors." If you have any questions or suggestions, call 453-3020.
One of the Ilsley Library's longtime staff members is retiring on April 24. Susan Gowen has played an integral part of Ilsley for more than 21 years, selecting fiction and movies, recruiting and looking after our student workers, organizing library programs, and supporting her colleagues in myriad ways. Many library patrons have come to know and appreciate Gowen for her skill at finding just the right book for them, time and time again. The library will host an outdoor receiving line (in its garden) on Saturday, April 24, at 3 p.m. in honor of Gowen, and the library community is invited to say goodbye as she begins her next adventure.
Just a reminder: Vermonters 30 and older can now make a COVID-19 vaccine appointment. This age group was given the green light on April 12. Going online to healthvermont.gov/MyVaccine is the fastest way to make an appointment, and there are enough slots at sites throughout the state for everyone who is eligible. Click on the "Make an appointment" button to use the Health Department registration system. If you prefer to make your COVID-19 vaccine appointment through a participating pharmacy, you can find links on the same page to Kinney Drugs, CVS and Walgreens. Anyone unable to make their appointment online, or who needs to speak with someone in a language other than English, can call 1-855-722-7878. Vaccination sites are available around the state, and people can choose a nearby location when making their appointment. Words of caution: Vermont on Tuesday paused its use of the Johnson & Johnson variety of vaccine due to concerns over extremely rare instances of blood clotting. But the state continues to dispense the Moderna and Pfizer varieties. And Vermonters age 16 and older can start making vaccine appointments this coming Monday, April 19.
Did you know black plastic shouldn't go in your blue bin? Or that Styrofoam is a brand name for expanded polystyrene that can't go in your blue bin? Brush up on the latest guidance and information with the Addison County Solid Waste Management District's 30-minute webinar on blue-bin and special recycling. Visit the ACSWMD's YouTube channel and watch it today: youtu.be/AINdm00_LwI. Also, the district has announced dates for its spring series on backyard composting — including best practices, how-to, Green Cones, and more. Find a date that works best for you at tinyurl.com/24bxdjv4.
More News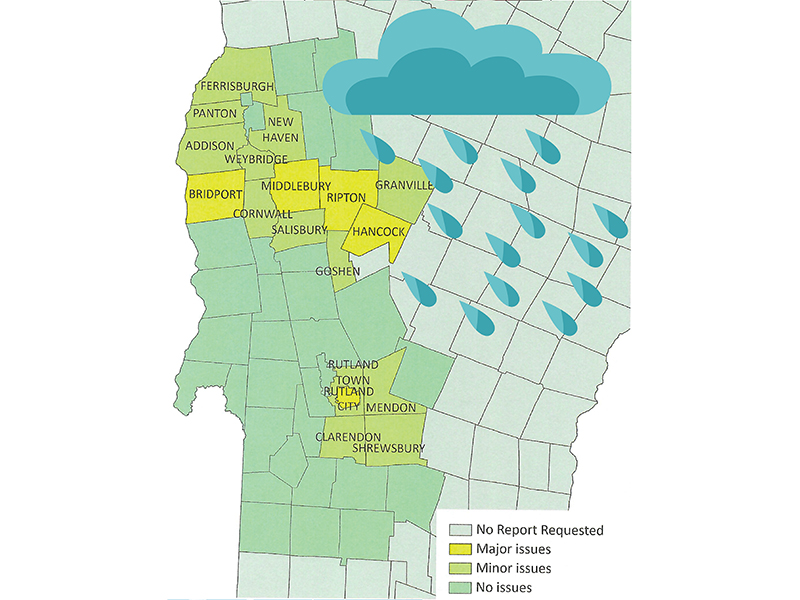 Local towns may get federal money to pay for more than a million dollars in cleanup and re … (read more)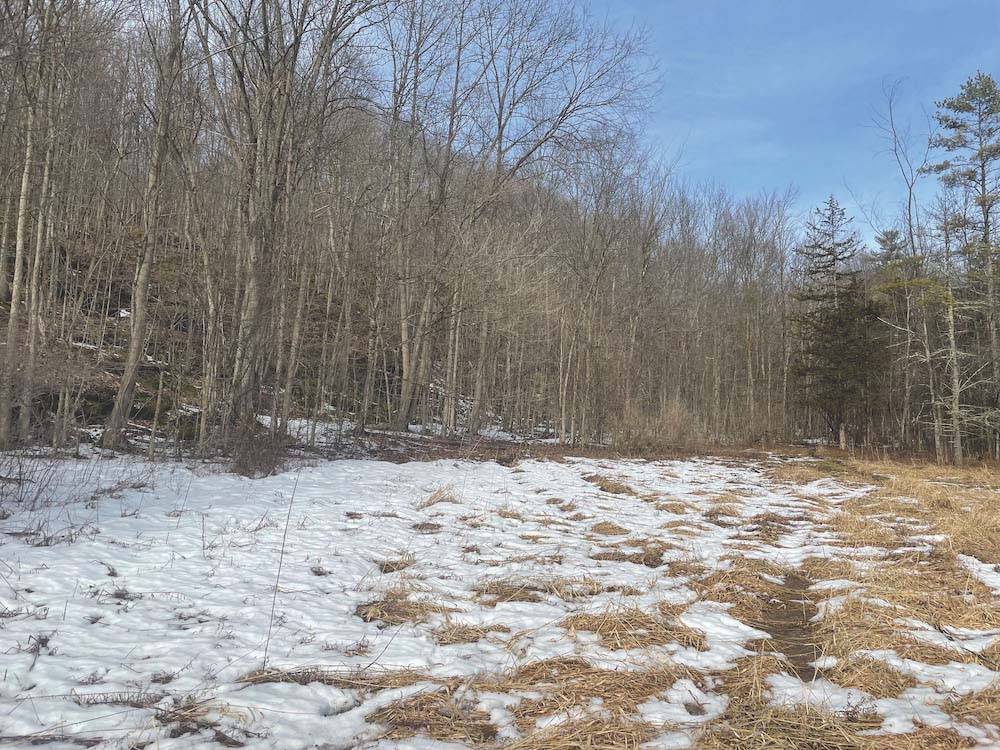 The Vermont Fish and Wildlife Department is putting $566,667 in grant money toward conserv … (read more)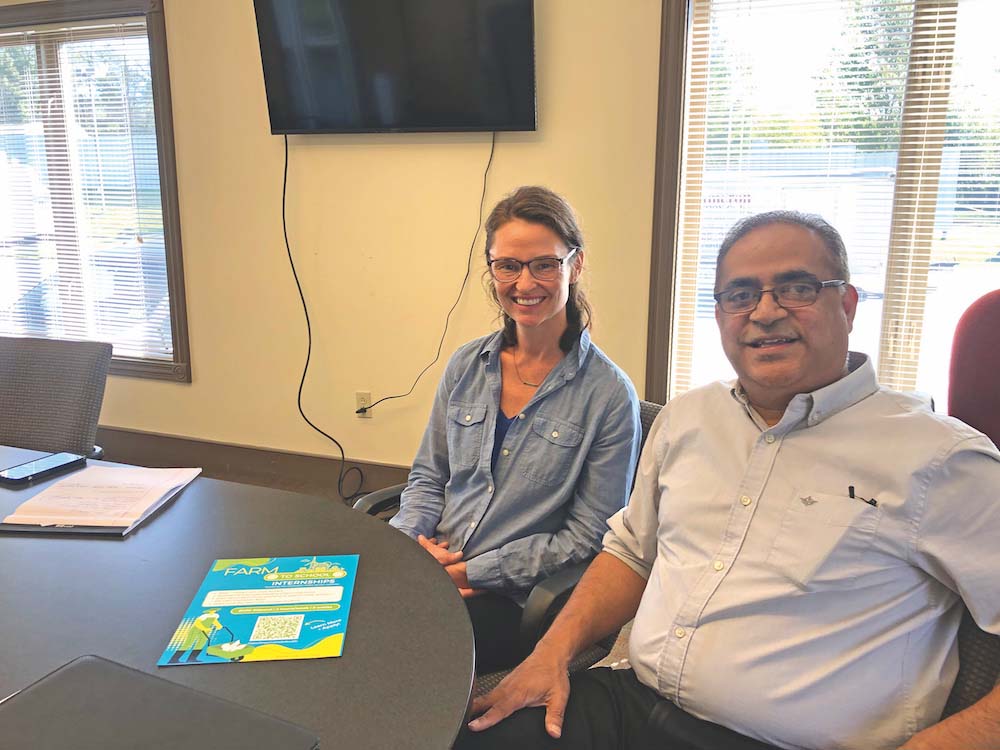 Like most things, the future of agriculture in Vermont lies in the hands of younger genera … (read more)