By the way for Mar. 18
The Addison County Community Health Needs Assessment is an important tool in helping shape health care priorities for you, your family and your neighbors. Please take 15 minutes to complete this online survey at  surveymonkey.com/r/86PSH65. The survey, open to individuals age 18 and older, will remain open until March 20. Local health care and human services organizations are looking forward to your input to make Addison County a healthier place to live and thrive. If you have any questions or would like to receive a paper copy of the survey, please contact Sylvie Choiniere at [email protected], or at 802-382-3406. Your participation in this survey is completely voluntary and anonymous.
The Sheldon Museum invites you to take a sweet mystery tour this Saturday, March 20, 10 a.m. – 4 p.m. and find pictures of museum founder Henry Sheldon at five Addison County sugarhouses. At each sugarhouse you'll look for a full-size image of Henry. Take a picture with him and share your photos with the Sheldon Museum. The tour will take you to Middlebury, Cornwall, Lincoln and Ferrisburgh. Each sugarhouse will welcome visitors following COVID-19 guidelines. Masks are required. Explore Addison County and learn a little about Vermont's liquid gold. Tour registration is $10 per household. Once you sign up, you'll receive an email with links to a map locating each sugarhouse and descriptions of each site, including the history and notes about their particular production. To register head online to henrysheldonmuseum.org.
The Starksboro Public Library is delighted to announce that public Wi-Fi is now available in South Starksboro. Thanks to the public-spirited donations of Green Mountain Access, a division of Waitsfield Champlain Valley Telecom, and one-time grant funding from the Vermont Community Foundation, the Library has placed an outdoor Wi-Fi antennae at the Jerusalem Schoolhouse/Community Center. Cell phone have no signal in the hills? Need to download a free audio book before you drive out of state to see those grandkids? GPS froze on your way up the mountain? Park outside the Schoolhouse and log on to the open Wi-Fi. No password required.
It's great to see the snow recede as warm weather coaxes flowers into bloom for the spring. It's a time to get outdoors and rediscover some of your favorite hiking spots. But a word of caution: Trails are particularly fragile during mud season, and they can be destroyed through frequent use. You've probably seen this warning from many trail groups, such as those representing the Long Trail, Watershed Center, the Moosalamoo National Recreation Area and Trail Around Middlebury. Please use caution or even avoid hiking when it's wet so as not to cause erosion or destroy the trails when they're soft. The one exception might be Bristol; it's well draining soils have the Bristol Trail Network well positioned to remain open through mud season.
It's an exciting time of year as migratory birds return to Vermont to nest and raise their young. Peregrine falcons have already returned to their nesting cliffs and can be seen throughout the state. To protect nesting peregrine falcons on the Green Mountain National Forest, Forest Service officials have once again closed access at two prominent cliff sites within the Middlebury/Rochester District Forest. Beginning March 15, the Rattlesnake Cliff Area (Salisbury) and the Mount Horrid Great Cliff Area (Brandon/Rochester) was closed until Aug. 1. The closure, which includes the trails and areas leading to and accessing these cliffs, is intended to prevent disturbance to critical falcon nesting habitat. Peregrine falcon populations suffered declines due to the use of DDT in the 1940s but have rebounded since their reintroduction in the 1980s. Across Vermont, 2020 was a successful year for peregrines; 48 nesting pairs produced 77 young that fledged from their cliff nests. More information about the closure areas is available on the Forest Service website, tinyurl.com/49p726j6.
Reminder: The state of Vermont requires that all dogs or wolf-dog hybrids six months or older be licensed each year with the pertinent town clerk by April 1. Many town offices remain closed due to the COVID-19 pandemic, but residents can renew their dog license by mail or by using the drop box that many communities keep at the entrance to their town offices. New tags will be mailed to you. Make a check out to the town in question. In Middlebury, the license fee is $14 for spayed or neutered dogs, and $18 for dogs that aren't "fixed." If you're registering a new dog, the clerk needs a current rabies certificate signed by the veterinarian, the owner's name, address and phone number. Also needed: The name of the dog, sex, age, breed, color and confirmation of spay/neuter.
The Northeast Organic Farming Association of Vermont (NOFA) has a pool of funds to distribute directly to farmers to enhance projects that will improve long-term resilience on their farms. NOFA's considered a farm to be resilient if it's well positioned to "promote organic practices to build an economically viable, ecologically sound and socially just Vermont agricultural system that benefits all living things." As part of the process, applicants will be asked to share how they define resilience on their farms and explain how funds will be used to support and improve that resilience. Grants are limited to $2,500 per farm and will be awarded based on a competitive review process. Grant applications close at 4 p.m. on Wednesday, March 31. For more information and to apply, log on to nofavt.org/resilience-grants. Contact Bill Cavanaugh with any questions at [email protected] or (802) 434-7154.
More News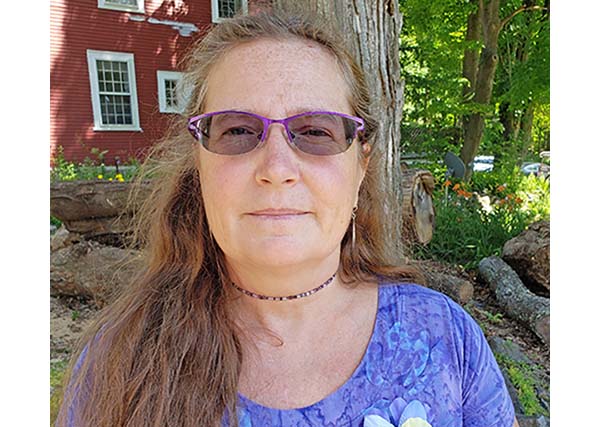 Learn about the disease in a documentary film by a local woman who knows first hand. Plus … (read more)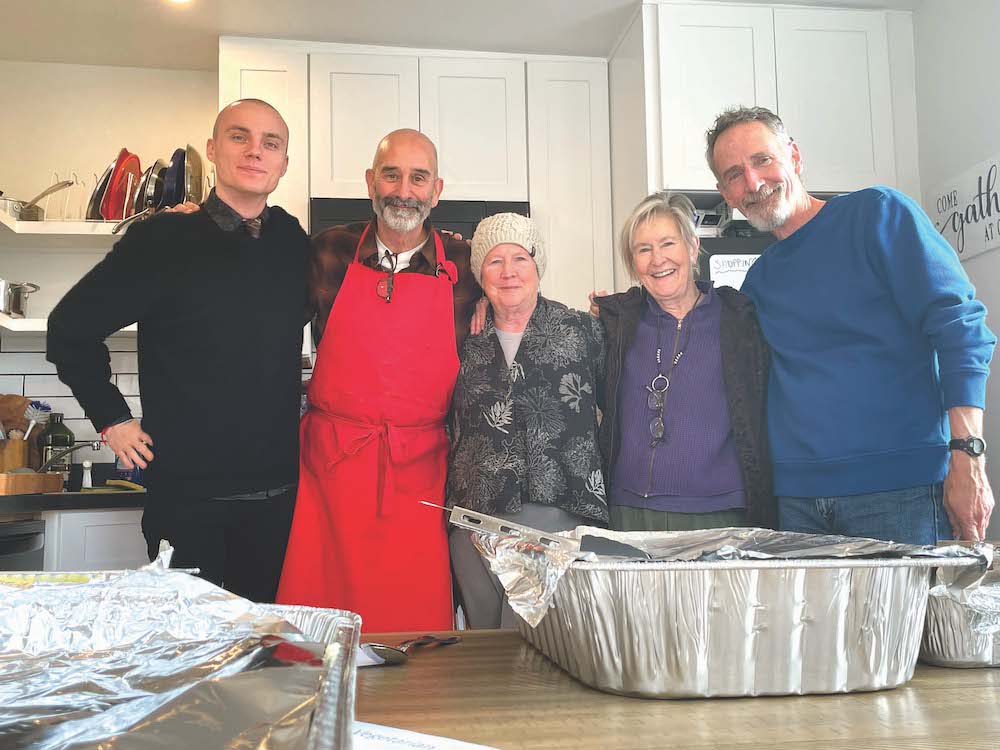 This past Thanksgiving, Nov. 23, saw almost 60 people converge upon the 1,400-square-foot … (read more)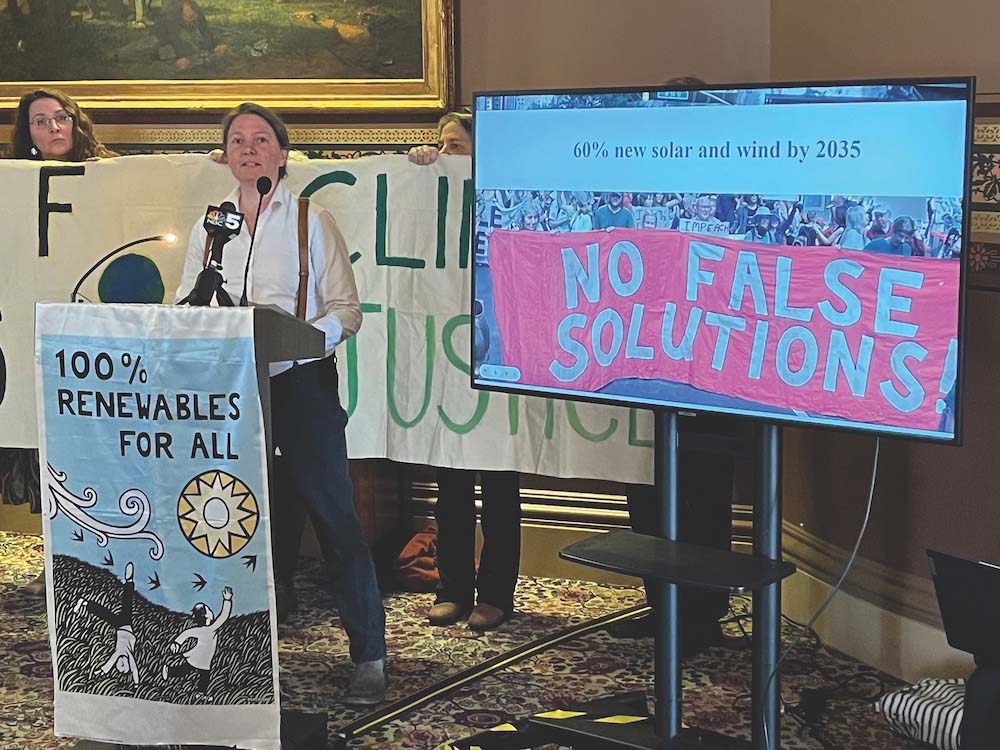 Two state lawmakers are urging Addison County folks not to ease up on efforts to battle cl … (read more)