By the way for Dec. 10
What's happening with the community tree-lighting ceremony in Salisbury this year? The annual event has long been a popular draw for local residents as well as visitors, but coronavirus is changing a lot of holiday traditions this year. Well, organizers in Salisbury said that folks at VELCO, who hang the lights on the tree off Maple Street each year, said it was more important than ever to share some light. And local organizers said they will hold a quiet lighting of the tree Thursday evening and hopefully host a drive-by ceremony on Saturday. Details are still being worked out. Check addisonindependent.com for updates in the coming days.
John Graham Housing & Services is planning a "Keep the Fire Burning" fundraiser. Organizers will symbolically keep a fire burning on the banks of Otter Creek in Middlebury throughout the night of Dec. 19. You can participate in a socially distant way by lighting a candle at home and making a donation online or by mail: johngrahamshelter.org, or John Graham Housing & Services, 69 Main St., Vergennes, VT 05491. Vermont Coffee Company has made a generous commitment to match donations dollar-for-dollar for the final $25,000 of the campaign. Vermont Coffee Company founder and CEO Paul Ralston said, "It's time to dig deep and help our hungry and homeless neighbors… We need to feed and house Vermonters now."
Area school districts are taking steps to ensure local students won't go hungry during the upcoming holiday break. For example, the Addison Central School District is offering free meal kits for kids 18 and younger. Each meal kit contains food for multiple meals for multiple days for one child. They contain meals with proteins, grains, vegetables, fruit and milk. Sign up at tinyurl.com/yxk87tss, through Sunday, Dec. 13, for curbside pickup on Tuesday, Dec. 22, at ACSD elementary schools during dismissal, or at Middlebury Union High School, from 4-6 p.m. Contact Laura La Vacca for more information at [email protected].
The Addison County Parent-Child Center turns 40 this year and boosters want to mark the occasion. The center's usual "Spring Peepers" event had to be postponed this year due to COVID-19. Instead, the Middlebury-based nonprofit is hosting an online auction through Dec. 13, and officials are hoping people will show their appreciation for the parent-child center by buying a lot of merchandise. Find an array of items to suit every pocket, including original gifts and unique experiences to share with loved ones over the holiday season. Take a look at some of the wonderful local auction offerings at tinyurl.com/yxb2hxus. New items will be added daily, so keep checking.
What does Middlebury mean to you and how do you feel about our community? Submit an image that represents that feeling, and you could win accolades through the Ilsley Public Library's new photo art challenge. Winners will have their work printed and mounted by the Ilsley for an exhibit in the library lobby next March. Judges will choose two adult and two youth (18 and under) winners for each challenge. The rules are simple: One entry per person per session, amateurs only, and original work. Submission deadline is Dec. 17. Guest judges are Trent Campbell, former Addison Independent photographer; Jason Duquette-Hoffman, amateur photographer; and Cyndi Palmer, family portrait photographer. Manipulated images are acceptable in this challenge. For more information or to submit an entry, contact Renee Ursitti at [email protected].
Gov. Phil Scott is encouraging families and businesses to join "Vermont Lights the Way," an effort to brighten communities and neighborhoods around the state by decorating homes, businesses, trees or other creative ideas to help celebrate the holidays during the COVID-19 pandemic. With this in mind, the Starksboro Fire Department Auxiliary will be decorating town buildings with holiday lights. The auxiliary also has extra lights for families that might need help with this. Please email [email protected] or pegcas[email protected] if you'd like to help out with this effort.
The East Middlebury Fire District No. 1 will be delivering letters to Santa this year. If you have a child in your household who would like to write a note and receive a hand-written response from Santa, send in the name and they'll get it to the North Pole. Welcoming notes will be sent from all children, regardless of whether they celebrate Christmas or live in East Middlebury. So warm up that cocoa and sharpen those pencils. Send to: Letter to Santa, c/o East Middlebury FD#1, P.O. Box 306, East Middlebury, VT 05740. For parents who prefer to have a hand in the writing process, USPS also has a letters to Santa program with details located here: USPS Operation Santa – about.USPS.com
The Bristol Masons have a great selection of Christmas trees for sale at 38 West St. A percentage of the proceeds will be donated to the Bristol Boy Scouts, as COVID-19 precludes them from selling trees this year. Dec. 24 is the last day open. $40 per tree, cash preferred.
There are many ways you can support Homeward Bound, Addison County's Humane Society, and give meaningful gifts to the special people in your life this holiday season. For example, a minimum donation of $10 to Homeward Bound gets you a festive certificate tucked inside a pretty red envelope, which you can personalize. Also available: dining cards offering deals at 26 participating restaurants and food vendors. Visit homewardboundanimals.org to view all of the participants and their respective offers. The card can be used once at each establishment throughout the year. Holidays are excluded. The best part — 100% of the proceeds go toward providing food and medical care to animals in need at Homeward Bound. Good Samaritans can also help out by becoming "Guardian Angels" help to cover the cost of caring for an animal for a specific period of time. You can to sponsor a dog, cat or rabbit/small animal. A Guardian Angel placard with a personalized message will be displayed in the shelter for the chosen time period. The sponsorship can be one month ($30), three months ($90), six months ($150), or a year ($200). Guardian Angels make a great gift for those who care deeply for animals.
More News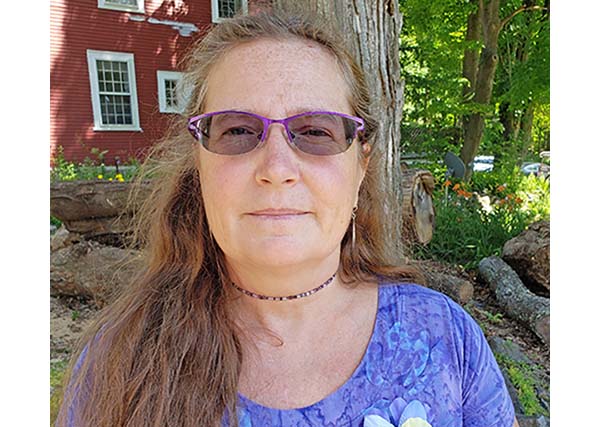 Learn about the disease in a documentary film by a local woman who knows first hand. Plus … (read more)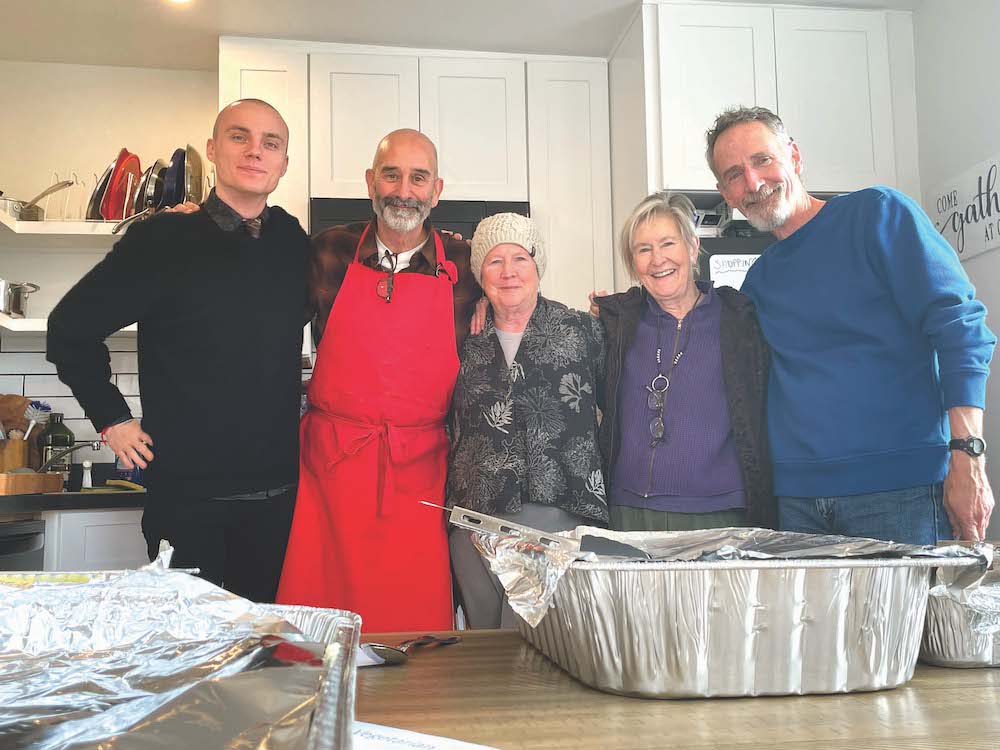 This past Thanksgiving, Nov. 23, saw almost 60 people converge upon the 1,400-square-foot … (read more)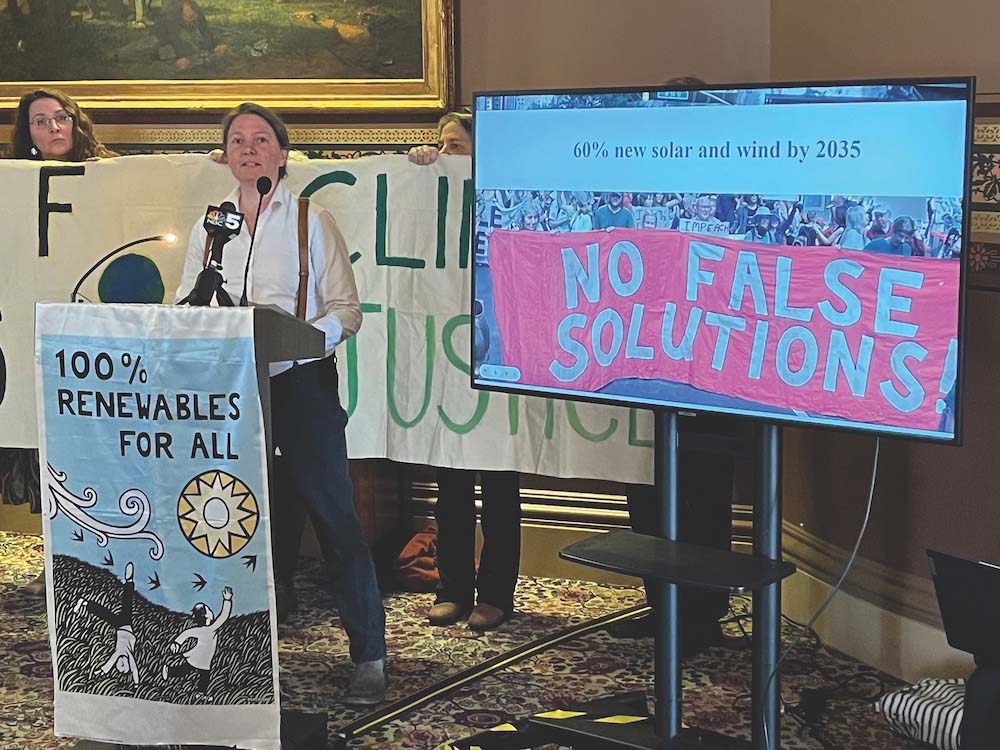 Two state lawmakers are urging Addison County folks not to ease up on efforts to battle cl … (read more)