By the way for Dec. 3
"Bundle Up Makers Market," with 10 local Vermont artists selling their handmade creations in a safe, socially-distanced manner, is coming to Merchants Row, Middlebury on Thursday, Dec. 3, from 3-7 pm. It features pottery, jewelry, letterpress, wooden toys, glass, textiles and more. The market is the brainchild of Bundle, Middlebury. Accompanying the market will be a show by Cirque De Fuego demonstrations, which is hosted by Town Hall Theater, plus a Holiday Tree lighting and illuminated Otter Creek Falls sponsored by the Better Middlebury Partnership.
Are you one of an increasing number of Vermonters receiving food assistance right now? If so, there's a Vermont Support Line to call in order to vent, to process, or to connect during times of loneliness or stress. It's also a resource that can prevent a challenging situation from escalating into an emergency. Operators are peers who provide confidential support and connection via phone and text 24/7. Use of the line has increased drastically this year, and organizers know there's still an unmet need out there. Call the Vermont Support Line at 833-VT-TALKS. For more information, log on to pathwaysvermont.org.
The Sheldon Museum announces its annual Miniature Christmas Tree Raffle. This year's raffle is online and features nine one-of-a-kind, 24-inch, miniature Christmas trees decorated and donated by talented local artists. The raffle will support the museum's children's education programs. Tickets are available through Sunday, Dec. 20, and the drawing will take place on Monday, Dec. 21. The tickets are $5 for one and $20 for 5, and can be purchased on the Sheldon's website, henrysheldonmuseum.org, where images and videos of each tree may be viewed. 
There are just a couple weeks left to apply for a State of Vermont grant program to get free help paying past-due electricity, telephone, water and natural gas balances tied to the COVID-19 pandemic. The application deadline was just extended to Dec. 15. If the money runs out before then, the grant program will close even sooner — so apply now. The Vermont Department of Public Service runs the program, and it's for both business and residential customers. You can learn the details to see if you qualify for the Vermont COVID-19 Arrearage Assistance Program at publicservice.vermont.gov or by calling 1-800-622-4496.
Starksboro's Little Free Pantry is now available at the First Baptist Church. This project is sponsored by the Starksboro Food Shelf, New Community Project, and RiseVT. The Little Free Pantry is another resource available to the community to provide food for those in need. The Little Free Pantry motto is "Take what you need and leave what you can." Other neighboring towns with Little Free Pantries include Huntington, Hinesburg, Lincoln and Monkton. For more information about the pantry please contact Pete at New Community Project at (802) 434-2333 or [email protected].
With COVID-19 cases on the rise this winter, Addison County Solid Waste Management District asks community members and businesses to consolidate their waste and minimize visits to the district transfer station off Route 7 in Middlebury. By coming less often you can help reduce the risk of transmitting COVID-19 to ACSWMD staff, while limiting potential exposure to yourself and other customers. Store your spent batteries in a cool, dry place away from direct sunlight and heat before bringing a batch into the transfer station. Common household hazardous waste products are safe to store in one's home, garage or basement, as long as they aren't leaking. Make sure to check transfer station hours before you visit. Check out AddisonCountyRecycles.org to familiarize yourself with ACSWMD's recycling programs, along with what is accepted for disposal. When you do visit the transfer station, wear a mask when you interact with the scale house operator and when within six feet of another person. Any questions? Email [email protected] or call 388-2333.
More News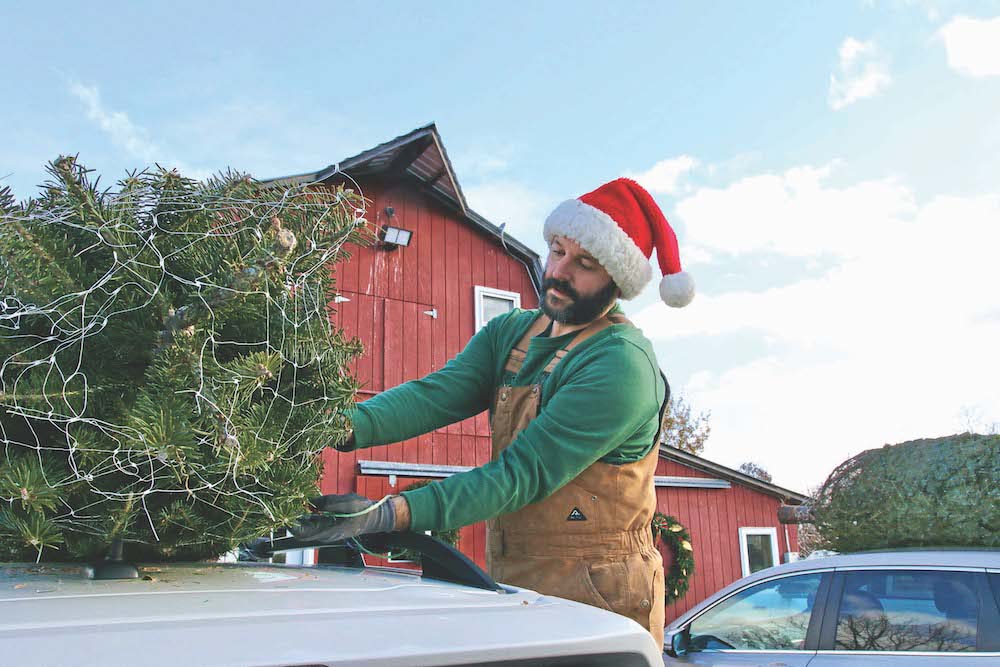 With the holiday season underway, county Christmas tree farms have begun welcoming visitor … (read more)
As the Middlebury Snowbowl prepares for opening day this Saturday, Dec. 9, loyal skiers an … (read more)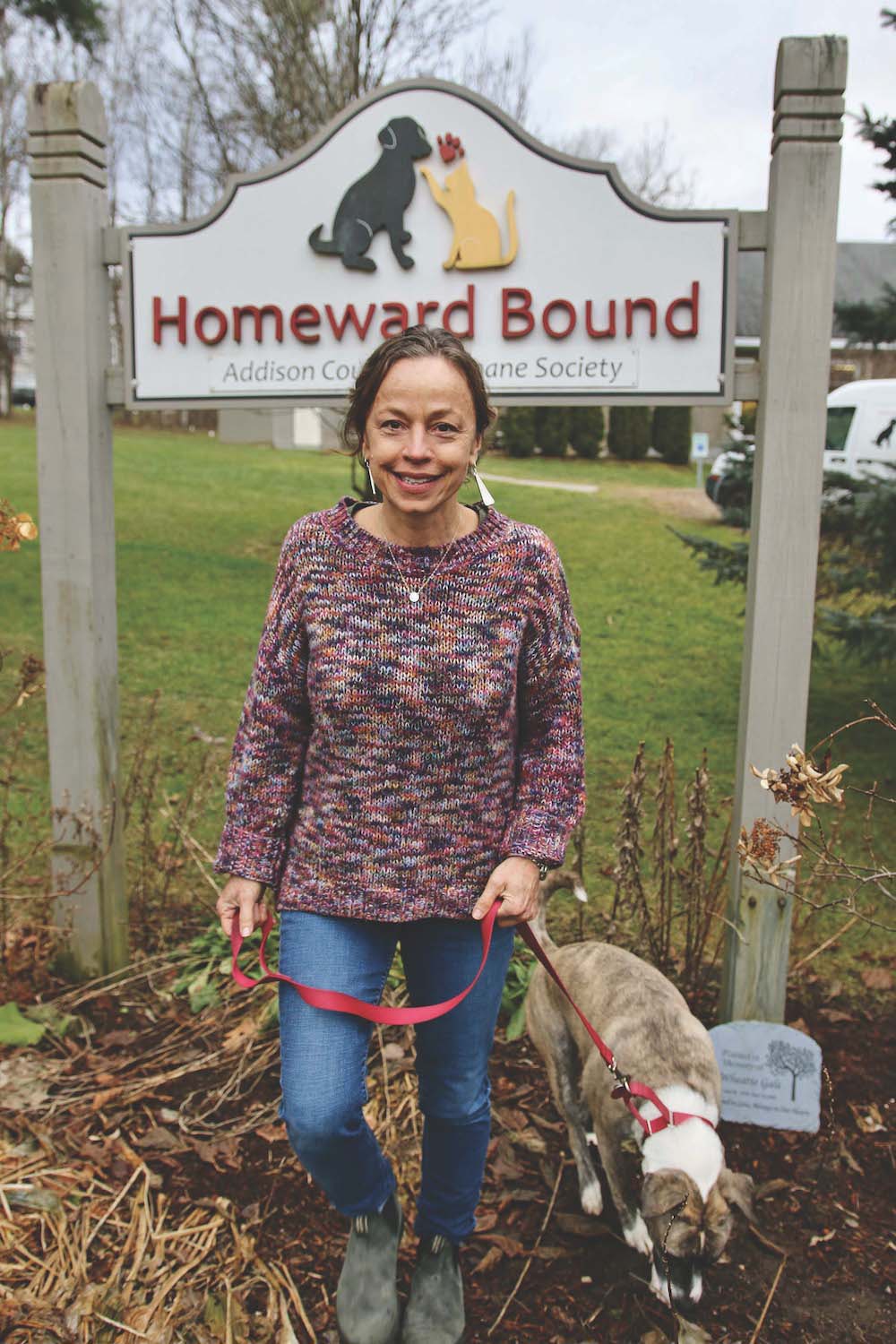 Homeward Bound Executive Director Jessica Danyow has truly been a dog's best friend during … (read more)