2nd Middlebury College student tests positive for COVID-19
MIDDLEBURY — A second Middlebury College student has tested positive for COVID-19.
This was the student's second COVID-19 test. The first had been negative.
"The student who tested positive was already in quarantine after learning of an exposure at home, and is now in isolation," said Middlebury College Director of Health Services Mark Peluso in an announcement on the college website. "The student's Day 0 arrival test was negative, and they learned about the possible exposure after arrival."
The Vermont Department of Health has been notified and will begin conducting contact tracing.
In addition to the two students who tested positive (the first one was announced last Friday) and are now in isolation, 10 more are in quarantine after coming in close contact with them.
What's the difference between isolation and quarantine?
According to the U.S. Dept. of Health and Human Services, "isolation separates sick people with a contagious disease from people who are not sick. Quarantine separates and restricts the movement of people who were exposed to a contagious disease to see if they become sick. These people may have been exposed to a disease and do not know it, or they may have the disease but do not show symptoms." On the Middlebury campus, isolation is happening in one of two specially designated buildings set up for positive cases. Quarantined students may still be able to stay in their own rooms, but would not be able to interact with others or be in public spaces until their tests come back.
A total of 2,185 students are living on campus this semester, and another 100 are living off-campus, according to Middlebury College Director of Media Relations Sarah Ray.
All of them were tested for COVID-19 immediately upon their arrival in late August, and all of them are required to undergo a second round of testing, which will be completed this week.
The college was expecting to see additional positive test results from its second round of testing, Peluso said in the announcement.
Update: The college on late Thursday announced that it had received 432 additional test results, all of which were negative. According to its COVID-19 Reporting Dashboard Middlebury has now received results from 3,340 tests, with 3,338 negative results.
Reach Christopher Ross at [email protected].
More News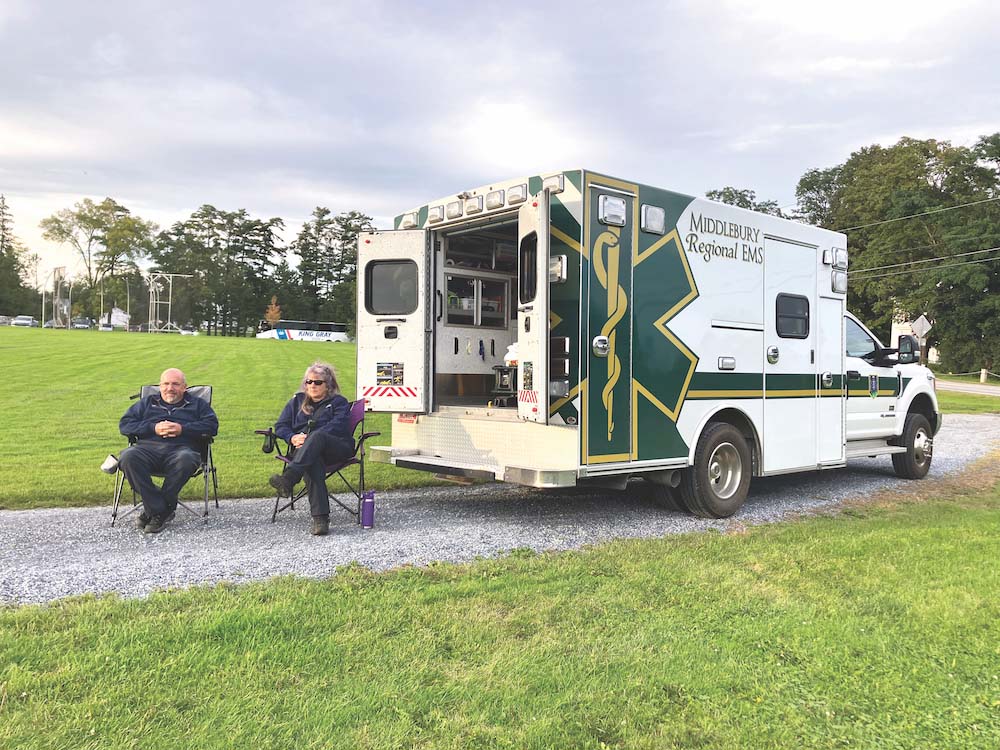 Middlebury Regional Emergency Medical Services wants to eliminate its annual Town Meeting … (read more)
Middlebury police are investigating the death of a Middlebury College junior and say the p … (read more)
In the course of her almost 101 years on Earth, Vergennes resident Margaret Clifford, bett … (read more)