College modifies housing, classes to give Midd kids space
The campus will be closed to visitors including "the portion of the (Trail Around Middlebury) that crosses the campus from South Street Extension to Weybridge Street."
— College spokesperson Sarah Ray
MIDDLEBURY — Middlebury College students have begun arriving on campus for the fall semester.
On Tuesday, after completing a required 14-day home quarantine, about 270 student leaders made their way to Middlebury and headed immediately to the Virtue Field House, a 110,000-square-foot athletic facility that has been transformed into a high-capacity COVID-19 testing site.
"(Virtue) was chosen as our arrival testing site because we needed a space that could handle a large volume of students arriving over the course of a day, that also had the air-handling capacity and parking and bathroom facilities that we would need for the operation," Director of Health Services Mark Peluso told the Independent.
Arriving students reported to one of the Field House's 18 testing stations, where, under the guidance and observation of trained staff, they inserted half-inch swabs into their nostrils and deposited their samples into boxes, which were shipped off to the Broad Institute, Middlebury's testing vendor in Cambridge, Mass.
Students were then allowed to move into their dorms (or into college approved off-campus housing), where they were required to quarantine until their test results came back negative. College officials estimated they'd have test results within 36 hours.
Next Wednesday, after completing their own 14-day home quarantine, 980 students will make their way to campus and get tested in the Field House, followed by up to 1,200 more students on Friday.
Seven days after their respective arrivals, all three groups of students will return to the Field House to undergo a second round of testing.
Once "Day Zero" and "Day Seven" testing are complete, college health officials will continue to maintain at least five testing stations in the Field House as they transition to the weekly "targeted dynamic testing" of at least 750 students, faculty or staff.
The Field House is the largest building on campus to get a makeover as part of the college's plan for creating a safe and healthy campus this fall, but it is by no means the only one.
The college has so far spent more than $2.5 million transforming campus spaces, including dormitories, classrooms, conference rooms, labs, event spaces, break areas, common spaces and lounges, all of which have been adapted to reduce density and allow for physical distancing.
HOUSING
Vermont guidelines for reopening colleges and universities suggest limiting dorm room occupancy to two students.
Middlebury's campus already has a relatively low residential density, according to college officials, who point out that more than half of student housing is singles.
At the moment, officials estimate there will be at most 2,250 students living on campus this fall — roughly 300 less than capacity — but they predict this number will decrease, as students continue to opt for remote-only enrollment or take leaves of absence.
Beds in double-occupancy rooms that had been reserved for returning students who opted out at the last minute are generally not getting filled, effectively increasing the proportion of one-person rooms, said Director of Media Relations Sarah Ray.
The college is also in the process of renovating Adirondack House on College Street for future use as student housing.
"The housing team is in close consultation with Dr. Peluso and (Environmental Health & Safety Coordinator) Jen Kazmierczak about the most helpful way to use unoccupied beds from a health perspective," Ray said. "Recently we took a second house offline to have in reserve for quarantine or isolation purposes."
Along with Adirondack House, the college is seeking or has already received town permission to change eight other buildings: The Service Building, DKE, Charles P. Scott Center, 118 South Main St., 105 South Main St., 26 Blinn Lane, 132 Blinn Lane, and 46 South Street. The last three are former Commons faculty leader residences.
Changes are still ongoing at Adirondack House off College Street that won't come "online" until October.
"In early September, we will assess our enrollment situation and what our student housing needs are," said David Provost, executive VP for finance and administration. "At that time, we will decide whether to continue with the permitting process for the Service Building."
CLASSROOMS
About half of the courses offered this semester will be taught exclusively or partly in-person, so one of the college's most significant projects has involved evaluating and adapting its 90 classrooms.
During the first rough pass, officials reduced room capacities based on the assumption that each student would need a six-foot radius around them, Dean of Curriculum Suzanne Gurland explained during a phone interview.
They made further adjustments after considering entrance and exit spaces.
"Would it be safe for students to pass by one another and sort of 'puncture' someone else's bubble if you were on your way out to use the restroom, for example," Gurland said.
Teams then experimented with fixed- and moveable-furniture arrangements to make the best use of each space.
"The outcome of this was basically that some classrooms that are on the smaller side couldn't be used at all because they accommodate so few students that it wasn't worth holding a class in there," Gurland said. "Most of the other classrooms were reduced to a quarter or a third of their normal capacities."
Any class with an enrollment maximum of 35 or more will automatically be taught online, she said.
Rooms that are too small to host classes will be made available for other uses, such as for professors who need a space from which to teach remote classes, or for students looking for quiet study spots.
Classrooms will have their own hand sanitizer and cleaning supplies so that students and others can clean seats, tables and desks as they arrive and before they leave.
New signs will clearly mark each room's new capacity and what traffic patterns need to be used.
And students will also have more time between classes, so they don't end up crowding doorways or each other in their rush to get across campus.
Adapting classrooms has also involved assessing and modifying heating, ventilation and air-conditioning (HVAC) systems to increase air flow.
According to the college website, "a ventilation assessment team, which includes outside engineering and industrial hygiene resources, developed an action plan to implement corrective measures or improvements based on assessment work that began in May 2020."
Work in campus buildings has included increasing fresh-air exchange, replacing and if possible upgrading HVAC filters, and installing portable HEPA air filters.
OTHER CHANGES
•  When they first arrive, students will only have access to their residence halls and to relevant academic buildings.
•  To make up for drastically reduced building capacities and provide more outdoor options, the college has erected tents around campus, especially near dining halls, where students can gather to eat, study or participate in small events.
•  Some buildings, such as libraries and indoor athletic facilities, will be closed entirely at the beginning of the semester, then gradually reopen as conditions allow.
•  The entire campus (except for the golf course) will be closed to visitors. "This includes taking walks on the college campus as well as the portion of the (Trail Around Middlebury) that crosses the campus from South Street Extension to Weybridge Street," Ray said. "We look forward to the future when we can welcome the community back to campus for recreation and events."
The most important thing for the community to understand about the college's overall strategy for transforming physical spaces "is that we are constantly re-assessing," Gurland said. "We did not make the decision on June 22 (to reopen the campus) and then fully commit to it regardless of circumstances. We're reviewing new information all the time and keeping our eye on the ball to make sure that we can do this safely."
Reach Christopher Ross at [email protected].
More News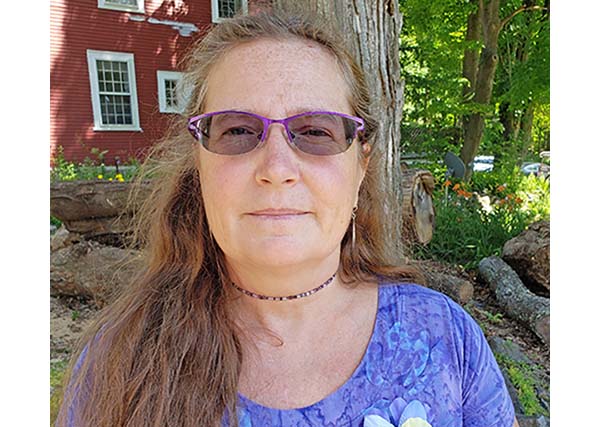 Learn about the disease in a documentary film by a local woman who knows first hand. Plus … (read more)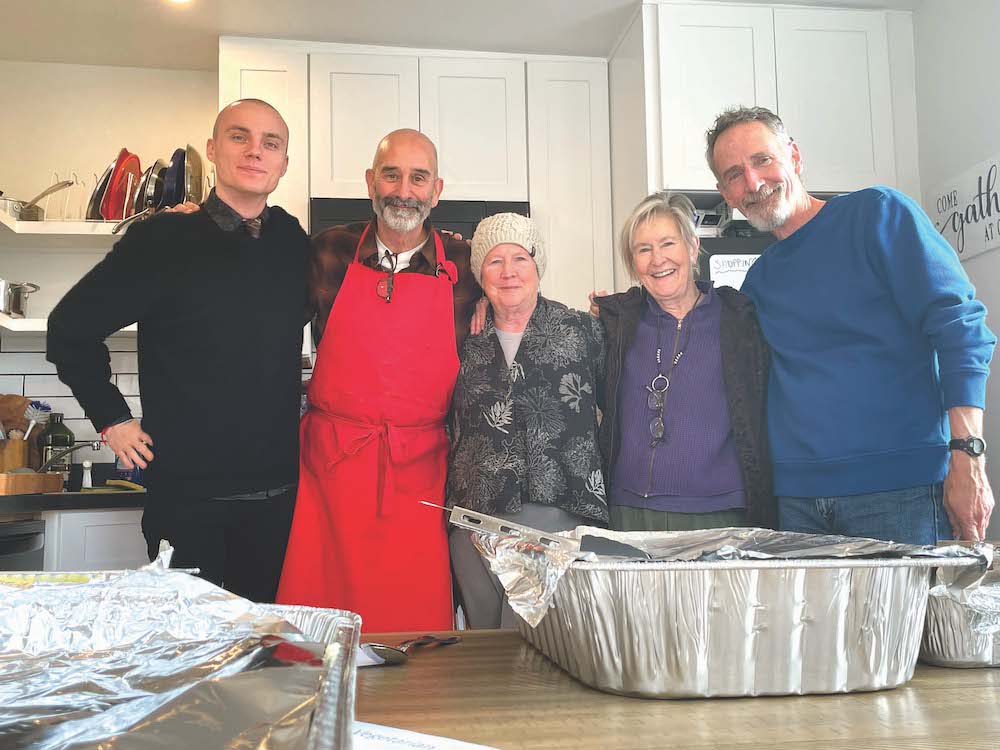 This past Thanksgiving, Nov. 23, saw almost 60 people converge upon the 1,400-square-foot … (read more)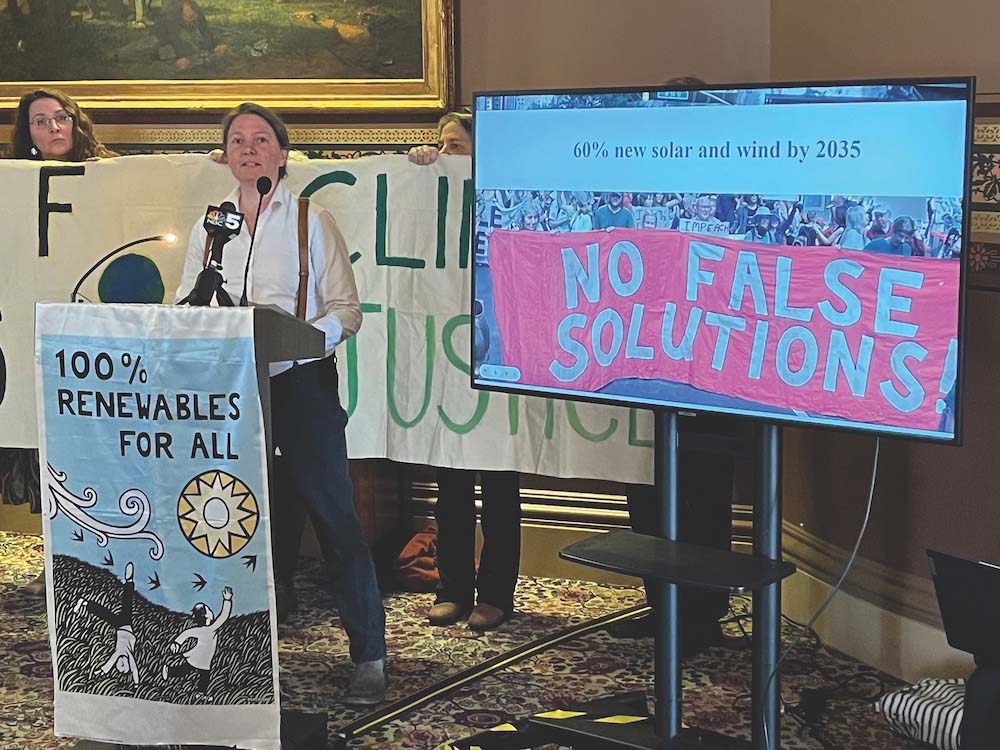 Two state lawmakers are urging Addison County folks not to ease up on efforts to battle cl … (read more)