By the way for Jul. 2
People throughout Addison County and beyond are showing their financial support to the Snell family as it seeks to repair the Tourterelle Restaurant on Route 7 in New Haven following a big fire last month. As of Wednesday morning an online gofundme campaign had raised $49,200 toward a goal of $50,000 established for the post-fire repairs. The fire caused substantial damage to the restaurant kitchen. Those interested can head to the gofundme site for Tourterelle at gf.me/u/yauvpr and see if they make the goal by Thursday and help push them way beyond.
The New Haven Conservation Commission has begun a mapping project to learn more about the town's trees. This year, the focus is on elms. The commission would appreciate any elm tree photos you're able to share. This could be a magnificent tree somewhere near you, an elm you loved and lost, younger trees developed to resist disease or whatever elm you would like to share. Please send your photos to Mark Krawczyk at [email protected], with a brief comment about the tree. 
Show Middlebury some love this week! Snap a photo this week (through Saturday, July 4) of something you like doing in Middlebury. It could be grabbing a creemee, going for a walk, taking in a view, or your take-out meal, for example. Just hashtag it with #lovemiddlebury and you're entered to win. Don't use social media? Send your pictures by email to [email protected]. There's no limit on the number of times you can enter — each picture is one entry. The contest ends on July 4. There will be 10 winners of $25 in Middlebury Money each. Winners will be posted on ExperienceMiddlebury.com next week.
If you're looking for a good reason to get out of the house on Saturday, July 25, why not participate in a two-mile mile walk through Bristol village as part of an effort to raise money for an orphanage just outside of Port au Prince, Haiti. Participants will pledge money, and they will be entered into a prize drawing. Participants will meet at 9 a.m. on the Baptist Church lawn, in back of the town park. The walk will largely follow village sidewalks, with an optional short loop on the new Bristol Trail Network. Masks are encouraged and federal COVID-19 guidelines will be observed. Past efforts on behalf of the orphanage have focused on roofing, kitchen, bedroom additions and bathrooms. This latest fund drive will target expansion of the orphanage's septic system to accommodate new plumbing, replacing the water storage tank and adding a pump to get water from the well to the house. For more information, email [email protected].
Green Mountain Power (GMP) customers can now sign up for Save and Share, a pilot program that empowers customers to reduce energy use and save them and all GMP customers money while also raising money for the Vermont Foodbank during this unprecedented time of increased need. Customers who enroll will get notifications about predicted energy peaks so they can reduce their energy use during times when power is most expensive and often dirtiest. This program will further add to savings generated for customers through the network of stored energy GMP already uses to manage energy peaks. For every 1 MW of energy saved by customers through the program during peaks, GMP will provide $5,000 to the Vermont Foodbank, which is seeing increased requests for help during the pandemic. You can learn more about GMP's Save and Share pilot program and enroll to get notifications about energy peaks, by visiting GMP's website: greenmountainpower.com/product/save-and-share.
More News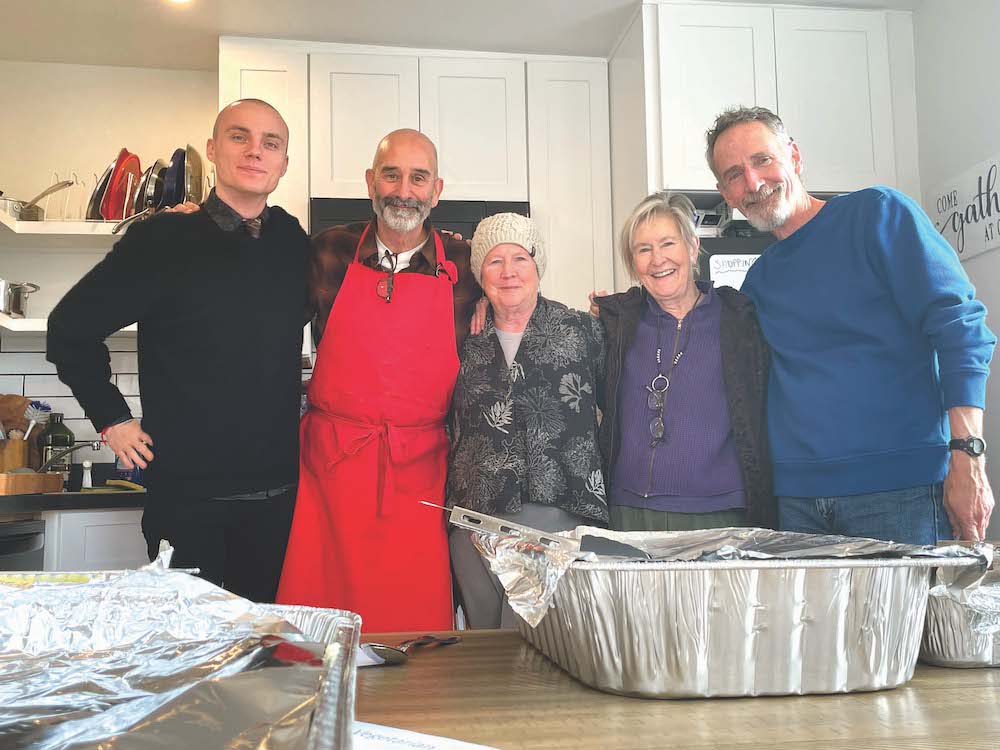 This past Thanksgiving, Nov. 23, saw almost 60 people converge upon the 1,400-square-foot … (read more)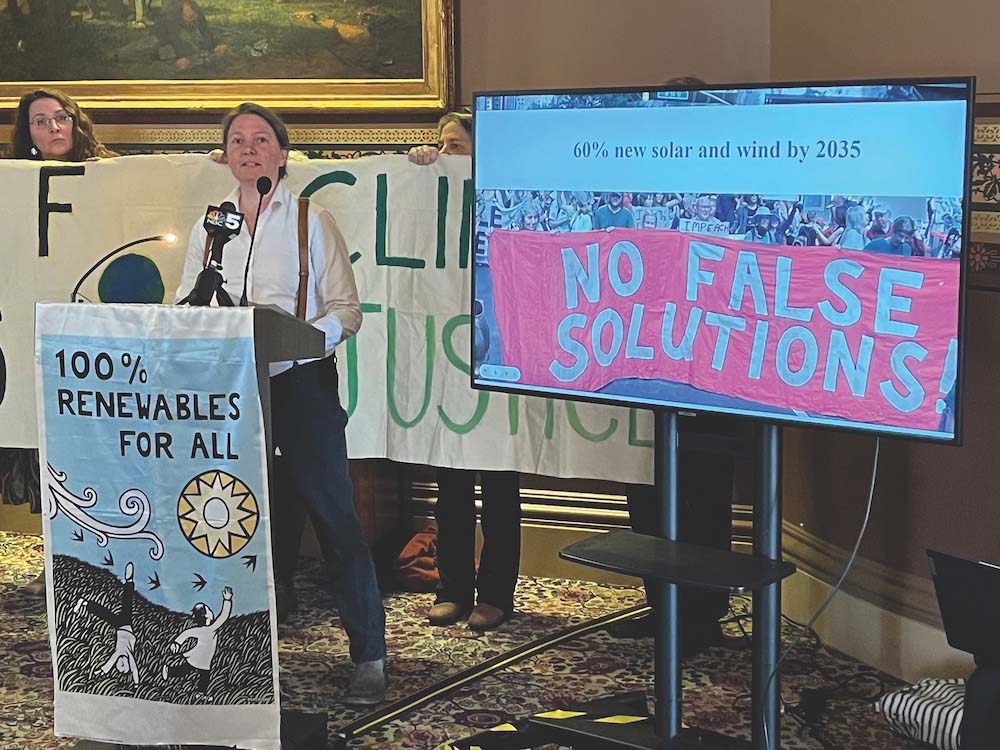 Two state lawmakers are urging Addison County folks not to ease up on efforts to battle cl … (read more)
Hunters during the 16-day deer rifle season that concluded on Sunday brought what was, acc … (read more)