Vergennes Police Log for Apr. 9
VERGENNES — Between March 30 and April 5 Vergennes police continued their focus on maintaining high visibility during the current COVID-19 crisis, while also keeping an eye on vacant homes and other potentially sensitive properties, such as grocery stores and schools.
During that week city police conducted 16 directed patrols through downtown, neighborhoods, and the Shaw's Supermarket Area, and another 11 targeted property watches of specific buildings and areas. 
In other action between March 30 and April 5, Vergennes police: 
On March 30: 
• Responded to a report of a store patron who drove off without removing the gas pump hose from his gas tank; police said the driver returned and provided his information for insurance purposes.
• Dealt with a report of unwanted internet correspondence received by a young female on Thomas Circle; police took information for further investigation and urged parents to block the sender from all accounts.
On March 31 led the evening morale-boosting parade through downtown neighborhoods. 
On April 1 helped Vermont State Police at a Macdonough Drive traffic stop.
On April 2:
• Spoke to a man who tried to enter the Credit One Bank on Green Street through locked doors; he said he wanted to use the bank's ATM.
• Heard a complaint from an Adele Drive resident of internet fraud. Police said an e-mailer identified himself as a Comcast representative and asked for personal email account information. When the complainant realized it was a scam the complainant closed the account.
On April 3 helped Vergennes Area Rescue Squad personnel calm a combative North Maple Street patient to allow VARS to take her to Porter Hospital.
On April 4: 
• Calmed an arguing couple on Main Street; police said the man agreed to leave the area.
• After being alerted to watch for a vehicle owned by people involved in a domestic dispute stopped it and another vehicle on West Main Street. Police said they calmed the situation and a man who had threatened to harm himself was safe, and that both parties left without further incident.
On April 5:
• Calmed two women arguing in the Shaw's parking lot.
• Checked a report of vandalism at a vacant West Main Street property; police said someone had removed an exterior window covering and entered the building, but had done no damage.
• Responded to a report of people gathering at a Sunset Drive residence and celebrating a birthday; police said there was no sign of the gathering.
• Went to Stove Pipe City Road in Panton to back up state police at a family fight.
More News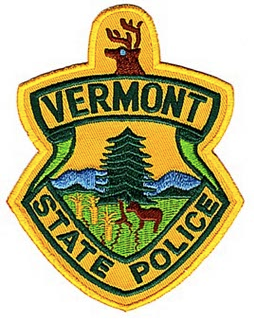 Police have not yet determined whether they will charge a youth in the killing of a Waltha … (read more)
A Vergennes police officer was the first law enforcement official to respond to a home on … (read more)
Vermont State Police operating out of the New Haven barracks dealt with two violent incide … (read more)