Ferrisburgh news for Mar. 5
Ferrisburgh Selectboard Meetings, March 3 and 17, 6:30 p.m.
Bixby Children's Story Hour, March 5, 10:30-11:30 a.m.
First Friday Movie "The Addams Family," March 6, 6:30 p.m.
Vergennes Union High School Concert, March 12, 7 p.m.
Ferrisburgh Grange King Pede card parties, March 14 and 28, 6:30 p.m.
Roland Robinson's Writings at Rokeby, March 15, 3 p.m.
Lake Champlain Maritime Museum Longboats Students Present, March 18, 5 p.m.
Vergennes Middle School Concert, March 18, 7 p.m.
Ferrisburgh Children's Theater, March 21, VUHS, 7 p.m.
FERRISBURGH — The Ferrisburgh Grange "King Pede" card parties are scheduled for the Saturdays of March 14 and 28. Everyone is invited to participate in these gatherings, which are held at the Ferrisburgh Town Hall and Community Center. The evening begins at 6:30 p.m. with a sandwich supper and then on to the games. King Pede is a unique game that involves "trick-taking" techniques such as in Hearts and Spades or Pitch. This is a game of fun and skill so come prepared to use your strategic thinking!
The Ferrisburgh Children's Theater is once again presenting a fun and entertaining production at the VUHS auditorium on Saturday, March 21, at 7 p.m. The play of Little Red Robin Hood is a magical, fun-filled fairy tale farce that includes twists and turns that keep the audience laughing. This is the Ferrisburgh Children's Theater nineteenth year and all are invited to enjoy the evening and support our student thespians.
Bixby Library continues to offer a variety of events for all ages. The Children's Story Hours are held every Thursday from 10:30 to 11:30 a.m., the next event being Thursday, March 5. Bixby Story Hours are designed for preschool age children and explore songs and stories. Over time, families get to know one another, and the children delight in making friends from many of the area towns. These sessions foster preschool literacy, which creates a foundation of curiosity and desire for reading.
Also check out the Bixby Movie nights. On Friday, March 6, at 6:30 p.m., the movie will be "The Addams Family," the classic tale of the weird and eccentric family who add some macabre spice to their rather bland neighborhood. The Bixby also offers help with preparing your taxes every Thursday, through April 9. Call 802-388-7044 to reserve a time for this valuable service. For more information on all the Bixby's events, visit  bixbylibrary.org.
The Tots Open Gyms are happening at Ferrisburgh Central School. These are held Friday mornings from 9 to 10:30 a.m. Bring your little ones to run, bike, build Legos and bounce basketballs. Free coffee and tea for the grown-ups, however parents will need to bring a snack for their children. For more information, contact Mary Neffinger at [email protected]. 
The Vergennes School Music program is again presenting us with two great concerts this month.  Thursday March 12 will be the VUHS Music Concert featuring the Commodore Jazz, Commodore Singers, concert choir, and symphonic band at 7 p.m. The VUMS concert will be on Wednesday, March 18, at 7 p.m., with the concert band, chorus, and Jazz Jammers. This is a longstanding tradition at VUHS that will showcase our student musicians so please come and enjoy the high quality music. For more music department news, go to tinyurl.com/VUHS-music.
The Lake Champlain Maritime Museum is now taking applications for their summer camps. We are fortunate that the Museum always offers a wide variety of camp experiences that teach water skills, outdoors skills, leadership, and teamwork. See the museum's website for the camp opportunities such as boating, camping, lake ecology and wilderness skills. In addition, on Wednesday, March 18, at 5 p.m., there will be a special longboats open house. Students from the Vergennes and Middlebury districts will present on their boat-making activities and parents can learn about this opportunity for their own children. RSVP to Lauren Ross at [email protected].
The Ferrisburgh Historical Society's March meeting with be in collaboration with the Rokeby Museum on Sunday, March 15, at 3 p.m. The presentation is entitled "Reading Rowland Evans Robinson." Ferrisburgh's Rokeby resident Rowland Evans Robinson (1833-1900) was one of Vermont's most beloved writers. Robinson turned to writing after a successful career as an illustrator when his eyesight began to fail. He went on to publish nine books during his lifetime; his family published four more, and from 1933 to 1937, Tuttle Press reprinted much of his work in a seven-set "Rowland E. Robinson Centennial Edition."
Robinson was a keen observer of nature, character and history, and wrote of all three. His fictional "Danvis Tales" — a collection of books describing life in the late 19th-century Vermont — have earned him respect from folklorists and contemporary writers and poets. Dean Leary, a long-time reader of Robinson's work, will share knowledge about the writer and lead a discussion of Robinson's nature, history and fiction writing. Meant for those both new and familiar with the author, the program encourages those planning to attend to read selections of Robinson's writing, available by emailing or calling the museum at [email protected] or 802-877-3406.
NOTE: We are always interested in including a variety of Ferrisburgh-related news in this column, so if you have news that would be of interest, contact Sally Kerschner at [email protected]. You are able to access these columns and other information about Ferrisburgh news and events by viewing the Ferrisburgh Town Website at ferrisburghvt.org.
More News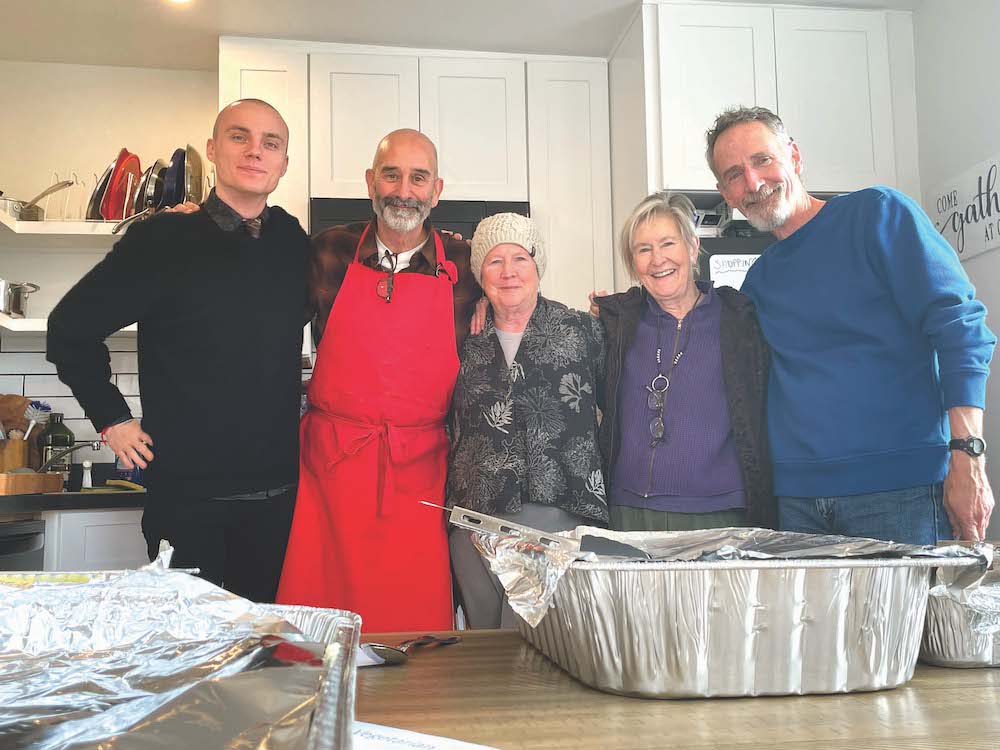 This past Thanksgiving, Nov. 23, saw almost 60 people converge upon the 1,400-square-foot … (read more)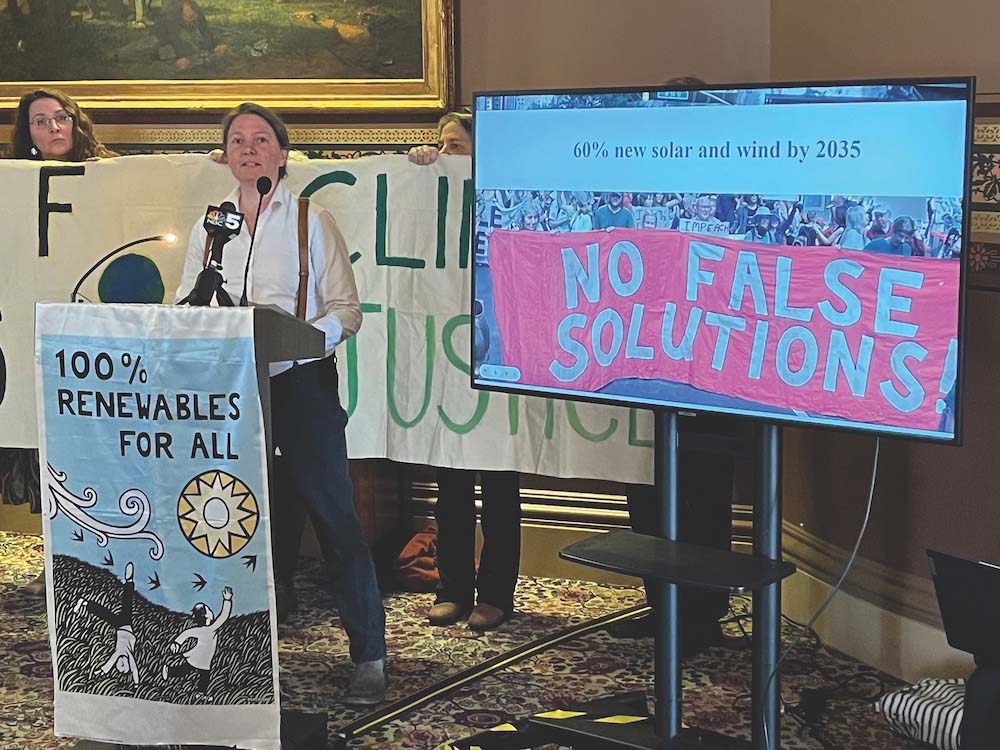 Two state lawmakers are urging Addison County folks not to ease up on efforts to battle cl … (read more)
Hunters during the 16-day deer rifle season that concluded on Sunday brought what was, acc … (read more)