Vermont State Police Log: Crashes end with DUI citations
ADDISON COUNTY — Vermont State Police engaged in three incidents deemed worthy of press releases between Dec. 10 and 16.
In the first, troopers on Friday, Dec. 13, at a little before 1:30 a.m. stopped a motor vehicle on Route 7 in Ferrisburgh after observing a motor vehicle violation. While speaking with the driver, identified as Tyesha Franklin, 29, of Shoreham, troopers detected indicators of impairment and they screened Franklin and then arrested her for driving under the influence.
State police alleged that during the investigation, Franklin provided false information to law enforcement.
Franklin was transported to the Vergennes Police Department for processing and then released after being cited for DUI and for giving false information to a police officer.
Later that evening, Dec. 13, at about a quarter to midnight Vermont State Police officers were dispatched to a one-car fire on Route 17 near Gore Road in Starksboro. While the officers were en route to the area, fire department personnel radioed to police that the vehicle — identified as a 2019 Subaru Forester — was fully engulfed and would be a total loss.
Troopers investigated and determined that Taylor Whipple, 29, of Burlington was driving the Subaru eastbound on Route 17 at an unknown speed, failed to negotiate a turn onto Gore Road, left the wet blacktop roadway and, after it came to rest, became engulfed in flames.
While speaking with Whipple, troopers noted several signs of alcohol impairment. Ultimately, police cited Whipple for DUI.
Finally, at 9:40 p.m. on Sunday, Dec. 15, troopers were dispatched to assist Middlebury police with a vehicle attempting to elude them on Exchange Street in Middlebury. Troopers were told that the vehicle had already struck two police cruisers. State police attempted stop the vehicle, but instead it led troopers on a brief, low-speed chase. The vehicle eventually stopped on Route 7 in New Haven.
State police identified the driver as Justin C. Villa, 25, of Brooklyn, N.Y. Troopers detected indicators of impairment in the driver. Villa was subsequently screened and placed under arrest for DUI. State police cited Villa for DUI and Middlebury police cited him for additional criminal charges.
More News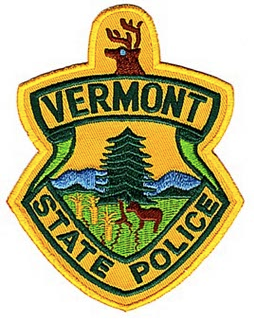 Police have not yet determined whether they will charge a youth in the killing of a Waltha … (read more)
A Vergennes police officer was the first law enforcement official to respond to a home on … (read more)
Vermont State Police operating out of the New Haven barracks dealt with two violent incide … (read more)