By the way for Oct. 31
Sleep-deprived folks will get a bonus hour of slumber this coming Sunday morning, Nov. 3, at 2 a.m. That's when the clocks fall back one hour for daylight savings time. Remember to re-set those clocks before you hit the hay on Saturday night.
A reminder from Middlebury police: The town's winter parking ban begins this Friday, Nov. 1, and extends through April 1. The ban prohibits parking between midnight and 6 a.m. on town streets and in municipal parking lots. Vehicles parked in violation of the ban are subject to ticketing, towing and impounding at the owner's expense. There are designated overnight parking areas in the lower municipal lot off of Bakery Lane and the Frog Hollow Lot on Mill Street that are excluded from the parking ban. Signs are posted to designate the excluded areas.
The Starksboro Food Shelf will be providing Thanksgiving meal boxes for 25-30 families in the community. The food shelf welcomes donations to help fill up this year's boxes. Items in particular need include stuffing mix, cranberry sauce, gravy, canned vegetables, quick bread mixes, pie Crust mix, pumpkin pie mix and evaporated milk. Donations can be left at the drop box at the food shelf (across the parking lot from the post office) or at the Jerusalem Store. Monetary donations are also very welcome. Checks should be made out to "Starksboro Food Shelf" and sent to the town office. The Starksboro Food Shelf is available to all Starksboro residents and is open on the second Wednesday of every month from 9:30 a.m. to 6:30 p.m.
State Sen. Christopher Bray, D-Bristol, plays a starring role in the 10th and latest episode of "Travels With Charlie," the Vermont news and policy video series, an episode that seeks to explain Vermont's new plastic bags ban that will take effect next July. The "Plastic Bag Ban" video opens, in mock-1950s black-and-white B-movie fashion, as a sinister shape moves through the waters of Lake Elmore and directly toward the camera. Corny horror movie music plays as the title screams, "The Bag Creature from Lake Elmore." The figure crawling to shore is "Travels with Charlie" host Charlie Papillo, wearing nothing but swimming goggles and a 30-gallon trash bag. When he walks into the Elmore Store, the business's co-owner, Warren Miller, raises his hand to stop him and says, "Didn't you hear? They banned plastic bags." Bray — who sponsored the plastic bag ban bill — is also in the store and engages Ethan Allen Institute President Rob Roper on the merits of the ban. You can find the episode at tinyurl.com/y3fkg66j.
More News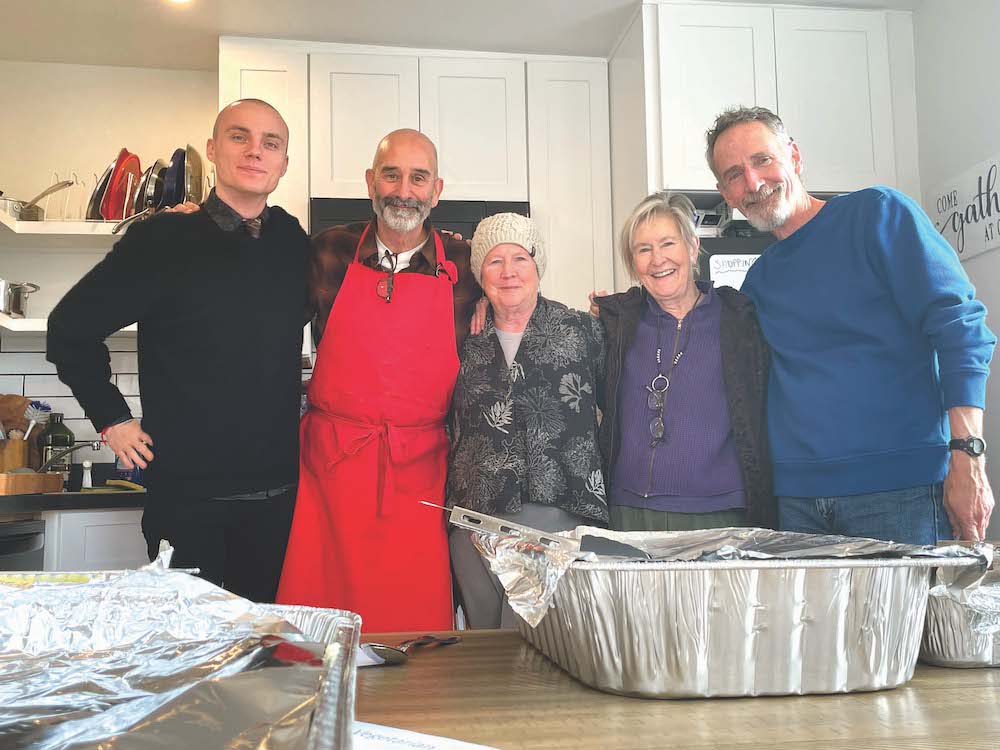 This past Thanksgiving, Nov. 23, saw almost 60 people converge upon the 1,400-square-foot … (read more)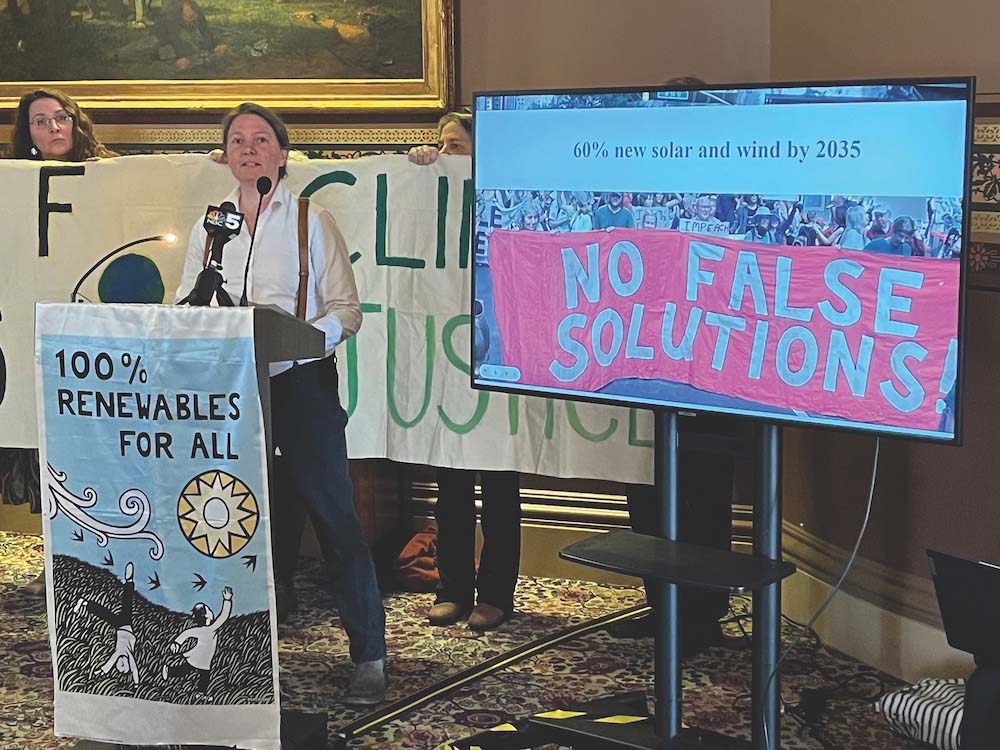 Two state lawmakers are urging Addison County folks not to ease up on efforts to battle cl … (read more)
Hunters during the 16-day deer rifle season that concluded on Sunday brought what was, acc … (read more)