Grants available for schools to study the environment
ADDISON COUNTY — Otter Creek Audubon Society (OCAS) is offering Environmental Education Grants to Addison County educators. Teachers of all age levels are encouraged to develop proposals of up to $800 to support the OCAS mission of encouraging a culture of conservation. The deadline for application submission is Monday, Nov. 4. Funds will become available Jan. 1 for use during 2020.
Last year Environmental Education Grants supported outdoor learning for students in 13 schools. Both Addison Central and Bristol Elementary students traveled to Huntington to participate in outdoor hands-on programs offered at Audubon Vermont and the Birds of Vermont Museum. This fall Vergennes Union Elementary 1st-graders will visit the same centers to learn about insects and their connection to birds.
Shoreham Elementary students traveled to a new Addison County nature center at Dead Creek Wildlife Management Area to learn about stewardship, study insects, and take a bird walk with OCAS volunteers. Several teachers designed projects to give students experience with water quality issues. Weybridge Elementary 5th-and 6th-graders spent a day paddling on Lake Champlain, taking water quality measurements and gaining an appreciation for the importance of watersheds. Their Paddling Ecology program was run by the Lake Champlain Maritime Museum.
Lincoln Community School 5th- and 6th-graders also explored Lake Champlain. They participated in UVM Extension's Lake Champlain Live program aboard the research vessel Melosira. Follow-up activities included dissecting fish in UVM's Rubinstein research lab. The Bridge School, which raises trout through the Trout in the Classroom program, used their grant funds for field trips to visit the Salisbury Fish Hatchery and to explore the New Haven River watershed, where their trout would be released.
The focus of Mt. Abraham Union's 8th-grade interdisciplinary study was Vermont's threatened and endangered species. Their grant partially funded trips to study monarch butterflies this year (see Addison Independent Sept. 19, 2019. edition) and Lake Champlain's spiny softshelled turtles. A third trip, aboard the Melosira involved data collection from Lake Champlain to evaluate water health.
Other schools used their grant funds to bring outside presenters into their schools. Ripton Elementary invited a naturalist from the Southern Vermont Natural History Museum to introduce the concept of biomimicry to 1st-through 4th-graders. A live owl and turtle demonstrated how animals are well adapted for survival. The Mary Hogan Elementary 1st-graders also learned about adaptations when live raptors from the Vermont Institute of Natural Science visited their classroom.
At Shoreham Elementary, an after-school group learned about fishing ethics and how to fish from Let's Go Fishing Vermont volunteers.
Area pre-schools benefited from OCAS grants as well. The Wren's Nest Forest Pre-school purchased pond nets, hand lenses, and tripod magnifiers to enrich their children's outdoor experiences. And the Quarry Hill School used funds to construct a "bird nest" platform in their schoolyard, sure to be the setting for much imaginative play.
Two schools, Otter Valley Union High School and Salisbury Community, continued their collaborative experiences from last year. Their history and ecology classroom studies came alive, as 3rd- and 4th-graders and high school students learned from each other during day hikes along the Long Trail. Grant funds from both OCAS and Rutland County Audubon supported this project.
All interested elementary, middle and high school teachers are encouraged to develop proposals and apply for the OCAS Environmental Education Grants. Funds may be used to help defer the cost of transportation, equipment, admission fees or outside presentations. Proposals that get students out into the natural world will be favored. For further information and an application please visit the OCAS website at wp.me/pt0Pq-1WN or leave a message for Carol at 713-818-7033. Applications are due on Monday, Nov. 4.
More News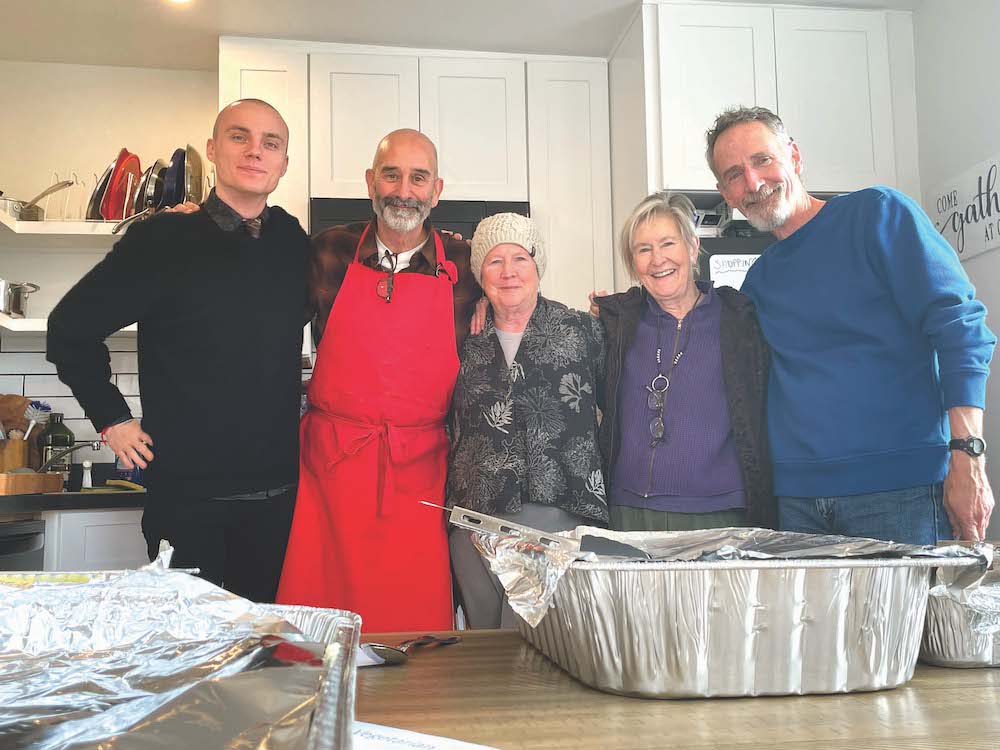 This past Thanksgiving, Nov. 23, saw almost 60 people converge upon the 1,400-square-foot … (read more)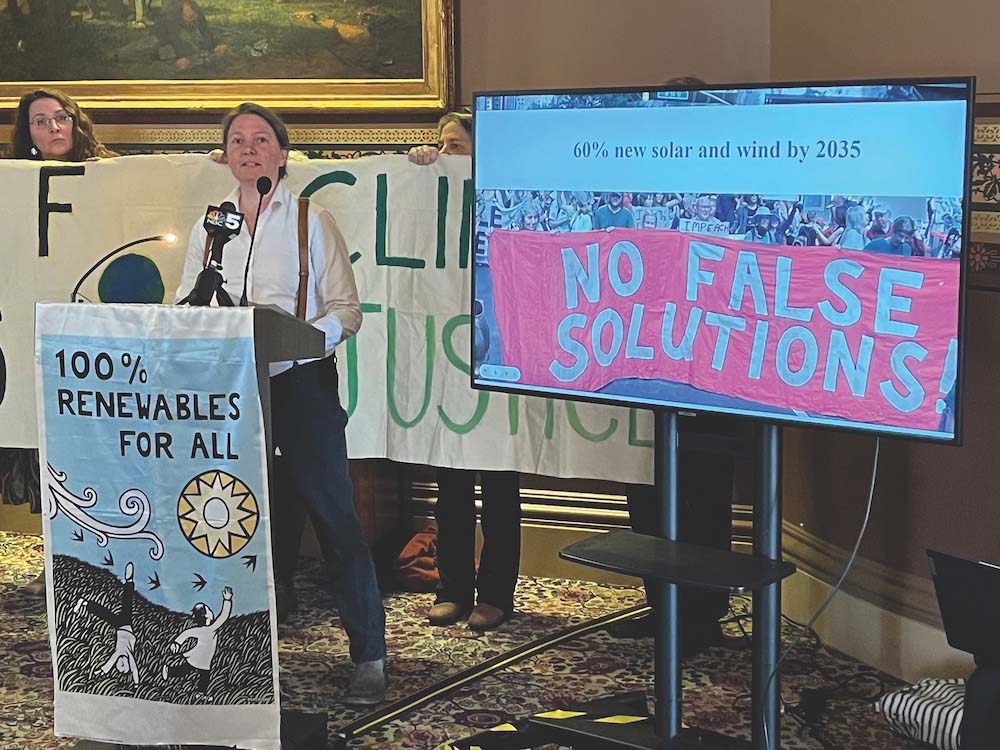 Two state lawmakers are urging Addison County folks not to ease up on efforts to battle cl … (read more)
Hunters during the 16-day deer rifle season that concluded on Sunday brought what was, acc … (read more)