By the way for Oct. 17
If you're thinking of taking a shortcut through Halpin Road next Monday, think again. The road at the 200 address will be closed to through traffic on Oct. 21 from 8 a.m. to 3:30 p.m. in order to replace utilities in the road. Motorists are asked to please seek an alternate route. Call the Middlebury Department of Public Works at 388-4045 with questions or for more information.
Hay bales, festive games and creative costumes galore will be on display at the 12th Annual Middlebury Spooktacular on Sunday, Oct. 27, on the town green in Middlebury. Come at 1 p.m. for games, music, dancing and crafts…or come closer to 2:30 p.m. for the beloved trick-or-treating parade down Main Street, led by the legendary Spooktacular Witch. Accompanied by parents and Spooktacular volunteers, children will cross over to the Post Office and continue along Main Street to Cannon Park, where the parade will cross Main Street once again and head back to the town green. Participating families can enjoy popcorn, bubbles, a craft table, face painting, cider and donuts available for purchase from Happy Valley Orchard and plenty of candy. This event is free and open to everyone…creative adult costumes encouraged. Spooktacular is hosted by the Better Middlebury Partnership and made possible with support from Shaw's Supermarket.
Speaking of scary stuff — have you had an encounter with the spirit world? Perhaps you lived or live in a haunted house? How about an experience communicating through a Ouija board? On Wednesday, Oct. 30, from 6-9 p.m., the Sheldon Museum of Vermont History in Middlebury will host "Spooky Night at the Museum," an evening that includes ghost storytelling told by the community. The event is in conjunction with the Sheldon's current exhibit "Conjuring the Dead: Spirit Art in the Age of Radical Reform" and is free and open to the public. Any storytellers wanting to contribute an chilling yarn should email to [email protected].
The Middlebury Natural Foods Co-op will host a Nov. 9 Empty Bowl Dinner to benefit two local food shelves. The event, from 6-8 p.m., will include delicious homemade soups, gorgeous local pottery, live music by Fred Barnes, and of course great company — all for a great cause. The co-op collaborates with the Middlebury Studio School on this event. Kathy Clarke has been particularly instrumental in coordinating dozens of local potters to create up to 80 bowls each year. In addition, Middlebury United Methodist Church has provided the venue for this event free of charge. Virtually every aspect of the event is made possible through the generosity of local businesses, organizations and individuals. Tickets are $30 and are now on sale at the Co-op, or by calling 388-7276.
More News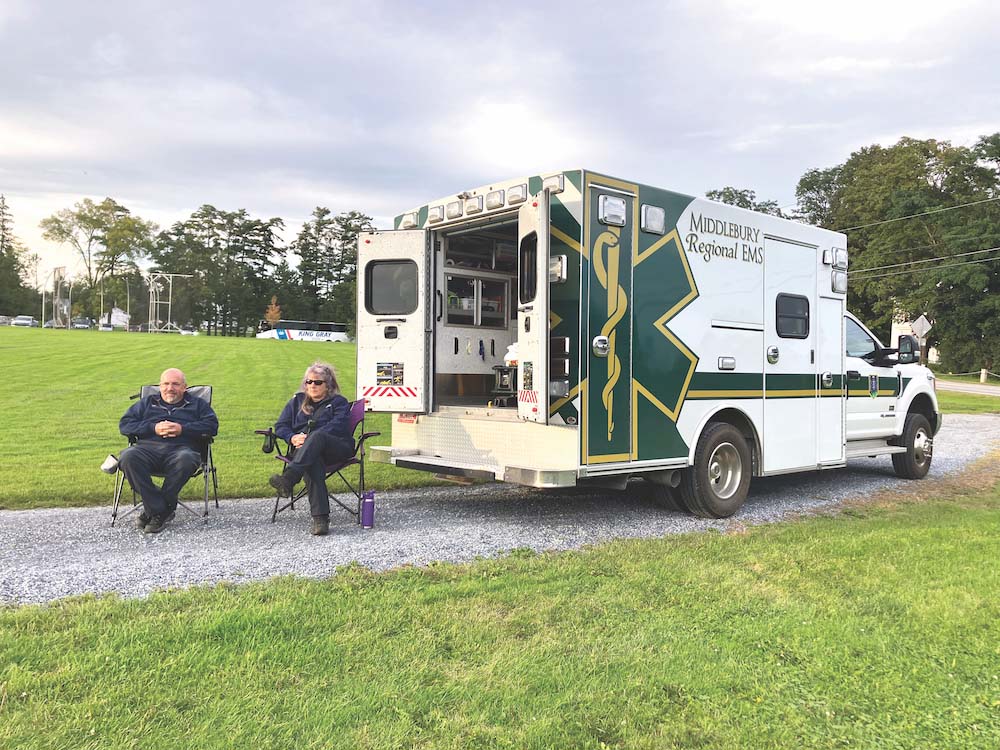 Middlebury Regional Emergency Medical Services wants to eliminate its annual Town Meeting … (read more)
Middlebury police are investigating the death of a Middlebury College junior and say the p … (read more)
Vergennes resident Margaret Clifford offers nearly a century of recollections, from losing … (read more)