Lincoln news for Oct. 3
LINCOLN — The Lincoln Library presents "The Far Traveler: Voyages of a Viking Woman" on Thursday, Oct. 10, at 7 p.m. According to the medieval Icelandic sagas, a Viking woman came to the New World 500 years before Columbus. Gudrid the Far-Traveler, sister-in-law of the explorer Leif Eriksson, tried to set up a colony on the shores of the Gulf of St Lawrence around the year 1000. While this story was long thought to be a myth, author Nancy Marie Brown tells how more and more of Gudrid's story is being proved true by recent archaeological digs in Newfoundland, Greenland, and Iceland. This event is sponsored by the Vermont Humanities Council.
FROM JIM BROWN: Join those of the Lincoln community as they share recipes, offer cooking demonstrations, and samplings of tasty treats all involving the deliciously abundant apple. Apple Day will take place Saturday, Oct. 12, from 10 a.m.-2 p.m. at Burnham Hall. The event is free and no registration is necessary.
This event emerges from the community farm stand project "Neighbor to Neighbor" where individuals can either take fresh produce or leave fresh produce for others. Building off this, Apple Day encourages us to come face to face with our neighbors using food as a means to show kindness and share our story with others.
In a time where it's tempting to log online to find countless write-ups and videos demonstrating how to do just about anything, Apple Day has the potential to help people learn how to truly hear and see one another. Join us around this "community table" where you are welcomed to swap baking secrets and indulge in apple pie, fritters, cider, and more. Feel free to bring your favorite autumn recipe to share. For more information, call Jim at 453-4563.
Cribbage at the library will now be held on Tuesday nights at 6 p.m. Bring a board if you have one, and join others who enjoy the game.
The Box Tops for Education program is going digital. Participating brands have begun to change their packaging from the traditional Box Tops that you clip to the new Box Tops label. With the new system, it will no longer be necessary to cut the box tops and send them in. Download the Box Tops app, choose LCS as the school you would like to support, scan your grocery receipt within 14 days of purchase and the earnings will instantly be added to the school's total.
If your packaging still contains the old Box Tops, please continue to cut them out and send to LCS or drop off at the Lincoln Library. Thank you so much for your support. If you have any questions about the new system, please feel free to email me at [email protected].
SAVE THE DATE: There will be no school for MAUSD schools on Friday, Oct. 18.
REMINDER: On Saturday, Oct. 12, the Burnham Music Series presents Last Train to Zinkov from 7:30-9 p.m. at Burnham Hall. Admission is $10 for adults. Teens and kids are free. Refreshments will be served.
Until next time … We Can't Do Everything At Once, But We Can Do Something At Once. When You Feel Like Stopping, Think About Why You Started. What We See Depends Mainly On What We Look For.
More News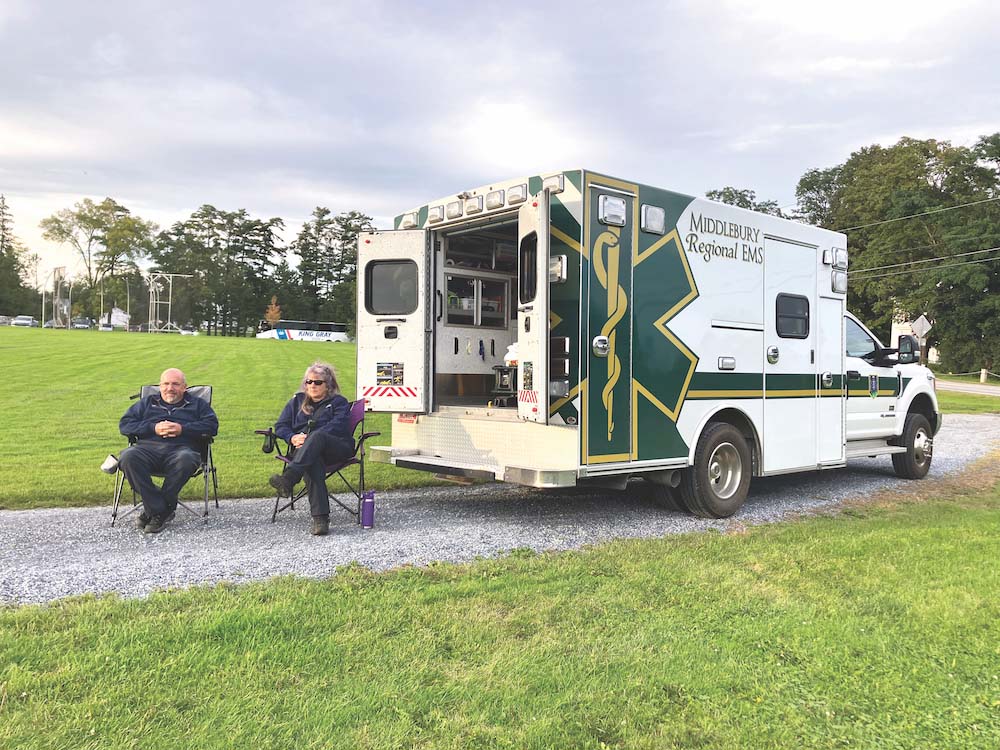 Middlebury Regional Emergency Medical Services wants to eliminate its annual Town Meeting … (read more)
Middlebury police are investigating the death of a Middlebury College junior and say the p … (read more)
Vergennes resident Margaret Clifford offers nearly a century of recollections, from losing … (read more)