By the way for Sept. 19
As part of the ongoing downtown Middlebury rail bridges project, Kubricky Construction workers expect to close Merchants Row to through traffic this Friday, Sept. 20, so that Maine Drilling & Blasting can complete installation of mini-piles in the area around the Merchants Row Bridge. Parking on Merchants Row in front of the Battell Block will remain open throughout the week.
In the 2019 Addison County Rescue special section in this past Monday's edition we had hoped to include all of the medical first responders in the area, but there was one whose roster didn't arrive in time for publication — Middlebury First Response, which is comprised of Middlebury College students. MFR Co-presidents Dylan Montagu and Giulia Napoli this week sent me a roster of members. All of the students except one are involved with Middlebury Regional EMS and, where indicated, with the Middlebury Fire Department, or MFD. The most recent membership was: Emily Klar, Josh Sims Speyer, Steve Cayetano, Guadelupe Vega, Peter Palumbo, David Cohen (MFD), Alex White, Charlotte Cahillane, Harmanjeet Singh, Aiden Masters, Em Luber, Ashley Wang, Emilia Andersen, Ben Morris, Ansley Harralson, Giulia Napoli, Ciara Burke, Brent Edwards, Dylan Montagu (MFD), Liam Hahn, Hannah Donavan, Rebecca Doucet, Kristen Monten, Derek Cronin (MFD), Katie Beebe, Elizabeth Medve, Kate Peterson, Jenny Pushner, Thomas Khodadad, Halcyon Brown (MFD only). Thank you one and all for the service you provide.
The Deacons of the Brandon Congregational Church invite you to join an Ecumenical Service of Remembrance on Thursday, Sept. 26, at 7 p.m. at the Brandon Congregational Church at 1 Carver St. This service is held to honor and remember those who have passed away during the past year. Church members, friends and the public are invited to participate and to light a candle for family members and friends who have passed away. Everyone is welcome. Light refreshments will be served after the service in Fellowship Hall. If you would like to have a loved one remembered by lighting a candle in their memory, please send names to Ferne Faivre at 247-6587, or [email protected].  
The Middlebury selectboard is soliciting applications for the positions of representative and alternate to the Addison County Regional Planning Commission (ACRPC). The mission of ACRPC is to provide a forum for municipalities to discuss and resolve mutual concerns, to provide assistance to municipalities with the planning process and information gathering, to develop a regional plan, and to be a central repository of planning information. ACRPC was established in 1967 when the Vermont Legislature passed measures enabling municipalities to join together to form regional commissions. The commission promotes community development in the region by providing planning expertise, information and a forum to discuss and resolve community needs and concerns. Additional information about ACRPC is available on its website, acprc.org. Interested candidates may submit a letter of interest to the Middlebury Selectboard, c/o Kathleen Ramsay, Town Manager, 77 Main St., Middlebury, VT 05753 no later than 5 p.m. on Wednesday, Oct. 3.
The Henry Sheldon Museum invites you to take an afternoon cruise along the beautiful shores of Lake Champlain on Sunday, Oct. 6.  The one-hour cruise, which benefits the museum's education programs, will leave promptly at 3 p.m. from Basin Harbor Marina in Ferrisburgh. Enjoy a complimentary beverage while taking in the extraordinary fall scenery. Passengers are welcome to bring binoculars and cameras onboard, as the eye candy might include a bald eagle or an osprey on Otter Creek.  Thomas Rogers from The Nature Conservancy will be on the cruise to speak about how climate change has affected fish and wildlife in Vermont. The talk is offered in conjunction with the Sheldon's current exhibit, "The Animals Are Innocent, Ceramics and Paintings By Dana Simson." Admission of $50 per person includes one complimentary beverage; space is limited, and advanced reservations are required. To purchase your ticket call the Henry Sheldon Museum at 388-2117, or head online to henrysheldonmuseum.org.
More News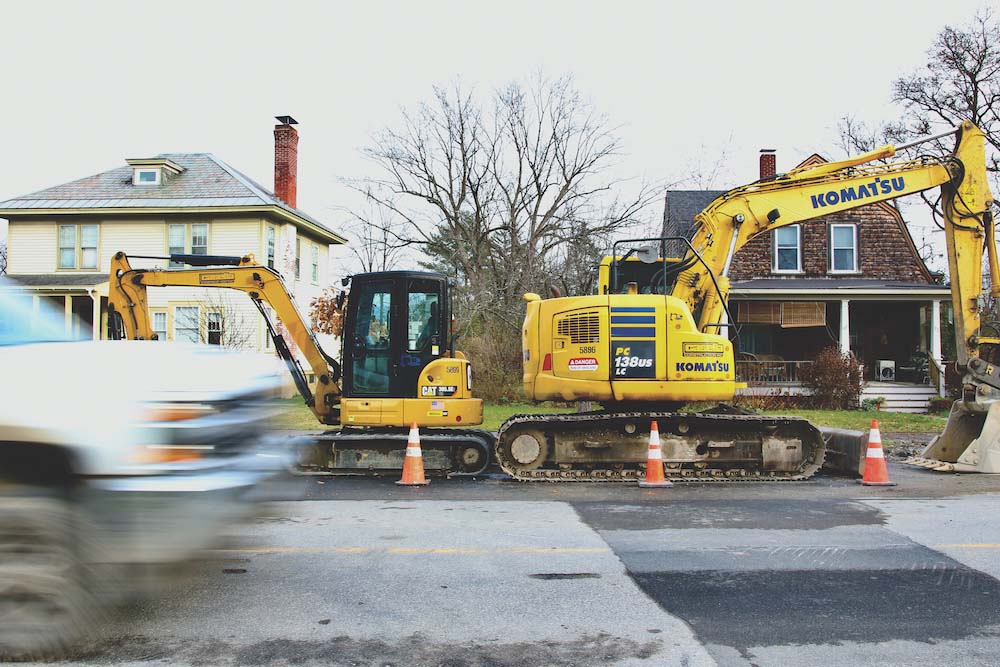 Middlebury voters next year will be asked to support three separate bond votes totaling $2 … (read more)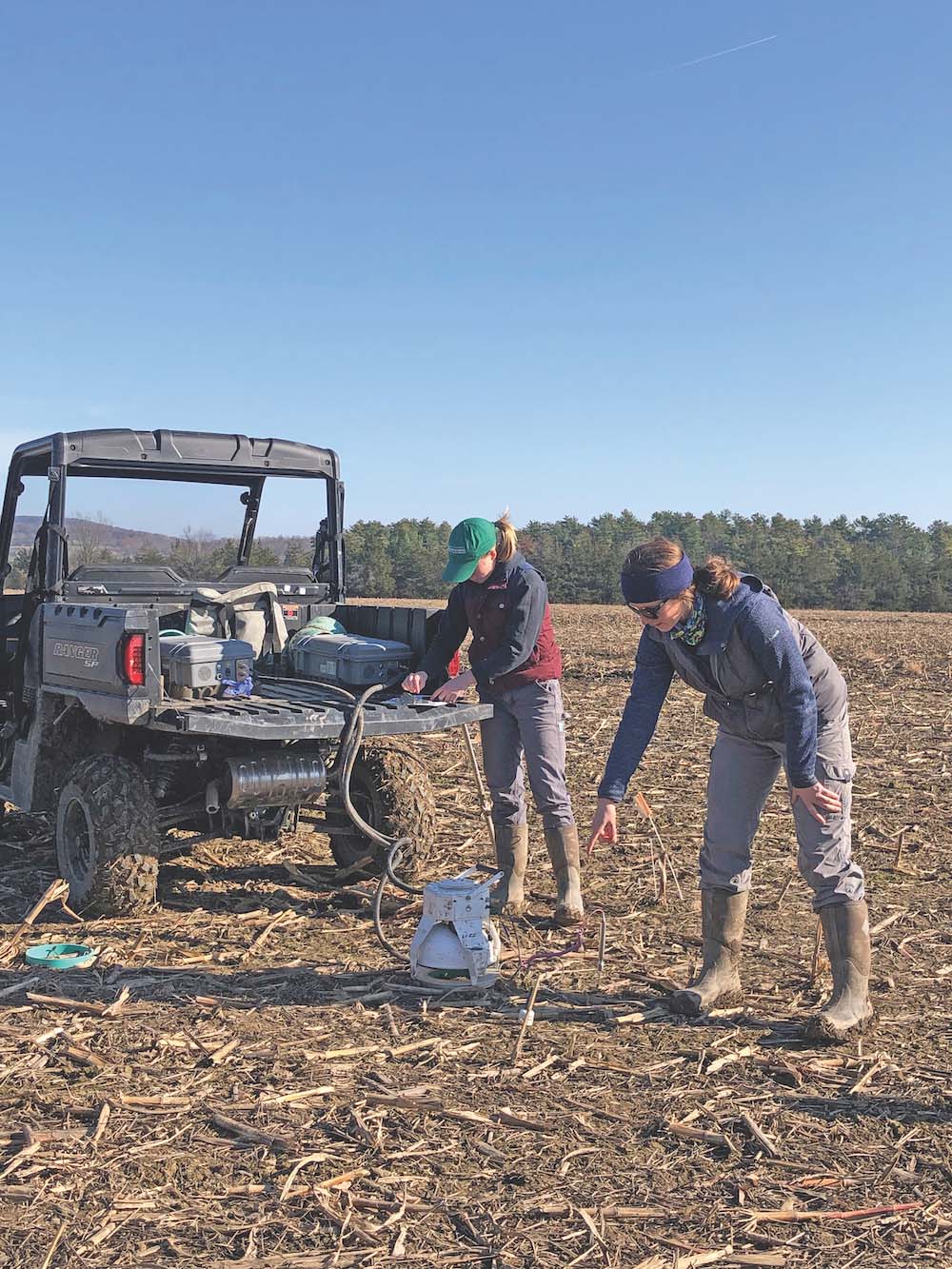 From planting cover crops to transitioning toward no-till or reduced-till approaches, farm … (read more)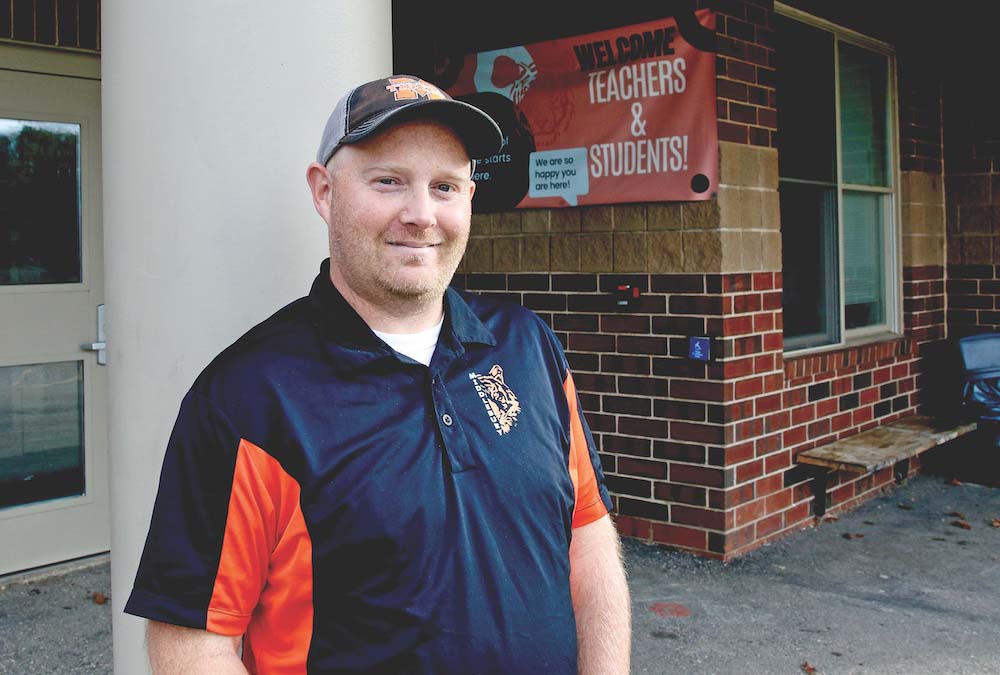 Dustin Hunt always knew he wanted to work with children in the field of athletics. He got … (read more)