Vermont State Police Log for Aug. 29
ADDISON COUNTY — Troopers from the Vermont State Police barracks in New Haven responded to a call for assistance from the Shelburne Police Department at 8 a.m. on Aug. 22 with a car chase on Route 7.
Shelburne police were pursuing a vehicle that drove through several fields near the Charlotte Berry Farm then drove erratically on Route 7, where police attempted to stop it. State police report that the driver, identified as 22-year-old Brandon Yandow of Middlebury, led Shelburne police on a short pursuit before stopping the vehicle on a dead-end road.
Yandow fled into the woods and hid, and then surrendered to Shelburne police.
Investigation showed that the vehicle used in the pursuit was stolen from a Monkton home.
Police lodged Yandow at the Chittenden Regional Correctional Facility on a warrant for escape. They also cited him for grand larceny, aggravated driving without the owner's consent, possession of stolen property and unlawful mischief.
Bail was denied.
In other action last week, Vermont State Police at the Addison County barracks dealt with two deaths and a number of other cases. Between Aug. 20 and 26 troopers:
•  Accused 24-year-old Salisbury resident Brandon Ciaramitaro of driving 92 miles per hour in a 40 mph zone on Shard Villa Road in Salisbury at around 8:50 a.m. on Aug. 20. Police cited him for "excessive speed" and issued him two tickets totaling $870 and he was assessed eight points against his license.
•  On Aug. 20 at 12:54 p.m., as reported in the Aug. 22 edition of the Independent, were called to Otter Creek near the temporary bridge that connects Swamp Road in Salisbury and Creek Road in Cornwall, where a car had gone off the road and into the creek. State police found 67-year-old Joseph H. LaRocque of Middlebury inside his submerged vehicle. Emergency responders tried in vain to revive LaRocque, who was later pronounced dead upon arrival at Porter Hospital.
Preliminary investigation and witness statements indicate LaRocque made no attempt to avoid the crash or escape the 2009 Hyundai Elantra, police said. LaRocque's body was taken to the Chief Medical Examiner's Office in Burlington for an autopsy.
Responding agencies included the Middlebury Fire Department, Middlebury Heavy Rescue, Middlebury Technical Rescue and the Cornwall Fire Department.
•  On Aug. 21 announced that they had cited Travis Cram, 27, of Weybridge on a felony sexual assault charge, two felony counts of luring a child, and a misdemeanor charge of electronically disseminating indecent material to a minor. It was on Aug. 9, that members of the Vermont State Police Bureau of Criminal Investigations were notified of "conversations" suggesting a 27-year-old man was trying to entice a juvenile to engage in a sexual act. Based on the context of the conversations, photos and videos, along with multiple witness statements, state police took Cram into custody. He was lodged at the Chittenden Regional Correctional Facility for lack of $25,000 bail pending arraignment.
•  On Aug. 23 at a little after 8 a.m. responded to a report that a car had struck a flagger in a construction zone on Route 7 at Route 17 in New Haven Junction. Police said flagger James P. Alger, 38, of Barre had been struck by a 2015 Chevrolet Cruze driven by Jennifer Bergevin, 49, of Middlebury. Alger was taken to Porter Hospital and airlifted to UVM Medical Center, where he died that night. As reported in Monday's Addison Independent, police cited Bergevin for driving under the influence of drugs and grossly negligent operation with serious bodily injury resulting.
This crash remains under investigation.
•  On Aug. 26 at approximately 5:26 p.m. responded to a report of a vehicle off the roadway on Basin Harbor Road near the intersection with Route 125 in Bridport. Police screened the driver, identified as 27-year-old Elias Chinchilla-Sanchez of Panton, and cited him for driving under the influence.
More News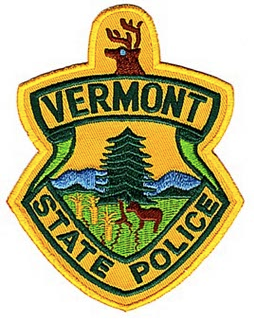 Police have not yet determined whether they will charge a youth in the killing of a Waltha … (read more)
A Vergennes police officer was the first law enforcement official to respond to a home on … (read more)
Vermont State Police operating out of the New Haven barracks dealt with two violent incide … (read more)