Middlebury's Young Company 'tames the shrew' with a Shakespeare musical
Shakespeare's "Taming of the Shrew" might not be an obvious choice for Town Hall Theater's Young Company — a troupe of youthful players ages 12-26 — considering our time's current attention to oppression and equality. But that didn't scare off the theater's Education Director Lindsay Pontius; she took this controversial classic and decided to make it a rock concert. Performances are Friday and Saturday, Aug. 16 and 17, 7 p.m., at the Town Hall Theater in Middlebury.
"Clint Bierman of The Grift agreed to do a class with me back in February," she said. "The class was primarily scene study of this play; we were digging into the emotions of the characters and writing our own rock songs for it… We got four songs written during that class."
Later in the spring Bierman, Pontius, Middlebury College students Bair Lambert and Truce Hansen, and local youth musicians Theo Wells-Spackman and Evan Jennison added six more songs to the repertoir. Then Bierman made all 10 songs into recordings for the 24-member ensemble of the Young Company to rehearse with.
"It's one thing to just sing these songs," Pontius said. "It's another to learn how to sing a rock musical and make the Shakespearean language pop… It's about getting inside the characters' minds, making an emotional connection and then finding the comedic structure in the song."
Pontius should know too, since she used to be a professional actress with the Shakespeare & Company in the Berkshires and played the Lord of the Induction as a lady in "Taming the Shrew" over 25 years ago.
Her production this Friday and Saturday uses slapstick and physical theatre to tell a story of masters, servants, mistaken identity and the battle of the sexes.
"It's a controversial play because of how women and servants are treated," she said. "The sexual politics makes it tricky."
Eden Ginsberg and Ethan DeWitt star as the play's protagonists, Katherina (Kate) and Petruchio (fondly referred to by the cast as "Pistachio"). The two Bristol residents and A.R.T. students both grappled with playing these roles.
"I think Kate belongs to our time," said Ginsberg, 18, who's planning to attend Emerson College in the fall and study theater. "She's bad ass; she's treated badly but is still unapologetically herself all the time — and that can't be easy. In the show, we try to show how she finds her own power and isn't oppressed in the end even though she's been 'tamed.'"
"I have to keep reminding myself that the way I treat Kate is OK at this time," said DeWitt, 16, who's going into his senior year at Mount Abraham Union High School. "It feels gross at some points; it's easy to make Petruchio an asshole — I don't like him, in fact, he's almost against my moral code — but I'm trying to show him as more a romantic."
"Yeah," Ginsberg added, "he's doing all these terrible things but all in the name of love… it's confusing… At the end of the scenes sometimes we give each other big hugs, just to clear the air of this nasty stuff."
In the end, all the players are here in this three-week class to learn. And this play is clearly teaching them a lot — on and off the stage.
"I was really impressed working with the college students," DeWitt said. " They jumped into their roles faster and it was apparent that they were at a different level… This is my first chance to do Shakespeare and it's definitely pushed me to work harder and try new things."
"It's been really fun to work with Clint, too," Ginsberg said. "He's super passionate and it's contagious."
"I'm super proud of this," said Bierman — who we've all come to know as our local rock icon. "All I want to do is write songs and this gave me another outlet."
The 10 original songs Bierman helped write will all be performed by the players.
"This is the first time people will play my music without me," he said of the Shakespearean pop songs. "The music rocks, but I also think lyrically the songs stand on their own."
Cue a heavy down beat and the explosive chorus of a song Kate and Petruchio sing at each other: "You've got me hungry for a taste of perfect love…"
Ginsberg and DeWitt are joined by Kai Correll, Bair Lambert, Alysa Farley, Lewis Suchemel, Parker Chester, Mai Paine, Bea Hooper, Anya Hardy-Mittell, Cathy Dyer, Jack Wallace, Kai Correll, Truce Hansen, Jameson McGuire, Megan Balparda, Theo Well-Spackman, Jack DeBois, Devyn Pratt, Amanda Kearns, Evan Jennison and Joe Plotts. Musical direction and choreography is by Kendra Gratton and Bierman. The stage manager is Catherine Isham.
"This is a very funny, highly energetic play and I hope that it will feel like a rock concert," Pontius said.
Friday night's performance will begin with gelato from Evolution Kitchen's Dairy Fairy (hosted by Middlebury Underground); that opens at 6 p.m. The Spinning Plates food trucks will also be outside the theater from 5-10 p.m. on Friday.
Saturday night Carol Murphy of Dough To-Go will be outside the theater selling her non-egg-based, safe cookie dough treat from 6-7 p.m
Tickets for "Taming of the Shrew" are $15 for adults and $5 for children under 12; tickets are available through the THT box office, at townhalltheater.org or by calling (802) 382- 9222.
More News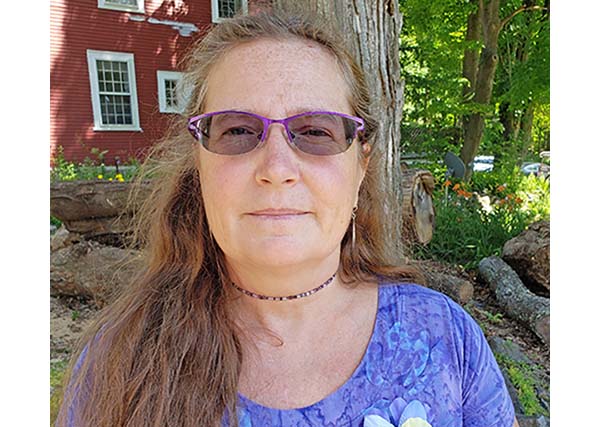 Learn about the disease in a documentary film by a local woman who knows first hand. Plus … (read more)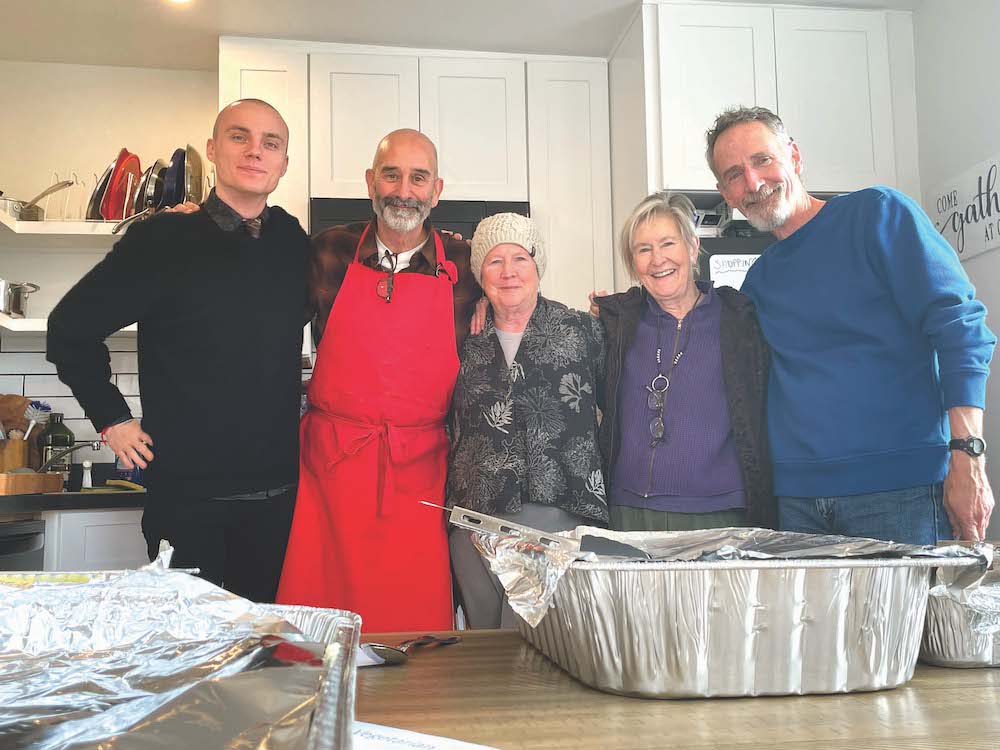 This past Thanksgiving, Nov. 23, saw almost 60 people converge upon the 1,400-square-foot … (read more)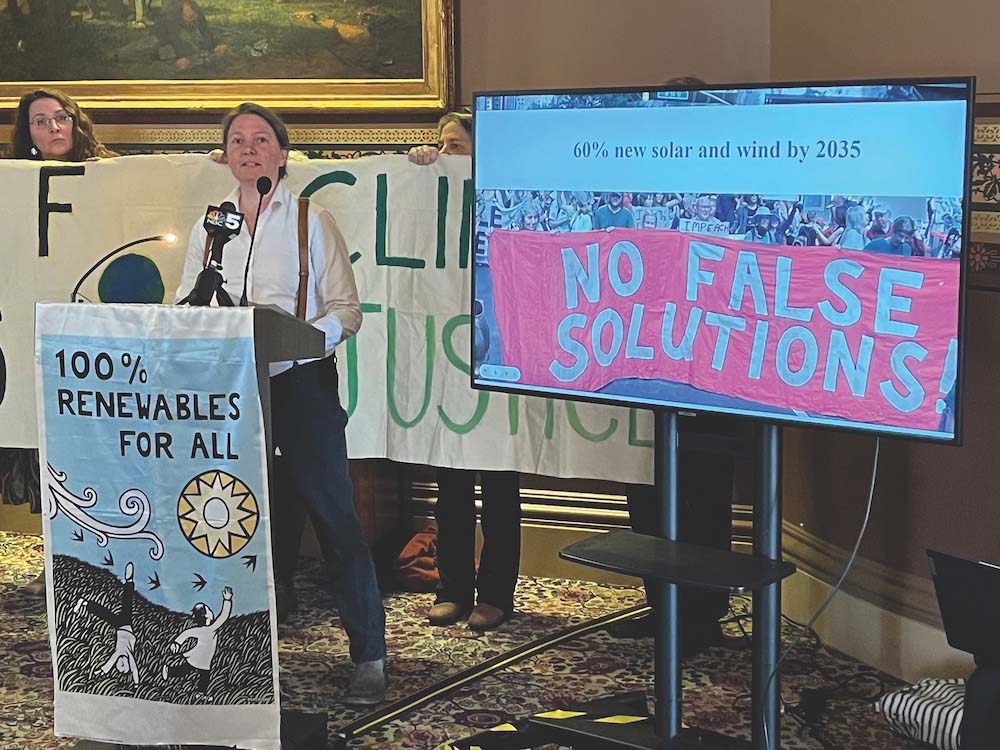 Two state lawmakers are urging Addison County folks not to ease up on efforts to battle cl … (read more)