By the way for Jul. 11
The American Legion Department of Vermont convened its 100th Annual Department Convention on June 27 to 29 in South Burlington and elected a variety of officers for fiscal year 2020. Among them was Ronald LaRose of Post 19 in Bristol, who was elected Department Commander. Jeremy Revell, Squadron 19 in Bristol, was elected Senior Vice Commander of Sons of The American Legion.
Please don't forget about the Helping Overcome Poverty's Effects (HOPE) food shelf this summer. The Middlebury-based nonprofit provides a variety of services to area low-income families. Summer is a time in which food shelf donations subside, but demand for food does not. HOPE provides food to an average of 675 people each month. Right now, food items at HOPE's food pantry and others in the area are very low on a number of important items, including breakfast cereals, soups, pasta, flavored rice, quinoa, and other grains, canned beans, mayo, ketchup, cooking oil, salad dressing, jelly, cookies, crackers and granola bars. Food donations can be dropped off at HOPE, 282 Boardman St., Middlebury, Monday through Friday, 8:30 a.m. to 4:30 p.m. For more info, visit hopevt.org.
The 30 Miles/ 30 Days Walking Challenge in Middlebury will run from July 16 through Aug. 14. It is free, healthy and should even be pretty fun. Pick up log books and registration forms at the downtown National Bank of Middlebury or Isley Library. Suggested walking routes are in the back of the log book. Bring your completed log to the downtown Middlebury Block Party on Aug. 14 to enter to win one of five $100 Middlebury Money certificates. This healthy-living community activity is sponsored by Neighbors Together, Come Alive Outside, RiseVT, Experience Middlebury, and Casella. Contact [email protected] for more information.
Lake Champlain Maritime Museum's replica 1862 canal schooner Lois McClure, an 88-foot-long full-scale working boat based on shipwrecks discovered in the lake, has taken to the water this summer to celebrate the International Year of the Salmon. The Lois McClure has been designated Lake Champlain's flagship for the International Year of the Salmon, a global initiative to bring awareness to the importance of wild salmon and build resilience for salmon and communities. The schooner is making stops in New York and Vermont this summer, including at the Westport Marina in Westport, N.Y., this Saturday and Sunday, July 13 and 14. It will spend the month of August at the Lake Champlain Maritime Museum in Ferrisburgh off Basin Harbor Road. Boarding is free at all locations, thanks to the generosity of sponsors and the efforts of local hosts.
Dr. Ben Rosenberg of Cornwall has joined the list of cyclists participating in the 2019 Pan-Mass Challenge (PMC). Participants will pedal up to 192 miles with the goal of raising $60 million for cancer research and patient care at Dana-Farber Cancer Institute. The PMC will take place Aug. 3 and 4 in Massachusetts with more than 6,700 riders. Participants are required to raise between $600 and $8,500, depending on their chosen route, though the average cyclist raises more than $8,825.
Start sharpening those scythes and practicing those swings. Organizers have announced that the annual hand mowing competition at the Addison County Fair and Field Days will be held on Thursday, Aug. 8, at 10 a.m., at county fairgrounds, near the antique tractors and the horse barns.
The Middlebury Studio School on Route 7 South in Middlebury is seeking picnic tables in order to expand its our work area to the back bower in the shade of maple trees. Sturdy picnic tables would enhance various creative projects and classes at then center. If you have one looking for a home, or if you want to sponsor the purchase of one or two, contact Kathy at [email protected].
Found an orphaned raccoon, skunk, bat, fox or woodchuck? In Vermont, these animals can carry rabies. The best way to help them get back safely into the wild where they belong is to leave them alone. Call the Rabies Hotline at 1-800-4-RABIES if you need help or advice dealing with animals in the wild, or with a bat in your home. If you touch an animal that can carry rabies — even young animals — they might bite or scratch you and spread the deadly disease. These animals might need to be tested for rabies, which requires humanely euthanizing the animal. So, for their own sake, leave wildlife in the wild. Learn more about rabies from the Vermont Department of Health, at bit.ly/2NFNveY.
More News
Blasting ledge could begin on Monday in Vergennes as work on the $25 million Vergennes Gra … (read more)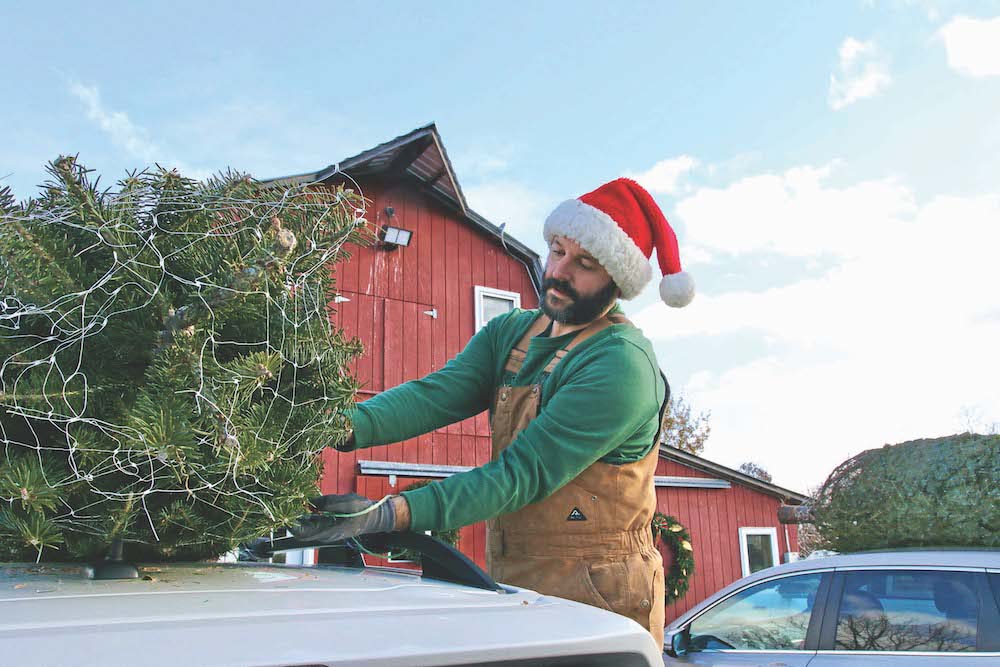 With the holiday season underway, county Christmas tree farms have begun welcoming visitor … (read more)
As the Middlebury Snowbowl prepares for opening day this Saturday, Dec. 9, loyal skiers an … (read more)