Arts Beat for Dec. 10: Gauguin, opera and 'Strangers' coming to Midd
As part of the Great Art Wednesdays series, "Gauguin: The Full Story" will be screened at Middlebury's Town Hall Theater at 11 a.m. and again at 7 p.m. on Wednesday, Dec. 12.
"Gauguin: The Full Story" is the first full-length biography of one of the world's most popular yet controversial artists. Gauguin is best known for his gorgeous paintings of Tahiti in which beautiful native girls frolic enticingly on perfect South Pacific beaches. But have these celebrated portrayals of an earthly paradise been misunderstood? And has the fame of Gauguin's Tahiti pictures blinded us to the bigger truth about his achievements?
Art critic Waldemar Januszczak believes so, and his epic biography of Gauguin follows the painter through countless twists and turns in a remarkable life that takes him from an idyllic and forgotten childhood in Peru to a horrific and notorious death on the Marquesas Islands. The Gauguin who emerges from this radical re-telling of his story was not only a great painter but also a sculptor, musician, print maker, journalist and ceramicist. The film also refutes the various accusations of sexual misconduct, familial neglect and racism that are frequently made against Gauguin, and proposes a completely new understanding of his place in art.
Hailed by The Times as the finest artistic biography ever made, "Gauguin: The Full Story" features a stunning collection of Gauguin's masterpieces shot in museums and galleries around the world, including paintings put on show at the Hermitage in St. Petersburg which haven't been seen in public since their disappearance during World War II.
Note: This documentary contains adult themes and depictions of nudity. Parents should be advised. Run time is two hours.
Tickets are $13/ $8 and may be purchased at townhalltheater.org, by calling 802-382-9222, at the THT box office Monday – Saturday, noon to 5 p.m., or at the door one hour before show time. The THT is located at 68 South Pleasant St. in Middlebury.
"THREE IDENTICAL STRANGERS" AT THT
The Middlebury New Filmmakers Festival is pleased to present the riveting documentary "Three Identical Strangers" on Friday, Dec. 14, at 7 p.m. as its featured December film for the MNFF 2018/19 Winter/Spring Screening Series at Town Hall Theater in Middlebury.
Expanding to seven films from six, MNFF offers one distinctive feature every month, which began in November and concludes in May. The Series retains its exclusive focus on prominent work by first and second time filmmakers.
"Having seen this incredible documentary, I can only urge our audiences to mark their calendar for this screening of 'Three Identical Strangers,'" noted Lloyd Komesar, MNFF Producer, "The combination of truly amazing subject matter and outstanding directorial skill puts this film into rarified air."
"Three Identical Strangers," director Tim Wardle's remarkable achievement, tells the astonishing story of three brothers — identical triplets — who are separated at birth and first meet each other by utter coincidence at age 19. Why they are separated and at whose behest makes this unforgettable documentary a highly complex, yet richly rewarding, psychological thriller. Director Wardle's patient and compassionate approach allows for a full understanding of what transpired and how the brothers' lives irrevocably changed in the aftermath of their storied reunion and sudden celebrity. Winner of the Special Jury Prize at the 2018 Sundance Film Festival,
"Three Identical Strangers" is a special film that will resonate deeply with audiences. "A gripping, stranger-than-fiction account of a real-world medical conspiracy," as described by Variety's Peter Debruge, "the film begins as a human-interest story and builds to an impressive work of investigative journalism into how and why the three brothers were placed with the families who raised them. The truth about the triplets boggles the mind."
Tickets are $13, available at the THT by calling 802-382-9222, at the THT box office Monday – Saturday, noon to 5 p.m., or at the door one hour before show time. Note: the Dec. 14 screening date is a change from the previously announced Jan. 13, 2019, date.
"LA TRAVIATA" BROADCAST LIVE TO THT
Giuseppe Verdi's "La Traviata" will be broadcast live to Middlebury's Town Hall Theater on Saturday, Dec. 15, at 1 p.m.
Yannick Nézet-Séguin conducts Michael Mayer's richly textured new production, featuring a dazzling 19th-century setting that changes with the seasons. Soprano Diana Damrau plays the tragic heroine, Violetta, and tenor Juan Diego Flórez returns to the Met for the first time since 2015 to sing the role of Alfredo, Violetta's hapless lover. Baritone Quinn Kelsey is Alfredo's father, Germont, who destroys their love.
With "La Traviata," Verdi and Piave fashioned an opera from a play by Alexander Dumas called "La Dame aux Camélias." "La Dame" was a meditation on the author's youthful affair with the celebrated prostitute Marie Duplessis, known as a sophisticated and well-read woman whose charms and tact far surpassed her station. The play is still staged today in its original form and exists in several film incarnations, most notably Greta Garbo's "Camille" (1936).
Verdi's "La Traviata" survived a notoriously unsuccessful opening night to become one of the best-loved operas in the repertoire. Following the larger-scale dramas of "Rigoletto" and "Il Trovatore," its intimate scope and subject matter inspired the composer to create some of his most profound and heartfelt music. The title role of the "fallen woman" has captured the imaginations of audiences and performers alike with its inexhaustible vocal and dramatic possibilities—and challenges. Violetta is considered a pinnacle of the soprano repertoire.
Run time is 3 hours, 7 minutes.
Tickets are $24/ $10. A pre-performance talk will be given by Scott Morrison at 12:15 p.m. in the Byers Studio downstairs. Tickets may be purchased at townhalltheater.org, by calling 802-382-9222, at the THT box office Monday – Saturday, noon to 5 p.m., or at the door one hour before show time.
LIVE MUSIC AT NOTTE
There will be one live musical performance this week at Notte Neapolitan Pizza Bar, located downstairs at 86 Main St. in Middlebury, when The Purple Experience performs on Saturday, Dec. 15, at 9 p.m. For more information, call 802-388-0002.
More News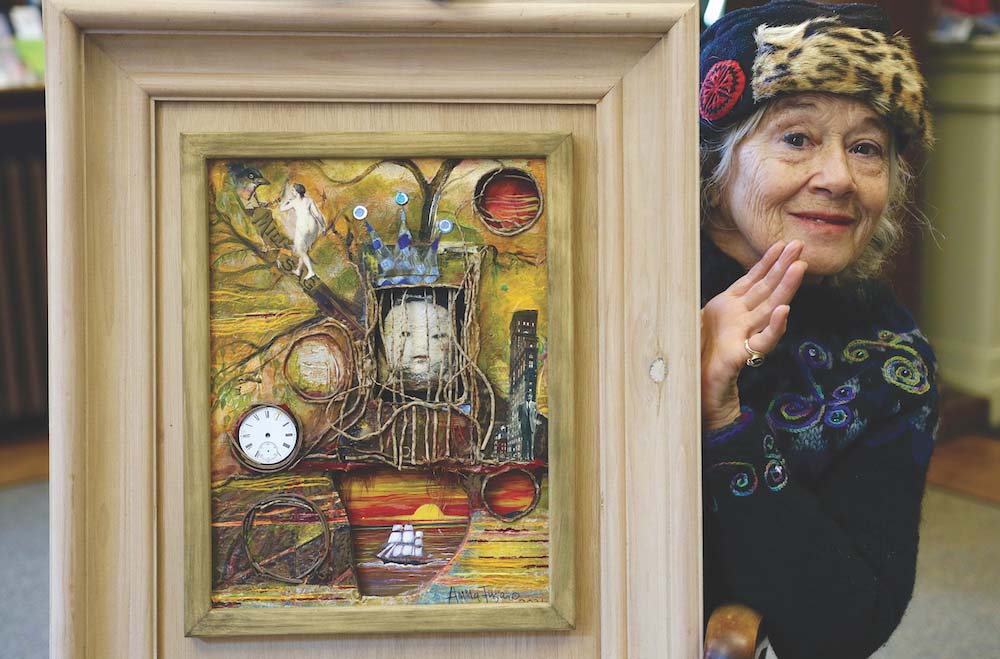 From floor to ceiling, Anna Fugaro's Middlebury living space is filled with her own artwor … (read more)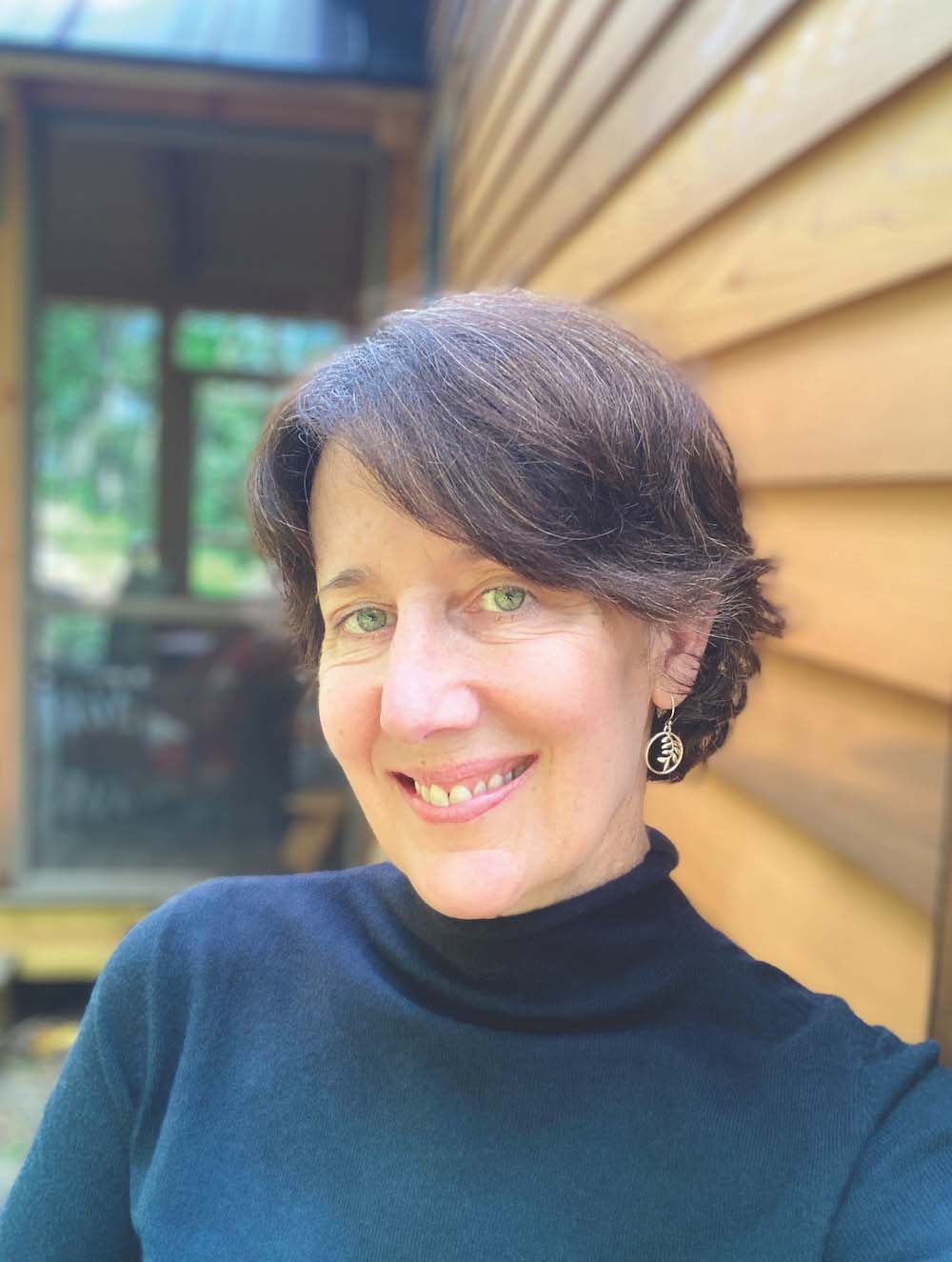 ‏I was driving through the fields of Heaven when I realized I was still on Earth,
because … (read more)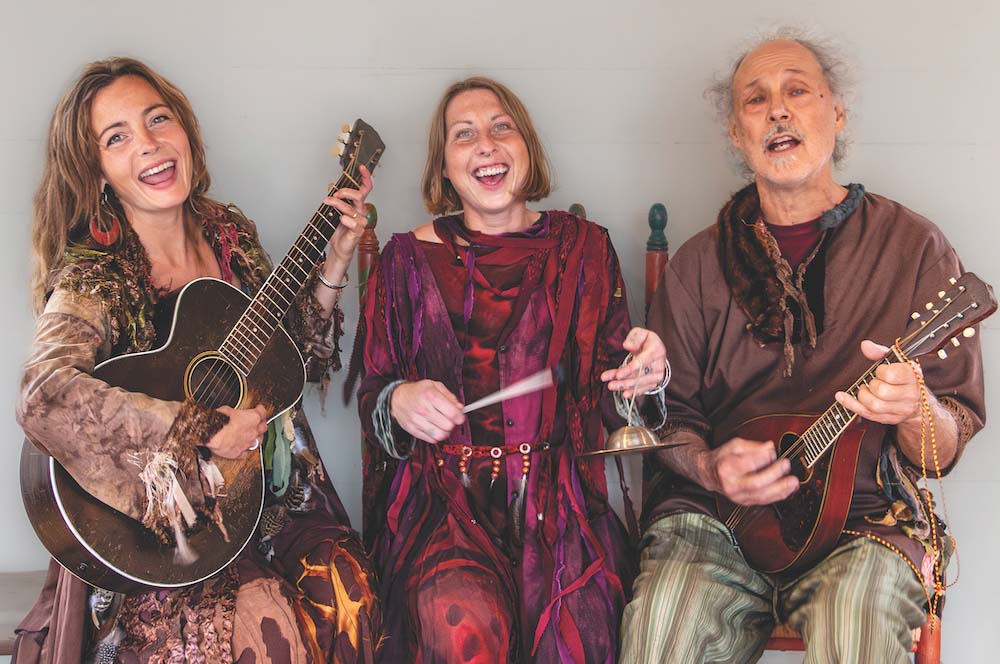 ‏After a five year pause, this magical Winter Solstice dream play which first appeared on … (read more)