Porter Medical Center plans affiliation with UVM Health Network
MIDDLEBURY — The Porter Medical Center Board of Directors and the University of Vermont Health Network Board of Trustees have voted unanimously to sign a non-binding "letter of intent" to formally negotiate terms under which PMC would join the University of Vermont Health Network (UVMHN) as an affiliate.
The Oct. 5 action by both boards follows an in-depth exploration by the PMC community on the pros and cons of affiliation with UVMHN.
The partnership would end Porter's 91 years of operational autonomy, but net the hospital long-term financial stability, shared resources and some major capital upgrades.
PMC has weathered a stormy past few years, marked by some layoffs, a razor-thin budget and the controversial, brief tenure of its former CEO, Lynn Boggs.
The University of Vermont Health Network already includes the University of Vermont Medical Center (formerly known as Fletcher Allen Health Care); Alice Hyde Medical Center in Malone, N.Y.; Central Vermont Medical Center in Berlin, Vt.; Champlain Valley Physicians Hospital in Plattsburgh, N.Y.; and Elizabethtown (N.Y.) Community Hospital. It boasted a combined staffing in 2015 of 1,188 physicians; 2,783 Registered Nurses; and a total of 7,995 employees.
Porter Medical Center officials had also considered partnerships with Tennessee-based Quorum Health, Dartmouth-Hitchcock Medical Center in New Hampshire, and Rutland Regional Medical Center. But UVMHN emerged as the clear favorite due in part to geography, familiarity, reputation and the fact that half of current PMC clients received at least a portion of their medical services at the University of Vermont Medical Center, where half of Porter's current medical staff trained.
"Maintaining the current array of clinical services, bringing more specialized medical care to the community, and working collaboratively to pursue closer integration with our academic medical center have been our priorities all along, and we feel that this potential affiliation with the UVM Health Network is our best path forward to accomplish all of these goals," said PMC President and CEO Dr. Fred Kniffin. (The PMC board last Wednesday elevated Kniffin from "interim" to permanent head — see related story.)
Affiliation is expected to net PMC a major electronic medical records upgrade, enhanced access to clinical and financial expertise, and a new medical office building, among other things.
"This is mission driven by what's best for this organization and our community," Kniffin said. "The message we've gotten from our community is, 'Make sure there's a doctor in the office and make sure there's a hospital on South Street.' We think this is the best way to secure that access, and  then hopefully offer more services and better services."
He added that "having a little bit of a financial cushion (lets us) focus on access, quality and integration and spend less time fretting about finances."
SIX-MONTH PROCESS
The letter of intent now sets in motion a more formal process of negotiations expected to last approximately six months, during which time PMC and UVM Health Network officials will try to agree on the specific terms that would lead to Porter becoming an affiliate as soon as next spring. Porter will retain the option of choosing independence during the negotiation process.
Maureen McLaughlin, chairwoman of the PMC board, echoed Kniffin's belief that a partnership with UVMHN will lead to a more stability and services at Porter.
"This makes a lot of sense for us to have their large umbrella essentially over us, sheltering us from some of the storms that are going to be happening in the future with the evolution of payment reform and health care in general," McLaughlin said. "It makes sense to take care of a larger population of Vermont together and understand how we can keep patients in Addison and Chittenden counties healthy."
Meanwhile, UVMHN officials said they are eager to forge a formal agreement with PMC.
"I look forward to the discussions that can bring Porter Medical Center into the UVM Health Network," said John Brumsted, M.D., president and chief executive officer of UVMHN and chief executive officer of the UVM Medical Center. "Working together with Porter Medical Center providers, staff and leadership we have the opportunity, through collaboration, to improve access to health care and specialized services, and contribute positively to the overall health of the Addison County community."
Affiliation is not expected to result in any major personnel shakeups at PMC, Porter officials have said. Porter workers would remain PMC employees. Porter providers would remain employed by PMC for a period of 18 months, at which time they would transition to a network-wide UVM medical group. Kniffin has said that while there are no guarantees in health care these days given the seismic changes in the industry, affiliation is not expected to result in any layoffs or affect employees' compensation.
Kniffin said PMC will keep its employees and area residents informed as the courtship with UVMHN proceeds.
"As this process unfolds and these negotiations continue, we will communicate with our internal and external constituencies and continue to share updates with our patients, staff, community, and providers" he said.
Reporter John Flowers is at [email protected].
More News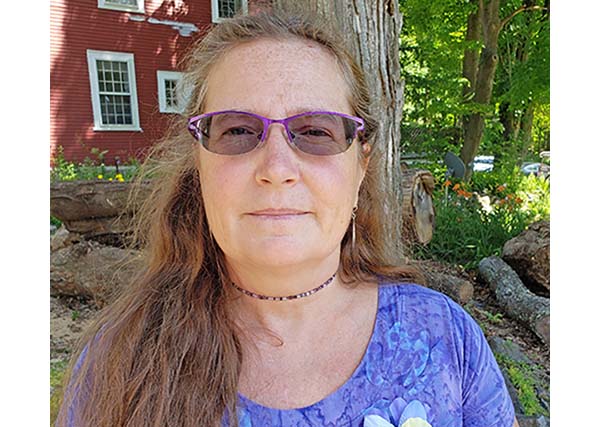 Learn about the disease in a documentary film by a local woman who knows first hand. Plus … (read more)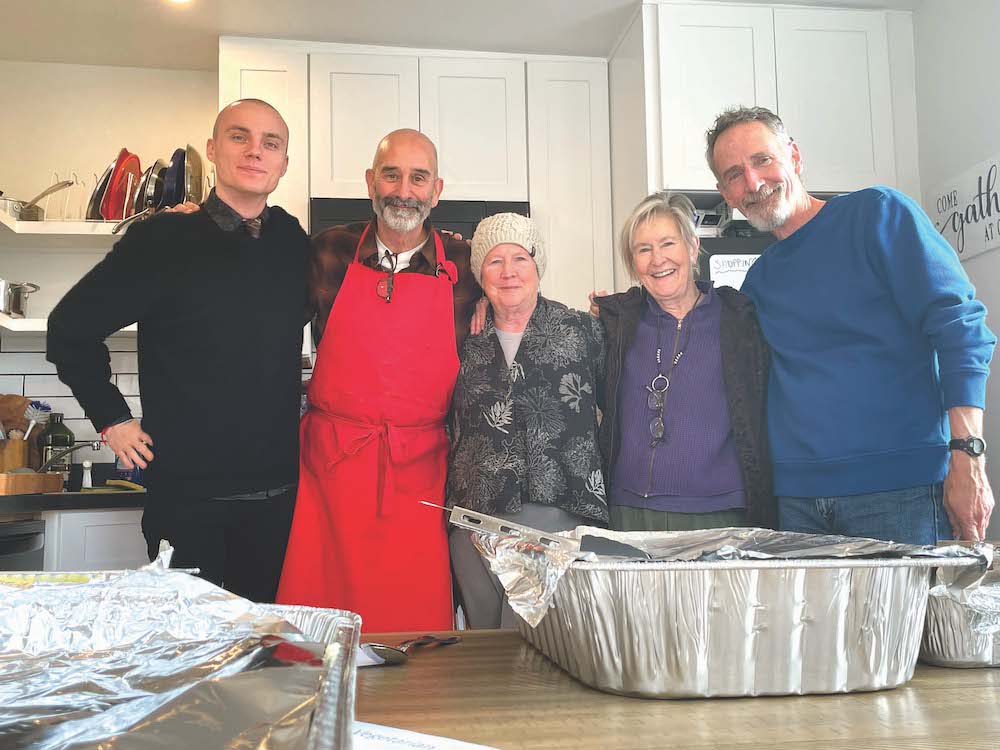 This past Thanksgiving, Nov. 23, saw almost 60 people converge upon the 1,400-square-foot … (read more)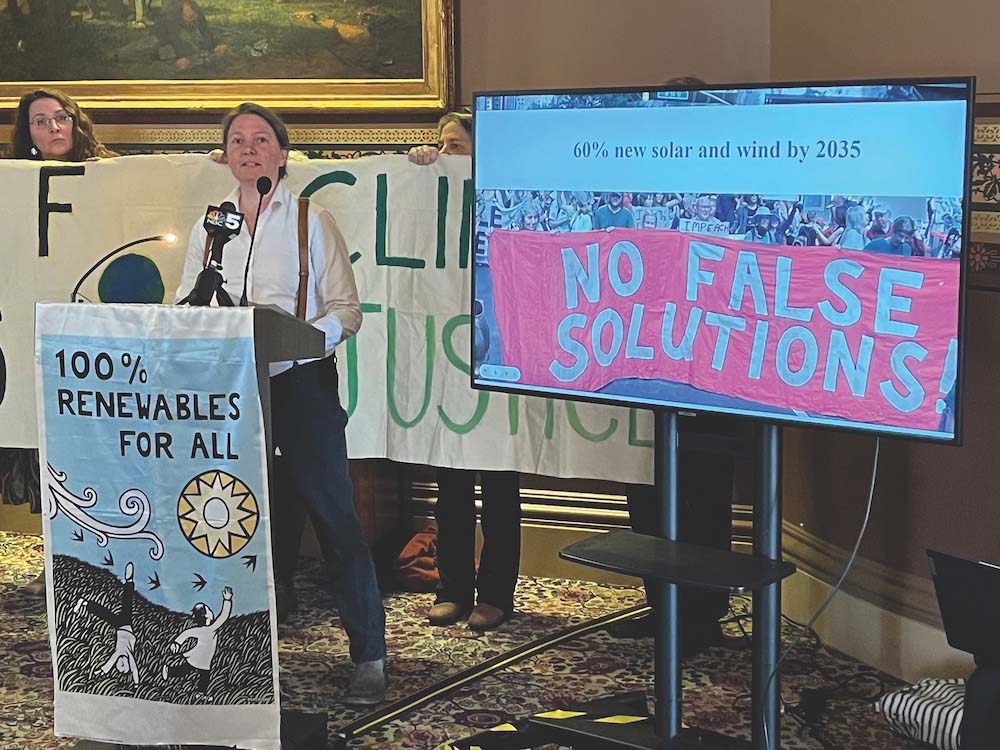 Two state lawmakers are urging Addison County folks not to ease up on efforts to battle cl … (read more)